Titans to pick 20th in NFL Draft
Free Agency begins March 13th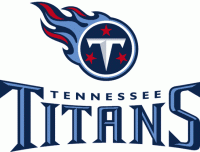 Nashville, TN – When Mike Munchak was hired as head coach of the Tennessee Titans on February 7th, 2011, an uncertain landscape awaited him. The franchise had only recently parted ways with the only head coach in its Tennessee history, and team owner K.S. "Bud" Adams, Jr. had already made the decision to begin anew at the quarterback position.
But the foremost concern on the mind of team management, players and fans alike was whether or not there would even be a football season.
A year later, on the heels of a 9-7 season in which the Titans narrowly missed out on a playoff berth, the franchise is once again enjoying stability and a sense of hope.
Munchak, along with offensive coordinator Chris Palmer and defensive coordinator Jerry Gray, have had a season to put their plans in place and now have their first full offseason to develop their players. At quarterback, the Titans have the luxury of a returning veteran, Matt Hasselbeck, who is entering his 14th NFL season, and have identified their quarterback of the future in Jake Locker. And despite looming personnel decisions, a strengthened front office structure is in place to guide the club through its next phase.
Munchak Takes Over
Munchak, the 16th head coach in franchise history and the first who was a former player for the team, spent 29 years with the Oilers and Titans before replacing Jeff Fisher, whose tenure as head coach dated back to 1994. A member of the Pro Football Hall of Fame, Munchak played on the offensive line for 12 years (1982-93) and earned nine Pro Bowl berths before spending three campaigns (1994-96) as an assistant/quality control coach. In 1997, he took over as offensive line coach and held the post
for 14 years.
Munchak inherited a youthful roster. The average Titans player on opening day was 26 years and five months old, the youngest for the Titans since 2006. Still, Tennessee finished in second place in the AFC South, a game behind the 10-6 division champion Houston Texans. A win in any of the seven games the Titans lost would have been enough to give them at least a Wild Card spot. Instead, they finished just shy of the postseason upon losing a head-to-head tiebreaker with the 9-7 Cincinnati Bengals.
"We are happy with a lot of things we did during the season, but obviously the bottom line is to make the playoffs, to win the division number one or go as a Wild Card. We didn't accomplish that," Munchak said. "That's something that we were disappointed with because our expectations were that high. We weren't thinking that we were going to win two or three more games than last year because people don't think we can do that. Our (thinking) was always higher than that and winning the division."
In the process of leading the Titans to three more wins in 2011 than they recorded in 2010, Munchak became the sixth Titans/Oilers head coach to reach nine wins in his first season. Of the eight NFL head coaches in 2011 who were in their first full season at their post, only San Francisco's Jim Harbaugh, whose team had 13 wins, finished with more wins than
Munchak.
New NFL Head Coaches in 2011
Coach
Team
Win-Loss
Jim Harbaugh
SF
13-3
Mike Munchak
Ten
9-7
John Fox*
Den
8-8
Jason Garrett*
Dal
8-8
Hugh Jackson*
Oak
8-8
Ron Rivera
Car
6-10
Pat Shurmur
Cle
4-12
Leslie Frazier
Min
3-13
* Previous experience as interim head coach or head coach at another team
Surviving The Lockout
One of the first obstacles facing Munchak was a lack of access to the very players he was charged with commanding. With an expired collective bargaining agreement between the NFL and the NFL Players Association, a lockout of the players began on March 11th. It prevented teams from conducting their normal off season workout program and organized team activities, or even having casual communications with the players.
"When people always ask me who the lockout hurt the most, to me it was the linemen," Munchak said. "I think when all of the sudden they are not together anymore and they are not working out together and are not doing plays together in April, May, and June, it makes a big difference. I think that affected us as a group."
Munchak added: "You could see that when the guys came back in town. A guy working out by himself somewhere is not near as strong as a guy working out with five or six guys. It's just how it is."
On July 25th, a new CBA was reached, and the lockout ended. In a week's time, the Titans signed contracts with nine draft choices, 14 rookie free agents, three restricted free agents and eight unrestricted free agents, and Munchak's first training camp was underway.
The Present And Future At Quarterback
Training camp was the first look the Titans and their fans got at their present and future quarterbacks.
In April, with the eighth overall pick in the 2011 NFL Draft, the Titans selected Jake Locker, who passed for 7,639 yards and 53 touchdowns during his four-year career at the University of Washington. Despite not having an offseason to practice and learn the Titans offense, Locker made a positive first impression. In the preseason, he was the NFL's rookie leader in both passer rating (88.5) and completion percentage (65.3).
In limited duty in the regular season, Locker continued to show progress. He appeared in five total contests and passed for 542 yards and four touchdowns without throwing an interception. He added 56 yards and one rushing touchdown. Against the Saints on December 11th, he passed for 282 yards, the second-highest total in franchise history by a rookie signal caller (331 by Jacky Lee on Nov. 25, 1960).
But it was not Locker who proved to be the biggest addition to the Titans offense in 2011. That distinction belonged to Matt Hasselbeck, a 13-year veteran who was signed as an unrestricted free agent from the Seattle Seahawks on the same day players reported for training camp.
Although he was new to the team, Hasselbeck quickly took charge of the huddle and produced one of the best seasons in franchise history by a quarterback.
Elected by teammates as the offensive captain, he started all 16 games and passed for 3,571 yards, the fourth-highest total in team annals. His 18 touchdowns passes were the most since 2004 (Billy Volek), and with 28 completions of 25 yards or more, Hasselbeck recorded the highest big-play total since Steve McNair in 2001 (32).
With Locker and Hasselbeck both under contract once again in 2012, Munchak has indicated the starting role has yet to be determined.
"It wouldn't be fair to tell Jake he wouldn't have an opportunity to play next year, that he was going to sit for another season," Munchak said. "I don't think that Matt would want to hear that either … I think it will be obvious when the time comes, just like it was this past year that Matt was the guy that was most ready to help us win."
The Rookie Class
Among the most encouraging storylines for the Titans in 2011 was the contribution of the rookie class, headed by Locker. All nine draft picks spent all 17 weeks during the regular season on the 53-man roster, and several played key roles.
In particular, the Titans unearthed several defensive rookies that made an immediate impact, including third-round pick Jurrell Casey and fifth-rounder Karl Klug at defensive tackle. Casey was entrenched all season as a starter (15 starts), led the team's defensive linemen with 74 tackles and added 2.5 sacks. Meanwhile, Klug was one of the team's best pass rushers. He led the team with seven sacks, which tied for sixth place among all NFL rookies and tied for fourth among all NFL defensive tackles.
Rookie linebackers Akeem Ayers (second-round pick) and Colin McCarthy (fourth-round pick) also became integral parts of the defense. Ayers, the first Titans rookie to start all 16 games since safety Tank Williams in 2002, led all Titans linebackers with 88 tackles, the second-highest total for a Titans rookie since 1999 (103 by Alterraun Verner in 2010). McCarthy was not far behind, totaling 76 tackles and a team-high eight tackles for loss despite not entering the starting lineup until after midseason.
"We hit on a lot of guys that contributed in a big way," Munchak said. "They did a great job of getting better every week. That's exciting to watch, young guys really emerging as some of your better players … You've got a nice little core here, and it's something we can build on."
Individual Highlights
Apart from Hasselbeck, Locker and the team's defensive rookies, the Titans received notable performances from a number of other players:
Wide receiver Nate Washington led the team and set new career highs with 74 receptions, 1,023 receiving yards and seven receiving touchdowns. He became the first Titans player to reach the mark since Drew Bennett and Derrick Mason each exceeded 1,000 yards in 2004. Washington was thrust into a No. 1 receiving role after Kenny Britt was lost for the season with a knee injury in Week 3.
Running back Chris Johnson rushed for 1,047 yards and added 418 receiving yards. He became the 12th NFL player in the 16-game schedule era (since 1978) to record 1,000 or more rushing yards in his first four NFL seasons. His 5,645 rushing yards rank 10th in NFL history through a player's first four NFL seasons, and only three players in NFL history have had more scrimmage yards in their first four campaigns than Johnson (7,071 scrimmage yards): LaDainian Tomlinson (7,921), Eric Dickerson (7,842) and Terrell Davis (7,594).
Tight end Jared Cook set career highs in every receiving category, totaling 759 yards and three touchdowns on 49  receptions. His yardage total ranked second in franchise history by a tight end, finishing a close second behind Frank Wycheck's 768 yards in 1998.
The Titans offensive line, consisting of left tackle Michael Roos, left guard Leroy Harris, center Eugene Amano, right guard Jake Scott and right tackle David Stewart, started together in 15 of the 16 games in 2011. They helped the Titans finish with only 24 sacks allowed, tying the New Orleans Saints for the second-lowest total in the NFL.
Kicker Rob Bironas' 90.6 percent success rate (29 of 32) was the second-highest of his career, the fourth-highest in the NFL in 2011 and the third-highest in franchise history. He set a league record with 10 consecutive games kicking a field goal of at least 40 yards.
Safety Jordan Babineaux, a free agent signee, led the team and set a career high with 117 tackles.
Cornerback Cortland Finnegan was voted by teammates as a team captain for the first time in 2011. He finished fourth on the team with 95 tackles, ranked second on the squad with 12 passes defensed and added an interception.
Cornerback Jason McCourty was second on the team with 107 tackles, led the squad with 13 passes defensed and tied for the team lead with two interceptions.
Defensive end Derrick Morgan, coming off a rookie campaign in 2010 that ended prematurely due to an ACL injury, led the team with 20 quarterback pressures and added 2.5 sacks.
Punter Brett Kern set a new franchise record, averaging 39.4 net yards per punt.
Front Office Promotions
Only three weeks removed from their 2011 season finale, Adams announced significant restructuring within the Titans front office. Mike Reinfeldt was promoted to senior executive vice president/chief operating officer after serving as the team's general manager since 2007, and Ruston Webster was elevated to executive vice president/general manager after serving two seasons as vice president of player personnel. Additionally, Lake Dawson was given the title of vice president of player personnel.
Reinfeldt now oversees both football and non-football aspects of the organization, while Webster controls of all football operations for the team.
"I like where things are headed, and this stability will allow our team to continue growing together," Adams said. "I know these moves will make our organization a better one."
Webster, 49, has six total years of experience heading up the player personnel departments on three different teams—two years with the Titans (2010–2011), four with the Seattle Seahawks (2006–2009) and one with the Tampa Bay Buccaneers (2005).
His time in Seattle included a stint as  interim general manager in 2009. Webster has spent the majority of his career with the Buccaneers, gaining experience as a regional scout for 10 seasons (1988, 1992–2000), director of pro personnel for three seasons (1989–1991) and director of college scouting for four years (2001–2004).
"What I like to do is study players and personnel, and that will be a big part of who I am as a GM," Webster said. "You kind of have to stick with what you know, and that's what I'll do.
"All of us want a certain kind of player here. We want good, talented players that are also hard workers and tough guys and the type of men that the people in Nashville can be proud of."
A graduate of Ole Miss, Webster began his career as an assistant coach with one-year stops at Southwestern Louisiana, Alabama and Tulsa.
Reinfeldt described Webster as "a very hard worker" with a "great eye for talent." He added: "He does all the little detail things that you have to do in this business. I think he's very good with people, he's a good listener, he's good with the coaches, and he's good with the scouts. All of the things that make a good GM, he's very capable of doing those things."
Free Agency
One of the first orders of business for Webster will be addressing the team's free agents. Seventeen Titans are scheduled to become unrestricted free agents at the start of the new league year on March 13th. Until then, the Titans are the only team that can negotiate with and re-sign their own players. The group includes many who have occupied starting roles, such as safeties Jordan Babineaux, Michael Griffin and Chris Hope; cornerback Cortland Finnegan; defensive linemen Dave Ball and Jason Jones; linebacker Barrett Ruud; fullback Ahmard Hall; and guard Jake Scott.
At the same time their unsigned players hit the open market, the Titans will be able to bolster the roster by signing any of the other 31 teams' unrestricted free agents. The robust 2012 free agent crop is expected to exceed 400 players.
However, Webster cautioned that the team's approach to free agency will be careful and calculated, and the team will continue to be built through the draft.
"That goes back for me to my days at Tampa Bay with (former general manager) Rich McKay," he said. "That was exactly what he believed. It worked there, and I believe that's really the way to do it."
"I feel like a lot of times in this league it's about winning the offseason and who looks best in the offseason, and that's not what it's about. It's about winning on Sunday. It's not that you don't want to spend money in free agency, it's that you want to make the best decisions to help you win on Sunday. That's what we do from a standpoint of how you manage the cap and the players you bring in. Last year, I would say we were very active in free agency, and we had a very short window to do it, signing Matt (Hasselbeck) especially."
Webster's First Draft Approaching
Simultaneous to the free-agency period, Webster will be in preparations for his first NFL Draft as general manager. He will lead the Titans' contingent to the Indianapolis for the NFL Scouting Combine beginning February 22nd. The process continues with "pro days" at universities around the country and then official visits by prospects to Baptist Sports Park. The draft will be conducted from April 26th-28th in New York City.
The Titans go into the draft with a current total of seven picks — one selection in each round — including the 20th overall pick in the first round. It is the lowest the Titans have picked since 2009, when they had the 30th overall choice. They could also use trades to deal or acquire additional picks.
Only once before in franchise history have the Titans/Oilers possessed the 20th pick in the draft. In 1987, they used the pick on wideout Haywood Jeffires from N.C. State. Jeffires went on to become the second-leading receiver in franchise history with 515 career receptions.
Other notable 20th-overall picks through the years include defensive end Jack Youngblood (1971 by the L.A. Rams), safety Steve Atwater(1989 by Denver), and more recently linebacker Tamba Hali (2006 by Kansas City), cornerback Aqib Talib (2008 by Tampa Bay) and tight end Brandon Pettigrew (2009 by Detroit). Last year's 20th pick, defensive end Adrian Clayborn, went to Tampa Bay and notched 7.5 sacks as a rookie.
Early in his tenure, Webster identified what the Titans needed through the draft and free agency: "We have to continue to get better on every level of the defensive side, all the way, front to back, and then just keep improving.
Our coaches did an awesome job of getting guys coached up (in 2011) and having players play to their best. So I feel great about the direction we're going, but we need to continue to give them players. We'll have to work on our run game and try to make it better, and that may entail some things up front on the offensive line … We need to continue to put some impact players on both sides of the ball."
2012 Opponents
The Titans already know the 16 opponents they will face during the 2012 regular season. In addition to home and road games against each of their AFC South rivals (Houston, Indianapolis and Jacksonville), they will face every team from the AFC East and every team from the NFC North.
Additionally, every team has two conference games scheduled based on order of finish within its respective division. The Titans finished in second place in the AFC South, and as a result, they will have a 2012 home game against the AFC North's second-place team, the Pittsburgh Steelers, and a road contest against the AFC West's second-place club, the San Diego Chargers.
The Titans play a total of six games in 2012 against playoff teams from 2011, including games against New England, Detroit, Pittsburgh, Green Bay and two contests versus Houston.
Preseason opponents as well as dates and times of regular season games are typically announced by the NFL in March or April.
The Titans' opponents for the 2012 Regular Season
2012 Home Opponents
Houston Texans
Indianapolis Colts
Jacksonville Jaguars
New England Patriots
New York Jets
Chicago Bears
Detroit Lions
Pittsburgh Steelers*
2012 Road Opponents
Houston Texans
Indianapolis Colts
Jacksonville Jaguars
Buffalo Bills
Miami Dolphins
Green Bay Packers
Minnesota Vikings
San Diego Chargers*
* Opponent based on final division standings in 2011.
2012 NFL Strength Of Schedule
Toughest NFL schedules by measure of 2011 results:
| Team | Winning Percentage | Opp. Total Wins | Opp. Total Losses |
| --- | --- | --- | --- |
| Giants | 0.547 | 140 | 116 |
| Broncos | 0.543 | 139 | 117 |
| Browns | 0.527 | 135 | 121 |
| Ravens | 0.523 | 134 | 122 |
| Rams | 0.523 | 134 | 122 |
| Eagles | 0.516 | 132 | 124 |
| Panthers | 0.513 | 123 | 117 |
| Cardinals | 0.512 | 131 | 125 |
| Vikings | 0.512 | 131 | 125 |
| Chargers | 0.504 | 121 | 119 |
| Saints | 0.504 | 129 | 127 |
| Seahawks | 0.504 | 129 | 127 |
| Cowboys | 0.504 | 129 | 127 |
| Bengals | 0.500 | 128 | 128 |
| Colts | 0.500 | 128 | 128 |
| Jaguars | 0.500 | 128 | 128 |
| Steelers | 0.500 | 128 | 128 |
| Raiders | 0.496 | 127 | 129 |
| Dolphins | 0.496 | 127 | 129 |
| Bears | 0.492 | 126 | 130 |
| Lions | 0.492 | 126 | 130 |
| Chiefs | 0.492 | 126 | 130 |
| Jets | 0.492 | 126 | 130 |
| Falcons | 0.488 | 125 | 131 |
| Redskins | 0.488 | 125 | 131 |
| 49ers | 0.488 | 125 | 131 |
| Buccaneers | 0.484 | 124 | 132 |
| Titans | 0.480 | 123 | 133 |
| Texans | 0.473 | 121 | 135 |
| Bills | 0.473 | 121 | 135 |
| Packers | 0.469 | 120 | 136 |
| Patriots | 0.453 | 116 | 140 |
Recent Free Agent History
There were five free agent classes from the time Mike Reinfeldt took over as general manager in 2007 through 2011. With Reinfeldt elevated to chief operating officer in 2012, Ruston Webster now takes over the G.M.
duties.
The Titans' offseason veteran additions and losses from 2007–2011 are listed below. Signed players factored into NFL's compensatory draft pick formula are marked with an asterisk (all players lost on this list are included in the formula).
2011
Players Signed (11)
QB Matt Hasselbeck (Seattle)*
DT Shaun Smith (Kansas City)*
TE Daniel Graham (Denver)
LB Barrett Ruud (Tampa Bay)*
CB Frank Walker (Minnesota)
S Jordan Babineaux (Seattle)*
T Pat McQuistan (Miami)
S Anthony Smith (Green Bay)*
T Adam Terry (Jacksonville)
RB Kestahn Moore (Washington)
WR Kevin Curtis (Kansas City)
Players Lost (4)
DE Jason Babin (Philadelphia)
QB Kerry Collins (Indianapolis)
LB Stephen Tulloch (Detroit)
TE Bo Scaife (Cincinnati)
2010
Players Signed (6)
LB Will Witherspoon (Philadelphia)
P/K Ricky Schmitt (San Francisco)
DE Jason Babin (Philadelphia) *
CB Tye Hill (Atlanta)
QB Chris Simms (Denver)
TE Sean Ryan (Washington)
Players Lost (2)
DE Kyle Vanden Bosch (Detroit)
TE Alge Crumpler (New England)
2009
Players Signed (5)
CB DeMarcus Faggins (Houston)
DT Jovan Haye (Tampa Bay) *
WR Mark Jones (Carolina) *
QB Patrick Ramsey (Denver)
WR Nate Washington (Pittsburgh) *
Players Lost (6)
CB Chris Carr (Baltimore)
DT Albert Haynesworth (Washington)
WR Brandon Jones (San Francisco)
CB Eric King (Detroit)
T Daniel Loper (Detroit)
QB Chris Simms (Denver)
2008
Players Signed (7)
TE Dwayne Blakley (Atlanta) *
CB Chris Carr (RFA-Oakland)
TE Alge Crumpler (Atlanta)
DE Jevon Kearse (Philadelphia)
WR Justin McCareins (N.Y. Jets)
OT Jake Scott (Indianapolis)
Players Lost (8)
G Jacob Bell (St. Louis)
RB Chris Brown (Houston)
LB Gilbert Gardner (Detroit)
TE Ben Hartsock (Atlanta)
DE Travis LaBoy (Arizona)
DE Antwan Odom (Cincinnati)
DT Randy Starks (Miami)
TE Ben Troupe (Tampa Bay)
2007
Players Signed (6)
LB Ryan Fowler (RFA-Dallas)
WR Justin Gage (Chicago) *
CB Nick Harper (Indianapolis) *
CB Kelly Herndon (Seattle) *
QB Tim Rattay (Tampa Bay) *
S Bryan Scott (New Orleans) *
Players Lost (3)
WR Drew Bennett (St. Louis)
DT Robaire Smith (Cleveland)
WR Bobby Wade (Minnesota)
Webster, Titans To Select 20th
The Titans currently hold one pick in each of the seven rounds of the 2012 NFL Draft, including the 20th overall selection in the first round.
The NFL Draft will start in primetime for the third consecutive year. The first round will be held on Thursday, April 26th. The second and third rounds are set for Friday, April 27th. Rounds 4-7 will be held on Saturday, April 28th. The entire NFL Draft will be televised by NFL Network and ESPN.
The NFL will conduct the draft from Radio City Music Hall in New York City, while Titans personnel will be headquartered at Baptist Sports Park in Nashville.
The selection process will be the first overseen by Ruston Webster, who was named general manager on January 18th, the same day former G.M. Mike Reinfeldt was promoted to chief operating officer.
In determining draft order, non-playoff clubs select first through 20th, according to the reverse order of their standing (i.e., the team with the worst record receives the first pick, the team with the second-worst record receives the second pick, etc.). Playoff teams select 21st through 32nd based on their level of advancement in the postseason.
The Titans were the only team in 2011 to win nine games and miss the playoffs. With the best record of the 20 teams which missed the playoffs, they will pick 20th in every round.
On the one previous occasion in which they picked 20th in the first round, the then-Oilers selected N.C. State wide receiver Haywood Jeffires in 1987. Jeffires went on to catch 515 passes with the Oilers in nine seasons.
Webster has six years of experience as a director of player personnel – two years with the Titans, four with the Seattle Seahawks and one with the Tampa Bay Buccaneers. He also served as the interim general manager for the Seahawks for the conclusion of the 2009 season, after Tim Ruskell's departure from the team. In addition to working in pro personnel, Webster served as the director of college scouting for Tampa Bay for four seasons (2001-04) and spent 10 seasons as a regional scout for the Bucs.
2012 First-Round Draft Order
| Pk | Team | W-L | Win % | SoS | Opp. wins | Opp. losses |
| --- | --- | --- | --- | --- | --- | --- |
| 1. | | 2-14 | .125 | .539 | 138 | 118 |
| 2. | | 2-14 | .125 | .590 | 151 | 105 |
| 3. | | 3-13 | .188 | .559 | 143 | 113 |
| 4. | | 4-12 | .250 | .531 | 136 | 120 |
| 5. | | 4-12 | .250 | .551 | 141 | 115 |
| 6. | | 5-11 | .313 | .477 | 122 | 134 |
| 7. | | 5-11 | .313 | .500 | 128 | 128 |
| *8t. | | 6-10 | .375 | .504 | 129 | 127 |
| *8t. | | 6-10 | .375 | .504 | 129 | 127 |
| 10. | | 6-10 | .375 | .520 | 133 | 123 |
| *11t. | | 7-9 | .438 | .512 | 131 | 125 |
| *11t. | | 7-9 | .438 | .512 | 131 | 125 |
| 13. | | 8-8 | .500 | .469 | 120 | 136 |
| 14. | | 8-8 | .500 | .473 | 121 | 135 |
| 15. | | 8-8 | .500 | .488 | 125 | 131 |
| 16. | | 8-8 | .500 | .500 | 128 | 128 |
| 17. | | 8-8 | .500 | .504 | 129 | 127 |
| 18. | | 8-8 | .500 | .516 | 132 | 124 |
| 19. | | 8-8 | .500 | .527 | 135 | 121 |
| 20. | | 9-7 | .563 | .461 | 118 | 138 |
| 21. | Cincinnati Bengals | 9-7 | .563 | .492 | 126 | 130 |
| 22. | | 10-6 | .625 | .480 | 123 | 133 |
| 23. | | 10-6 | .625 | .535 | 137 | 119 |
| 24. | | 12-4 | 750 | .492 | 126 | 130 |
| 25. | | 8-8 | .500 | .520 | 133 | 123 |
| 26. | | 10-6 | .625 | .453 | 116 | 140 |
| 27. | | 13-3 | .813 | .441 | 113 | 143 |
| 28. | | 15-1 | .938 | .457 | 117 | 139 |
| 29. | | 12-4 | .750 | .477 | 122 | 134 |
| 30. | | 13-3 | .813 | .449 | 115 | 141 |
| 31. | New England Patriots | 13-3 | .813 | .449 | 115 | 141 |
| 32. | | 9-7 | .563 | .520 | 133 | 123 |