Topic: Ahmard Hall
Tennessee Titans (1-2) at Houston Texans (3-0)
Sunday, Sept. 30th, 2012 • Noon CDT • Reliant Stadium • Houston, Texas • TV: CBS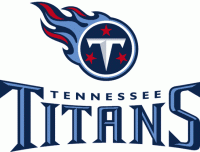 Nashville, TN – The Tennessee Titans (1-2) play their first divisional game of the season this week, traveling to Houston to face the reigning AFC South Champion Houston Texans (3-0).
Kickoff at Reliant Stadium (capacity 71,054) is scheduled for noon CDT on Sunday, September 30th. In 20 all-time meetings between the two clubs, the Titans hold a 14-6 advantage, including a 23-22 win in the 2011 regular season finale (January 1st). The rivals split the series in each of the last four seasons. «Read the rest of this article»
Titans to pick 20th in NFL Draft
Free Agency begins March 13th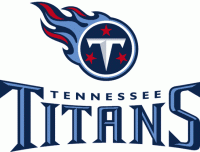 Nashville, TN – When Mike Munchak was hired as head coach of the Tennessee Titans on February 7th, 2011, an uncertain landscape awaited him. The franchise had only recently parted ways with the only head coach in its Tennessee history, and team owner K.S. "Bud" Adams, Jr. had already made the decision to begin anew at the quarterback position.
But the foremost concern on the mind of team management, players and fans alike was whether or not there would even be a football season.
A year later, on the heels of a 9-7 season in which the Titans narrowly missed out on a playoff berth, the franchise is once again enjoying stability and a sense of hope. «Read the rest of this article»
Tennessee Titans (3-2) vs. Houston Texans (3-3)
Sunday, October 23rd, 2011 • Noon CDT • LP Field • Nashville, TN • TV: CBS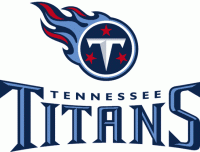 Nashville, TN – With first place in the AFC South at stake, the Titans host the Houston Texans this week at LP Field (capacity 69,143). Kickoff is scheduled for noon CDT on Sunday, October 23rd. Ten seasons into the rivalry, this week's matchup is the first-ever meeting between the Titans and Texans with sole possession of first place on the line.
The Titans, who have played one fewer game than the Texans, currently sit atop the division standings at 3-2. Tennessee was off last week with a bye. The Texans are 3-3 after dropping their last two games to the Oakland Raiders and Baltimore Ravens. The Jacksonville Jaguars (1-5) and Indianapolis Colts (0-6) reside in third and fourth place in the division, respectively. «Read the rest of this article»
Fans Encouraged To Show Their Support at October 23rd Game Against Houston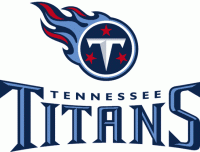 Nashville, TN – The Tennessee Titans will support October's National Breast Cancer Awareness Month with a variety of activities at their October 23rd game against the Houston Texans.
Prior to kickoff, the Titans will honor starting fullback Ahmard Hall's mother, Nancy, as their honorary 12th Titan. Nancy, an eight-year survivor of breast cancer, will raise the team's pink 12th Titan flag in a ceremony minutes before kickoff. «Read the rest of this article»
Tennessee Titans (2-1) at Cleveland Browns (2-1)
Sunday, October 2nd, 2011 • Noon CDT
Cleveland Browns Stadium • Cleveland, Ohio • TV: CBS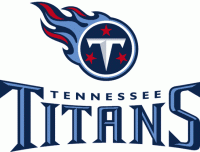 Nashville, TN – Coming off two consecutive victories at home, the Tennessee Titans (2-1) go on the road this week to face the Cleveland Browns (2-1). Kickoff at Cleveland Browns Stadium (capacity 73,300) is scheduled for noon CDT on Sunday, October 2nd.
The Titans and Browns, two former AFC Central Division rivals, will meet for the 61st time in the regular season. The Browns hold a 33-27 advantage in the previous 60 contests. Since realignment in 2002, which sent the Titans to the AFC South and the  Browns to the AFC North, they have played three times. Most recently, the Titans were able to clinch a division title in Week 14 of the 2008 campaign with a 28-9 defeat of the Browns at LP Field. «Read the rest of this article»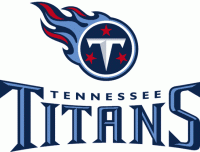 Nashville, TN – The Tennessee Titans waived the following players to reach today's player roster limit: G Ryan Durand, DE Pannel Egboh, WR Yamon Figurs (injured), DE Jacob Ford (injury settlement), S Vincent Fuller, WR Justin Gage, CB Pete Ittersagen (injured), S Robert Johnson and CB Frank Walker. WR Kevin Curtis and T Adam Terry were placed on injured reserve. FB Ahmard Hall was notified by the NFL that he will be placed on the Reserve/Suspended list for the first four games of the season (see NFL statement below). «Read the rest of this article»
Written by Craig Peters
Titans Online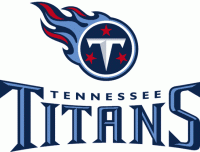 Nashville, TN – Tommie Campbell had the view that defensive backs have in their dreams.
The Titans rookie safety saw a wobbling pass and 90 yards of lush, open LP Field grass.
Seconds later, the seventh round draft pick and former airport janitor, brought thousands to their feet by taking the interception for a touchdown. Campbell had enough gas in his tank to punctuate the return by putting one hand on his helmet in a tribute to Deion Sanders before high-fiving fans in the front row.
"I guess the quarterback and receiver weren't on the same page," Campbell said. "I saw the ball, broke on the ball and caught the ball first because I have had trouble with that at practice. From there, it was just run like Forrest Gump. I just took off and didn't stop until I got into the end zone. «Read the rest of this article»
76th Annual National Football League Player Selection Meeting
Thursday, April 28th-Saturday, April 30th, 2011 • Radio City Music Hall • New York City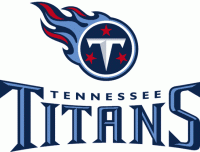 Nashville, TN – The Titans own the eighth overall selection and a total of nine picks in the 76th NFL Draft, a three-day event that begins April 28th and lasts seven rounds.
The NFL will conduct the draft from Radio City Music Hall in New York City, while Titans personnel will be headquartered at Baptist Sports Park in Nashville.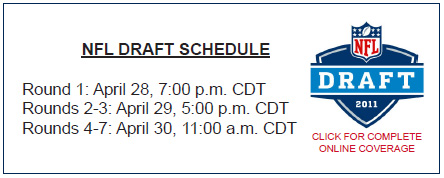 «Read the rest of this article»
Offensive Coordinator Mike Heimerdinger
I have been fortunate to work with a number of very talented receivers in my time in the league and Randy is obviously one of the best of all time, so I am looking forward to meeting him and getting him involved in our offense. We will plug him in at one spot and get him up to speed at that one position. I think he fits well into what we want to do as an offense and doesn't require us to change anything. He should be a difference maker for the offense and other individual players on our offense. Again, I don't know him, but I have heard he is competitive and smart football player.
TE Bo Scaife
I'm excited about getting Randy here. I've got a lot of respect for him, and he's going to be a good fit for us. I know he's going to help us, so you can't really go wrong from that aspect. I hope he's mad at those other teams passing him up and he comes in and gives us the best eight games of his career. «Read the rest of this article»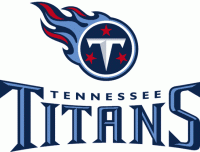 Nashville, TN – Head Coach Jeff Fisher (opening statements)
I have kind of said that quite often that your opponent is different every game, it is different every situation, every circumstance is different. So, with that being the case you find different ways to win ballgames and we found a way to win this game today with 27 fourth quarter points.
That's a very, very talented football team. You know, I'm proud of our guys because we hung in there. They were inside the five–yard line with a chance to go up by 16. And we make a play, knock the ball loose and that was a really huge turning point for us in the ball game.
But, we came through it healthy. We are fortunate to sneak a win away from a really talented team. And I very proud of these guys from what they have done over the last month with three of four on the road and then the Monday night and the short week and find a way to beat a team like Philly is good. So, we have to put it behind us and move on because we got a huge challenge this coming week. «Read the rest of this article»