Written by Teresa M. Walker
The Associated Press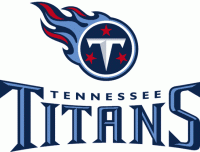 Nashville, TN – The Tennessee Titans are breathing a very big sigh of relief, and not because their very slim playoff hopes remain alive for another week.
They finally won again.
Kerry Collins threw for two touchdowns and 237 yards and Chris Johnson ran for a TD and 130 yards as the Titans snapped a six-game skid by beating the Houston Texans 31-17 on Sunday.
With the win and Indianapolis downing Jacksonville 34-24, the Titans (6-8) stayed in the playoff hunt for another week with their first victory since October 24th. They also avoided being swept by the team that replaced them in Houston for only the second time.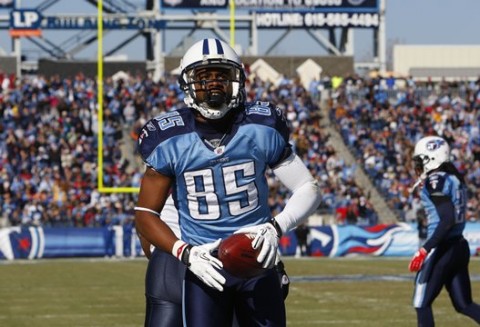 "It feels real good," Johnson said of the win. "It was kind of like we didn't know what it meant to really win no more, losing six straight and then really coming in here and getting a win."
The Texans (5-9) have lost seven of their last eight and never really were in this one.
Most of the attention coming in was on Texans receiver Andre Johnson and Titans cornerback Cortland Finnegan after they brawled three weeks ago in Houston's 20-0 shutout win. The only scuffle Sunday came between a couple of linemen as Tennessee took control from the start, scoring on its first three possessions for a 21-0 lead at the end of the first quarter.
The Titans held Arian Foster, the NFL's rushing leader with 1,330 yards coming in, to a season-low 15 yards on 11 carries. Jason Babin had two of the Titans' four sacks of Matt Schaub, and Alterraun Verner had the Titans' first interception since November 21st.
Vince Young, placed on injured reserve on November 23rd, made his first appearance on the Titans' sideline during the second half before heading to the tunnel early in the fourth quarter.
"I didn't even know he was there," Titans coach Jeff Fisher said of Young. "That's the first I've heard of it. Glad he's with his teammates."
Fisher credited last weekend off giving his Titans an edge over the Texans, who lost to Baltimore in overtime on Monday and then had to travel. Houston coach Gary Kubiak credited the Titans with beating his team across the board physically to put them into a 21-0 hole.
"I thought we looked slow today," Kubiak said. "We looked just slow moving around. (It's) hard to understand because practice-wise I think we did everything we could to get them fresh. We did not play as fast as the Tennessee Titans."
Schaub threw for 325 yards overall and had two TDs in the second half trying to rally the team that plays its best in the second half. He trimmed the lead with a 4-yard TD to Kevin Walter with 6:28 left to 31-17, and the Texans tried an onside kick recovered by Titans receiver Justin Gage.
The Texans' last drive came up short with Schaub throwing incomplete and turning the ball over on downs with 3:33 left.
Johnson helped Tennessee with runs of 19 and 10 yards, and Babin went onto the field for the Titans as they knelt down to run out the final seconds.
"It's embarrassing for that team to do what they did," Texans safety Bernard Pollard said. "Yes, they're football players. Yes, they get paid. Yes, it's the NFL, but we have the talent. We are honestly going out there and making mistake after mistake. It's all of us."
The closest these teams came to fighting came near the end of the first half. Mark Anderson, starting with Mario Williams on injured reserve, sacked Collins. Away from the play, Titans left guard Leroy Harris rolled up Texans end Antonio Smith's legs. Both got up for some pushing and shoving.
But it was Texans linebacker Brian Cushing who drew the only penalty when his helmet got knocked off.
The Titans got going to start the game with some help from the Texans.
Jason Allen was flagged for a low block on the kickoff, giving Tennessee good field position at the 40. Then Amobi Okoye jumped into the neutral zone. When the Titans bogged down at fourth-and-8, Fisher went for it. Collins found rookie Damian Williams wide-open for a 39-yard catch.
Two plays later, Collins found Nate Washington for a 3-yard TD for a 7-0 lead.
The Texans appeared ready to answer right back when Steve Slaton returned the kickoff 50 yards. But the Titans forced Houston four-and-out, stopping Foster first on third-and-1 and then fourth-and-1 with a 4-yard loss.
Collins immediately threw deep. Troy Nolan tipped the ball away from Glover Quinn, who was set up to make the interception. The ball went right to Kenny Britt, who finished off a 59-yard catch to the Houston 3. Fisher went for it again on fourth-and-1, and Collins connected with Gage for a 1-yard TD and a 14-0 lead.
Notes: Washington tied his career high with his sixth TD reception this year. … This was the first time Tennessee opened a game scoring on the first three drives since September 20th, 2009, also against Houston. … Britt finished with 128 yards receiving on six catches for his fourth 100-yard receiving game. … Titans TE Bo Scaife was a healthy scratch. … Randy Moss didn't have a pass thrown at him for the second straight game. … The Texans had won three of the past four in this series coming in, but Tennessee now leads 13-5 overall. The Titans are 6-1 against Houston in December. … The Titans finish 3-5 at home.