Topic: Libya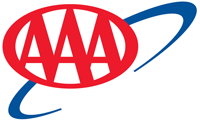 Tampa, FL – According to AAA, Gas prices are nearly six cents cheaper in some states across the country on the week, which has pushed the national gas price average cheaper by a penny to $2.85 today.
That average could have been even lower had a handful of Midwest states not seen prices increase by more than a nickel due to ongoing refinery maintenance.
«Read the rest of this article»
AAA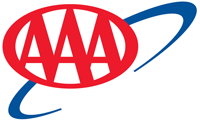 Tampa, FL – At $2.74, the national gas price average increased a nickel on the week and is eight cents more than last year at this time. And compared to one month ago, gas prices are 28 cents more expensive.
As demand holds steady and inventories continue to tighten, motorists continue to see gas prices increase in every region.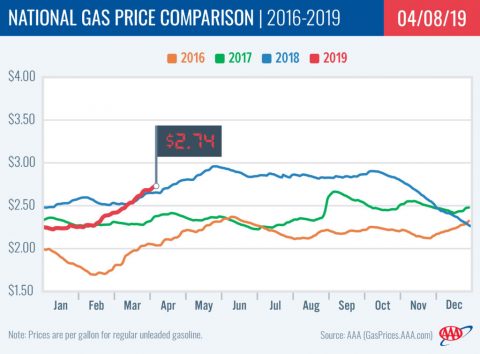 «Read the rest of this article»
AAA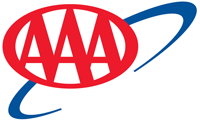 Tampa, FL – AAA reports the national gas price average is $2.87, which is a penny more expensive on the week. Pump prices in nearly 30 states are seeing a jump of as much as eight cents, a dozen states saw prices drop and another dozen states' gas price averages remain stable from last Monday.
"Demand for gasoline this summer remains very strong week-over-week, driving gas prices higher alongside rising crude prices," said Jeanette Casselano, AAA spokesperson.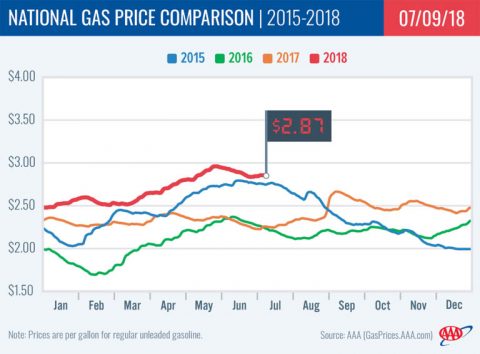 «Read the rest of this article»
Clarksville-Montgomery County has the 2nd Least Expensive Gas Prices in Tennessee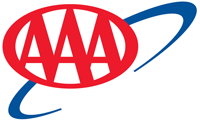 Nashville, TN – Oil prices reached new heights, causing a bump in the road for falling gas prices. Tennessee gas prices climbed nearly a full cent overnight. The state average is $2.24, after rising 2 cents during the past week.
During the past 8 days, the needle has pointed up for gas prices in Tennessee, although the state average has only risen 2 cents during that time. On Christmas Day, the state average of $2.23 was 14 cents more than the year before, and the highest price for the holiday in three years.
«Read the rest of this article»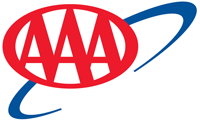 Knoxville, TN – Motorists will not have to worry about surging gas prices this holiday weekend after all. Thursday's OPEC meeting had the potential to cause a stir in the stock market. What actually happened was quite the opposite.
A collection of OPEC and non-OPEC oil producing countries met on Thursday to re-evaluate their existing agreement that calls for a reduction of 1.8 million barrels of crude output per day. This agreement – implemented in November – was an attempt to reduce global crude oversupply and drive up oil prices to $60.00 per barrel.
«Read the rest of this article»
APSU Sports Information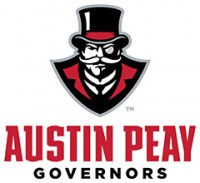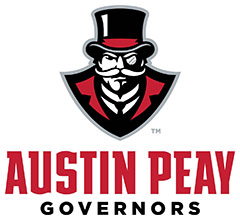 Clarksville, TN – Four Austin Peay State University athletic legends were enshrined in the APSU Athletics Hall of Fame, Saturday, during a breakfast ceremony in the Dunn Center front lobby.
Chelsea Harris, the greatest women's golfer in program history; Drake Reed, an all-time great who conquered the OVC during one of the most dominant eras of APSU basketball; and Ron Sebree, a vaunted lineman for the 1977 Ohio Valley Conference football team, were inducted along with the late Tom Lincoln, a star on the hardwood and the gridiron in the late 1940s, who was this year's Honors category recipient.
They became the 115th, 116th, 117th and 118th members of the APSU Athletic Hall of Fame.
«Read the rest of this article»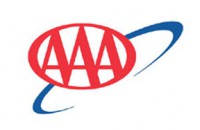 Tampa, FL – The holiday season is in full swing, attracting an estimated 103.1 million American travelers. An estimated 93.6 million Americans are expected to take a road trip during the 11-day period (December 23rd – January 2nd).
Yet, despite the elevated demand for gasoline, prices at the pump remained unchanged throughout the Christmas weekend.
«Read the rest of this article»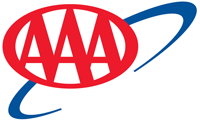 Tampa, FL – Retail averages have increased 28 of the past 30 days and prices have moved higher by fractions of a penny since Friday. The national average for regular unleaded gasoline currently sits at $2.29 per gallon, which is five cents more than one week ago, 16 cents more than one month ago and 29 cents more year-over-year.
Heading into 2017, gasoline demand is expected to drop drastically during the month of January following the busy holiday travel season.
«Read the rest of this article»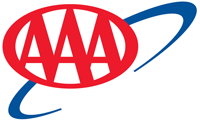 Tampa, FL – Tensions between Saudi Arabia and Libya caused oil prices to briefly spike last week, and Florida gas prices responded in kind. The average price for a gallon of gasoline rose 10 cents in Florida, but is about the same in Georgia and Tennessee.
"The increase in oil came at a time when gasoline supplies in Florida are already tight," said Mark Jenkins, spokesman, AAA – The Auto Club Group. "March is the peak month for gasoline demand in Florida, because the weather warms up, people drive more, and there are more visitors for spring break and Major League Baseball Spring Training. Plus, it is still maintenance season, and refinery gasoline output is reduced." «Read the rest of this article»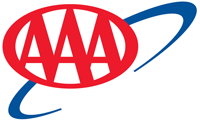 Tampa, FL – Gas prices fell another 7 cents last week as the price of crude oil continues to drop. WTI fell below $50.00 a barrel on the NYMEX, settling at $48.36 on Friday, the lowest settlement since April 2009.
"The price of crude is continuing its downward slide due to excess supply and weak demand," said Mark Jenkins, spokesman, AAA – The Auto Club Group. "Global oil prices are expected to remain relatively low for the first half of 2015, which could put additional pressure on high-cost production countries like the United States. Rebel forces continue to disrupt supply from OPEC member country Libya, yet the level of global oversupply appears capable of easing concerns that might otherwise send prices higher due to production concerns." «Read the rest of this article»