Topic: Los Alamos National Laboratory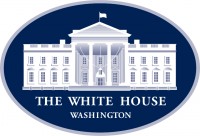 Washington, D.C. – The White House announced the launch of the COVID-19 High Performance Computing Consortium to provide coronavirus (COVID-19) researchers worldwide with access to the world's most powerful high performance computing resources that can significantly advance the pace of scientific discovery in the fight to stop the virus.
«Read the rest of this article»
SuperCam is a rock-vaporizing instrument that will help scientists hunt for Mars fossils.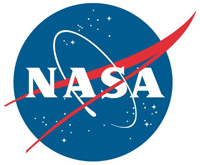 Pasadena, CA – NASA is sending a new laser-toting robot to Mars. But unlike the lasers of science fiction, this one is used for studying mineralogy and chemistry from up to about 20 feet (7 meters) away. It might help scientists find signs of fossilized microbial life on the Red Planet, too.
One of seven instruments aboard the Mars 2020 rover that launches this summer, SuperCam was built by a team of hundreds and packs what would typically require several sizable pieces of equipment into something no bigger than a cereal box.
«Read the rest of this article»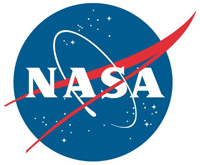 Pasadena, CA – Engineers have installed the SuperCam Mast Unit onto the Mars 2020 rover at NASA's Jet Propulsion Laboratory in Pasadena, California. The instrument's camera, laser and spectrometers can identify the chemical and mineral makeup of targets as small as a pencil point from a distance of more than 20 feet (6 meters).
SuperCam is a next-generation version of the ChemCam instrument operating on NASA's Curiosity Mars rover. It has been developed jointly in the U.S., France and Spain.
«Read the rest of this article»
NASA Headquarters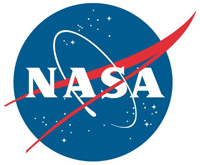 Washington, D.C. – NASA and the Department of Energy's National Nuclear Security Administration (NNSA) have successfully demonstrated a new nuclear reactor power system that could enable long-duration crewed missions to the Moon, Mars and destinations beyond.
NASA announced the results of the demonstration, called the Kilopower Reactor Using Stirling Technology (KRUSTY) experiment,during a news conference Wednesday at its Glenn Research Center in Cleveland. The Kilopower experiment was conducted at the NNSA's Nevada National Security Site from November 2017 through March.
«Read the rest of this article»
Written by Andrew Good
NASA's Jet Propulsion Laboratory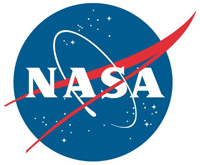 Pasadena, CA – Artificial intelligence is changing how we study Mars.
A.I. software on NASA's Curiosity Mars rover has helped it zap dozens of laser targets on the Red Planet this past year, becoming a frequent science tool when the ground team was out of contact with the spacecraft. This same software has proven useful enough that it's already scheduled for NASA's upcoming mission, Mars 2020.
A new paper in Science: Robotics looks at how the software has performed since rolling out to Curiosity's science team in May 2016. The AEGIS software, or Autonomous Exploration for Gathering Increased Science, has been used to direct Curiosity's ChemCam instrument 54 times since then. It's used on almost every drive when the power resources are available for it, according to the paper's authors.
«Read the rest of this article»
Written by Guy Webster
NASA's Jet Propulsion Laboratory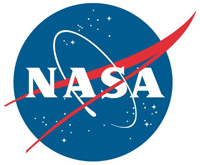 Pasadena, CA – Pale "halos" around fractures in bedrock analyzed by NASA's Curiosity Mars rover contain copious silica, indicating that ancient Mars had liquid water for a long time.
"The concentration of silica is very high at the centerlines of these halos," said Jens Frydenvang, a rover-team scientist at Los Alamos National Laboratory in New Mexico, and the University of Copenhagen in Denmark. "What we're seeing is that silica appears to have migrated between very old sedimentary bedrock and into younger overlying rocks."
Frydenvang is the lead author of a report about these findings published in Geophysical Research Letters.
«Read the rest of this article»
Written by Laurie Cantillo / Dwayne Brown
NASA Headquarters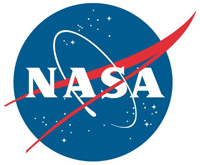 Washington, D.C. – NASA's Curiosity rover is climbing a layered Martian mountain and finding evidence of how ancient lakes and wet underground environments changed, billions of years ago, creating more diverse chemical environments that affected their favorability for microbial life.
Hematite, clay minerals and boron are among the ingredients found to be more abundant in layers farther uphill, compared with lower, older layers examined earlier in the mission. Scientists are discussing what these and other variations tell about conditions under which sediments were initially deposited, and about how groundwater moving later through the accumulated layers altered and transported ingredients.
«Read the rest of this article»
Written by Guy Webster
NASA's Jet Propulsion Laboratory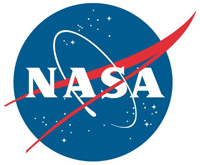 Pasadena, CA – NASA's Mars rover Curiosity is now selecting rock targets for its laser spectrometer — the first time autonomous target selection is available for an instrument of this kind on any robotic planetary mission.
Using software developed at NASA's Jet Propulsion Laboratory, Pasadena, California, Curiosity is now frequently choosing multiple targets per week for a laser and a telescopic camera that are parts of the rover's Chemistry and Camera (ChemCam) instrument. Most ChemCam targets are still selected by scientists discussing rocks or soil seen in images the rover has sent to Earth, but the autonomous targeting adds a new capability.
«Read the rest of this article»
Written by Sarah Frazier
NASA's Goddard Space Flight Center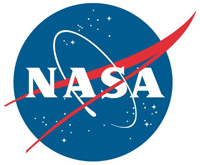 Greenbelt, MD – About 600 miles from Earth's surface is the first of two donut-shaped electron swarms, known as the Van Allen Belts, or the radiation belts. Understanding the shape and size of the belts, which can shrink and swell in response to incoming radiation from the sun, is crucial for protecting our technology in space.
The harsh radiation isn't good for satellites' health, so scientists wish to know just which orbits could be jeopardized in different situations.
«Read the rest of this article»
Written by Guy Webster
NASA's Jet Propulsion Laboratory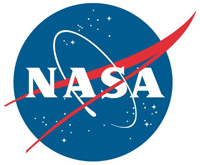 Pasadena, CA – Scientists now have a better understanding about a site with the most chemically diverse mineral veins NASA's Curiosity rover has examined on Mars, thanks in part to a valuable new resource scientists used in analyzing data from the rover.
Curiosity examined bright and dark mineral veins in March 2015 at a site called "Garden City," where some veins protrude as high as two finger widths above the eroding bedrock in which they formed.
«Read the rest of this article»