Topic: Meteroids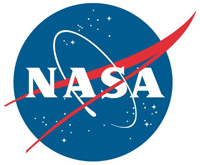 Greenbelt, MD – NASA says south pole region of the moon is home to some of the most extreme environments in the solar system: it's unimaginably cold, massively cratered, and has areas that are either constantly bathed in sunlight or in darkness. This is precisely why NASA wants to send astronauts there in 2024 as part of its Artemis program.
The most enticing feature of this southernmost region is the craters, some of which never see the light of day reach their floors. The reason for this is the low angle of sunlight striking the surface at the poles.
«Read the rest of this article»
Written by Mark Bailey and Apostolos Christou
Armagh Observatory,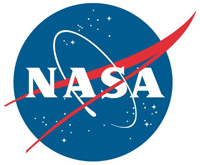 Northern Ireland – The planet Mercury is being pelted regularly by bits of dust from an ancient comet, a new study has concluded. This has a discernible effect in the planet's tenuous atmosphere and may lead to a new paradigm on how these airless bodies maintain their ethereal envelopes.
The findings are to be presented at the annual Meeting of the Division of Planetary Sciences of the American Astronomical Society at National Harbor, Maryland, this week, by Apostolos Christou at the Armagh Observatory in Northern Ireland, Rosemary Killen at NASA's Goddard Space Flight Center in Greenbelt, Maryland, and Matthew Burger of Morgan State University in Baltimore, working at Goddard.
«Read the rest of this article»
Written by Dr. Tony Phillips
Science at NASA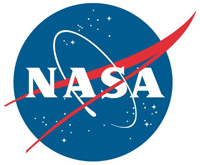 Washington, D.C. – One of the fastest spacecraft ever built — NASA's New Horizons — is hurtling through the void at nearly one million miles per day. Launched in 2006, it has been in flight longer than some missions last, and it is nearing its destination: Pluto.
"The encounter begins next January," says Alan Stern, of the Southwest Research Institute and the mission's principal investigator. "We're less than a year away."
«Read the rest of this article»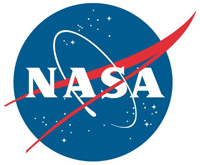 Greenbelt, MD – Heliophysics nuggets are a collection of early science results, new research techniques, and instrument updates that further our attempt to understand the sun and the dynamic space weather system that surrounds Earth.
On August 11th and 12th, 2013, the annual Perseid meteor shower will peak, filling the sky with streaks of light, commonly known as shooting stars. Such visually stunning showers are actually but the tip of the iceberg when it comes to meteoroids slamming into Earth's atmosphere: Some 10 to 40 tons of material of invisible meteoric dust enters the atmosphere from interplanetary space every day.
«Read the rest of this article»
Written by Brian Day
NASA's Ames Research Center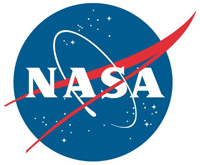 Moffett Field, CA – Until recently, most everyone accepted the conventional wisdom that the moon has virtually no atmosphere.
Just as the discovery of water on the moon transformed our textbook knowledge of Earth's nearest celestial neighbor, recent studies confirm that our moon does indeed have an atmosphere consisting of some unusual gases, including sodium and potassium, which are not found in the atmospheres of Earth, Mars or Venus.
It's an infinitesimal amount of air when compared to Earth's atmosphere.
«Read the rest of this article»
Written by Jia-Rui Cook
NASA's Jet Propulsion Laboratory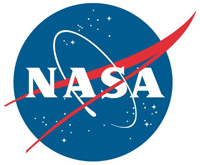 Pasadena, CA – A new analysis of data from NASA's Cassini spacecraft suggests that Saturn's moons and rings are gently worn vintage goods from around the time of our solar system's birth.
Though they are tinted on the surface from recent "pollution," these bodies date back more than 4 billion years. They are from around the time that the planetary bodies in our neighborhood began to form out of the protoplanetary nebula, the cloud of material still orbiting the sun after its ignition as a star.
«Read the rest of this article»
Written by  Dr. Tony Phillips
Science at NASA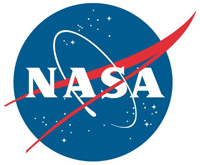 Washington, D.C. – Anyone who's ever seen a noctilucent cloud or "NLC" would agree: They look alien. The electric-blue ripples and pale tendrils of NLCs reaching across the night sky resemble something from another world.
Researchers say that's not far off. A key ingredient for the mysterious clouds comes from outer space.
"We've detected bits of 'meteor smoke' imbedded in noctilucent clouds," reports James Russell of Hampton University, principal investigator of NASA's AIM mission to study the phenomenon. "This discovery supports the theory that meteor dust is the nucleating agent around which NLCs form."
«Read the rest of this article»