Topic: Microbes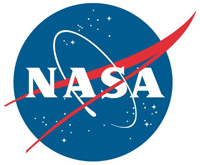 Washington, D.C. – The latest SpaceX Dragon resupply spacecraft is on its way to the International Space Station with more than 6,400 pounds of science investigations, a new airlock, and other cargo after launching at 10:17am CT Sunday from NASA's Kennedy Space Center in Florida.
The spacecraft launched on a Falcon 9 rocket from Launch Pad 39A at Kennedy and is scheduled to arrive at the space station around 12:30pm Monday, December 7th, performing the first autonomous docking for SpaceX and remaining at the station for about a month.
«Read the rest of this article»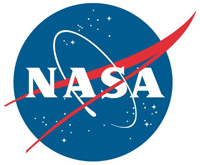 Houston, TX – The 21st SpaceX cargo resupply mission that launches from NASA's Kennedy Space Center in Florida carries a variety of critical research and technology demonstrations to the International Space Station.
The mission represents the first on an upgraded version of the company's Dragon cargo spacecraft designed to carry more science payloads to and from the space station.
Highlights of the payloads on this mission include:
«Read the rest of this article»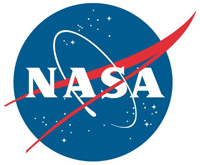 Pasadena, CA – NASA's Curiosity Mars rover has started a road trip that will continue through the summer across roughly a mile (1.6 kilometers) of terrain. By trip's end, the rover will be able to ascend to the next section of the 3-mile-tall Martian (5-kilometer-tall) mountain it's been exploring since 2014, searching for conditions that may have supported ancient microbial life.
Located on the floor of Gale Crater, Mount Sharp is composed of sedimentary layers that built up over time. Each layer helps tell the story about how Mars changed from being more Earth-like – with lakes, streams and a thicker atmosphere – to the nearly-airless, freezing desert it is today.
«Read the rest of this article»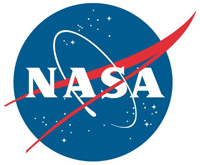 Greenbelt, MD – NASA says in the hunt for life on other worlds, astronomers scour over planets that are light-years away. They need ways to identify life from afar — but what counts as good evidence?
Our own planet provides some inspiration. Microbes fill the air with methane; photosynthesizing plants expel oxygen. Perhaps these gases might be found wherever life has taken hold.
«Read the rest of this article»
NASA Headquarters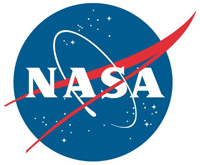 Washington, D.C. – NASA welcomed a new administrator, Jim Bridenstine, deputy administrator, Jim Morhard, and chief financial officer, Jeff DeWit, in 2018. Their focus is on firmly establishing the groundwork to send Americans back to the Moon sustainably, with plans to use the agency's lunar experience to prepare to send astronauts to Mars.
"Our agency's accomplishments in 2018 are breathtaking. We've inspired the world and created incredible new capabilities for our nation," Bridenstine said. "This year, we landed on Mars for the seventh time, and America remains the only country to have landed on Mars successfully."
«Read the rest of this article»
Written by Jenny Howard
NASA's Johnson Space Center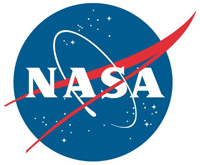 Houston, TX – Being able to identify microbes in real time aboard the International Space Station, without having to send them back to Earth for identification first, would be revolutionary for the world of microbiology and space exploration. The Genes in Space-3 team turned that possibility into a reality this year, when it completed the first-ever sample-to-sequence process entirely aboard the space station.
The ability to identify microbes in space could aid in the ability to diagnose and treat astronaut ailments in real time, as well as assisting in the identification of DNA-based life on other planets. It could also benefit other experiments aboard the orbiting laboratory.
«Read the rest of this article»
Written by Bob Granath
NASA's Kennedy Space Center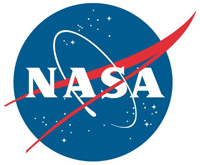 Florida – Scientists and engineers are developing new hardware destined for the International Space Station to support experiments demonstrating how different organisms, such as plants, microbes or worms, develop under conditions of microgravity. Results from the Spectrum project will shed light on which living things are best suited for long-duration flights into deep space.
According to Dr. Scott Shipley, project engineer for Spectrum at NASA's Kennedy Space Center in Florida, what make this system unique is it will allow scientists to observe how different genes are turned on and off while the organisms grow in space.
«Read the rest of this article»
Written by Guy Webster
NASA's Jet Propulsion Laboratory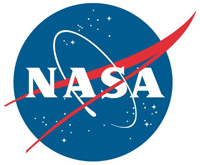 Pasadena, CA – A long-lasting lake on ancient Mars provided stable environmental conditions that differed significantly from one part of the lake to another, according to a comprehensive look at findings from the first three-and-a-half years of NASA's Curiosity rover mission.
Different conditions favorable for different types of microbes existed simultaneously in the same lake.
Previous work had revealed the presence of a lake more than three billion years ago in Mars' Gale Crater. This study defines the chemical conditions that existed in the lake and uses Curiosity's powerful payload to determine that the lake was stratified.
«Read the rest of this article»
Written by Felicia Chou
NASA Headquarters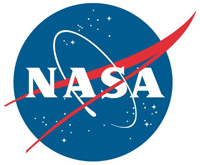 Washington, D.C. – Two veteran NASA missions are providing new details about icy, ocean-bearing moons of Jupiter and Saturn, further heightening the scientific interest of these and other "ocean worlds" in our solar system and beyond. The findings are presented in papers published Thursday by researchers with NASA's Cassini mission to Saturn and Hubble Space Telescope.
In the papers, Cassini scientists announce that a form of chemical energy that life can feed on appears to exist on Saturn's moon Enceladus, and Hubble researchers report additional evidence of plumes erupting from Jupiter's moon Europa.
«Read the rest of this article»
Written by Andrew Good
NASA's Jet Propulsion Laboratory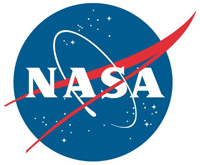 Pasadena, CA – Want to go ice fishing on Jupiter's moon Europa? There's no promising you'll catch anything, but a new set of robotic prototypes could help.
Since 2015, NASA's Jet Propulsion Laboratory in Pasadena, California, has been developing new technologies for use on future missions to ocean worlds. That includes a subsurface probe that could burrow through miles of ice, taking samples along the way; robotic arms that unfold to reach faraway objects; and a projectile launcher for even more distant samples.
«Read the rest of this article»