Topic: Microbial Life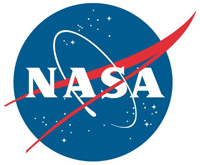 Pasadena, CA – On June 1st, NASA's Perseverance Mars rover kicked off the science phase of its mission by leaving the "Octavia E. Butler" landing site. Until recently, the rover has been undergoing systems tests, or commissioning, and supporting the Ingenuity Mars Helicopter's month of flight tests.
During the first few weeks of this first science campaign, the mission team will drive to a low-lying scenic overlook from which the rover can survey some of the oldest geologic features in Jezero Crater, and they'll bring online the final capabilities of the rover's auto-navigation and sampling systems.
«Read the rest of this article»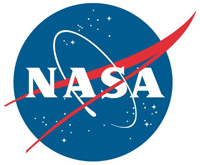 Washington, D.C. – NASA's Ingenuity Mars Helicopter has a new mission. Having proven that powered, controlled flight is possible on the Red Planet, the Ingenuity experiment will soon embark on a new operations demonstration phase, exploring how aerial scouting and other functions could benefit future exploration of Mars and other worlds.
This new phase will begin after the helicopter completes its next two flights. The decision to add an operations demonstration is a result of the Perseverance rover being ahead of schedule with the thorough checkout of all vehicle systems since its February 18th landing, and its science team choosing a nearby patch of crater bed for its first detailed explorations.
«Read the rest of this article»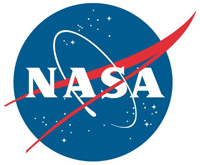 Pasadena, CA – NASA's Perseverance Mars rover took a selfie with the Ingenuity helicopter, seen here about 13 feet (4 meters) away in this image from April 6th, 2021, the 46th Martian day, or sol, of the mission.
Perseverance captured the image using a camera called WATSON (Wide Angle Topographic Sensor for Operations and eNgineering), part of the SHERLOC (Scanning Habitable Environments with Raman and Luminescence for Organics and Chemicals) instrument, located at the end of the rover's robotic arm.
«Read the rest of this article»
When the agency's newest rover mission searches for fossilized microscopic life on the Red Planet, how will scientists know whether they've found it?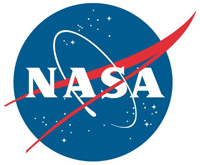 Pasadena, CA – NASA's Mars 2020 Perseverance rover will be the agency's ninth mission to land on the Red Planet. Along with characterizing the planet's geology and climate, and paving the way for human exploration beyond the Moon, the rover is focused on astrobiology, or the study of life throughout the universe.
Perseverance is tasked with searching for telltale signs that microbial life may have lived on Mars billions of years ago. It will collect rock core samples in metal tubes, and future missions would return these samples to Earth for deeper study.
«Read the rest of this article»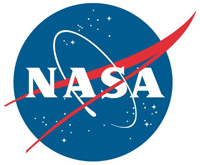 Pasadena, CA – So you want to build a Mars base. Where to start? Like any human settlement, it would be best located near accessible water. Not only will water be crucial for life-support supplies, it will be used for everything from agriculture to producing the rocket propellant astronauts will need to return to Earth.
Schlepping all that water to Mars would be costly and risky. That's why NASA has engaged scientists and engineers since 2015 to identify deposits of Martian water ice that could be within reach of astronauts on the planet's surface.
«Read the rest of this article»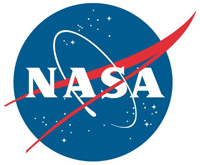 Pasadena, CA – The heat probe developed and built by the German Aerospace Center (DLR) and deployed on Mars by NASA's InSight lander has ended its portion of the mission.
Since February 28th, 2019, the probe, called the "mole," has been attempting to burrow into the Martian surface to take the planet's internal temperature, providing details about the interior heat engine that drives Mars' evolution and geology. But the soil's unexpected tendency to clump deprived the spike-like mole of the friction it needs to hammer itself to a sufficient depth.
«Read the rest of this article»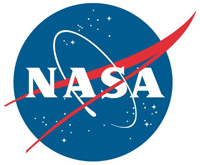 Pasadena, CA – With only about 50 million miles (80 million kilometers) left to go in its 293-million-mile (471-million-kilometer) journey, NASA's Mars 2020 Perseverance rover is nearing its new planetary home.
The spacecraft has begun its approach to the Red Planet and in 43 days, on February 18th, 2021, Perseverance will blaze through Mars' atmosphere at about 12,100 mph (19,500 kph), touching down gently on the surface about seven minutes later.
«Read the rest of this article»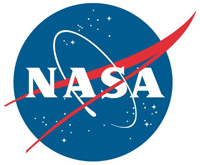 Washington, D.C. – NASA and ESA (European Space Agency) are moving to the next phase in a campaign to deepen understanding of whether life ever existed on Mars and, in turn, better understand the origins of life on Earth.
NASA has approved the Mars Sample Return (MSR) multi-mission effort to advance to Phase A, preparing to bring the first pristine samples from Mars back to Earth. During this phase, the program will mature critical technologies and make critical design decisions as well as assess industry partnerships.
«Read the rest of this article»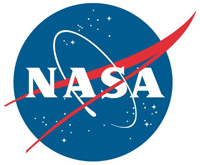 Pasadena, CA – Mars is about to get a new stream of weather reports, once NASA's Perseverance rover touches down on February 18th, 2021. As it scours Jezero Crater for signs of ancient microbial life, Perseverance will collect the first planetary samples for return to Earth by a future mission.
But the rover will also provide key atmospheric data that will help enable future astronauts to the Red Planet to survive in a world with no breathable oxygen, freezing temperatures, planet wide dust storms, and intense radiation from the Sun.
«Read the rest of this article»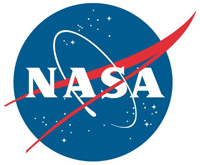 Pasadena, CA – NASA's Mars 2020 Perseverance rover mission has logged a lot of flight miles since being lofted skyward on July 30th – 146.3 million miles (235.4 million kilometers) to be exact. Turns out that is exactly the same distance it has to go before the spacecraft hits the Red Planet's atmosphere like a 11,900 mph (19,000 kph) freight train on February 18th, 2021.
"At 1:40pm Pacific Time today, our spacecraft will have just as many miles in its metaphorical rearview mirror as it will out its metaphorical windshield," said Julie Kangas, a navigator working on the Perseverance rover mission at NASA's Jet Propulsion Laboratory in Southern California.
«Read the rest of this article»