Topic: Micrometeroids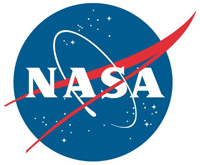 Pasadena, CA – NASA is preparing to send the first woman and next man to the Moon, part of a larger strategy to send the first astronauts to the surface of Mars. But before they get there, they'll be faced with a critical question: What should they wear on Mars, where the thin atmosphere allows more radiation from the Sun and cosmic rays to reach the ground?
Amy Ross is looking for answers. An advanced spacesuit designer at NASA's Johnson Space Center in Houston, she's developing new suits for the Moon and Mars.
«Read the rest of this article»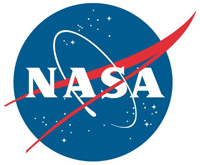 Greenbelt, MD – Sometimes robots need a place to stay in space, too. NASA is attaching a "robot hotel" to the outside of the International Space Station with the upcoming launch of the Robotic Tool Stowage (RiTS), a protective storage unit for critical robotic tools.
RiTS is set to launch on December 4th, 2019 aboard the 19th SpaceX commercial resupply mission. Its first residents will be two Robotic External Leak Locators (RELL). Outfitted with mass spectrometers capable of "sniffing" out the presence of gases such as ammonia, these robotic tools are used to detect leaks from the station.
«Read the rest of this article»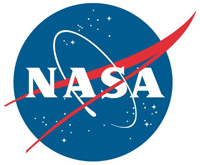 Greenbelt, MD – NASA says LISA Pathfinder, a mission led by ESA (the European Space Agency) that included NASA contributions, successfully demonstrated technologies needed to build a future space-based gravitational wave observatory, a tool for detecting ripples in space-time produced by, among other things, merging black holes.
A team of NASA scientists leveraged LISA Pathfinder's record-setting sensitivity for a different purpose much closer to home — mapping microscopic dust shed by comets and asteroids.
«Read the rest of this article»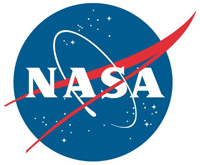 Greenbelt, MD – NASA says south pole region of the moon is home to some of the most extreme environments in the solar system: it's unimaginably cold, massively cratered, and has areas that are either constantly bathed in sunlight or in darkness. This is precisely why NASA wants to send astronauts there in 2024 as part of its Artemis program.
The most enticing feature of this southernmost region is the craters, some of which never see the light of day reach their floors. The reason for this is the low angle of sunlight striking the surface at the poles.
«Read the rest of this article»
NASA's Johnson Space Center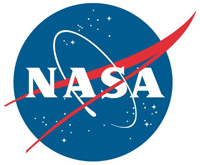 Houston, TX – On Monday, June 6th, astronaut Jeff Williams will enter the first human-rated expandable module deployed in space, a technology demonstration to investigate the potential challenges and benefits of expandable habitats for deep space exploration and commercial low-Earth orbit applications.
Williams and the NASA and Bigelow Aerospace teams working at Mission Control Center at NASA's Johnson Space Center in Houston expanded the Bigelow Expandable Activity Module (BEAM) by filling it with air during more than seven hours of operations Saturday, May 28th.
«Read the rest of this article»
NASA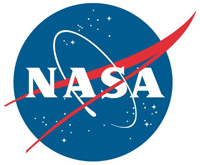 Washington, D.C. – NASA and Bigelow Aerospace are preparing to launch an expandable habitat module to the International Space Station this year. The agency joined Bigelow Thursday at its Las Vegas facility to mark completion of the company's major milestones.
The Bigelow Expandable Activity Module, or BEAM, leverages key innovations in lightweight and compact materials, departing from a traditional rigid metallic structure. In its packed configuration aboard SpaceX's Dragon spacecraft launched on a Falcon 9 rocket, the module will measure approximately 8 feet in diameter.
«Read the rest of this article»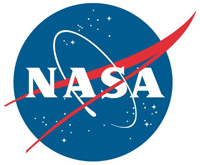 Washington, D.C. – Back in the 60s and 70s, Apollo astronauts circling the Moon saw something that still puzzles researchers today. About 10 seconds before lunar sunrise or lunar sunset, pale luminous streamers would pop up over the gray horizon. These "twilight rays" were witnessed by crew members of Apollo 8, 10, 15 and 17.
Back on Earth, we see twilight rays all the time as shafts of sunlight penetrate evening clouds and haze.  The "airless Moon" shouldn't have such rays, yet the men of Apollo clearly saw them.
«Read the rest of this article»