Topic: Milky Way Galaxy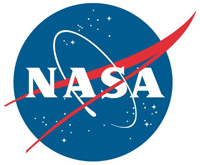 Washington, D.C. – Is our solar system located in a typical Milky Way neighborhood? Scientists have gotten closer to answering this question, thanks to the NASA-funded Backyard Worlds: Planet 9 project, a citizen science collaboration between professional scientists and members of the public.
Scientists tapped into the worldwide network of 150,000 volunteers using Backyard Worlds: Planet 9 to find new examples of brown dwarfs. These objects are balls of gas that are not heavy enough to be stars since they can't power themselves through nuclear fusion the way stars do.
«Read the rest of this article»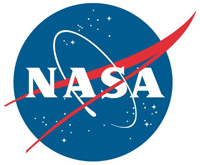 Washington, D.C. – A black hole is an astronomical object with a gravitational pull so strong that nothing, not even light, can escape it. A black hole's "surface," called its event horizon, defines the boundary where the velocity needed to escape exceeds the speed of light, which is the speed limit of the cosmos. Matter and radiation fall in, but they can't get out.
Two main classes of black holes have been extensively observed. Stellar-mass black holes with three to dozens of times the Sun's mass are spread throughout our Milky Way galaxy, while supermassive monsters weighing 100,000 to billions of solar masses are found in the centers of most big galaxies, ours included.
«Read the rest of this article»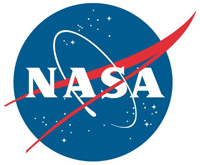 Pasadena, CA – On April 28th, a supermagnetized stellar remnant known as a magnetar blasted out a simultaneous mix of X-ray and radio signals never observed before. The flare-up included the first fast radio burst (FRB) ever seen from within our Milky Way galaxy and shows that magnetars can produce these mysterious and powerful radio blasts previously only seen in other galaxies.
"Before this event, a wide variety of scenarios could explain the origin of FRBs," said Chris Bochenek, a doctoral student in astrophysics at Caltech who led one study of the radio event.
«Read the rest of this article»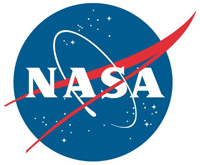 Silicon Valley, CA – As Carl Sagan famously said, "We're made of star stuff" — but how do stars distribute their essential "stuff" for life into space? NASA's telescope on an airplane, SOFIA, is finding some answers by watching pulsating stars as they expand and contract, almost like beating hearts.
The Stratospheric Observatory for Infrared Astronomy, SOFIA, examined several types of pulsating stars in our Milky Way galaxy, watching as some spewed carbon, a key ingredient of life as we know it, into interstellar space.
«Read the rest of this article»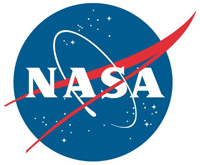 Pasadena, CA – The nebula known as W51 is one of the most active star-forming regions in the Milky Way galaxy. First identified in 1958 by radio telescopes, it makes a rich cosmic tapestry in this image from NASA's recently retired Spitzer Space Telescope.
Located about 17,000 light-years from Earth, in the direction of the constellation Aquila in the night sky, W51 is about 350 light-years – or about 2 quadrillion miles – across. It is almost invisible to telescopes that collect visible light (the kind human eyes detect), because that light is blocked by interstellar dust clouds that lie between W51 and Earth.
«Read the rest of this article»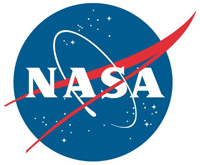 Washington, D.C. – The area around the supermassive black hole at the center of our Milky Way galaxy is dominated by gravity, but it's not the only force at play. According to new research from NASA's airborne telescope, the Stratospheric Observatory for Infrared Astronomy, or SOFIA, magnetic fields may be strong enough to control material moving around the black hole.
The research, presented this week at a meeting of the American Astronomical Society, could help answer longstanding mysteries about why our black hole is relatively quiet compared to others, and why the formation of new stars in our galaxy's core is lower than expected.
«Read the rest of this article»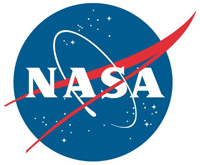 Huntsville, AL – Astronomers have caught a black hole hurling hot material into space at close to the speed of light. This flare-up was captured in a new movie from NASA's Chandra X-ray Observatory.
The black hole and its companion star make up a system called MAXI J1820+070, located in our Galaxy about 10,000 light years from Earth. The black hole in MAXI J1820+070 has a mass about eight times that of the Sun, identifying it as a so-called stellar-mass black hole, formed by the destruction of a massive star. (This is in contrast to supermassive black holes that contain millions or billions of times the Sun's mass.)
«Read the rest of this article»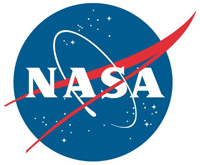 Pasadena, CA – NASA says black holes aren't stationary in space; in fact, they can be quite active in their movements. But because they are completely dark and can't be observed directly, they're not easy to study. Scientists have finally figured out the precise timing of a complicated dance between two enormous black holes, revealing hidden details about the physical characteristics of these mysterious cosmic objects.
The OJ 287 galaxy hosts one of the largest black holes ever found, with over 18 billion times the mass of our Sun. Orbiting this behemoth is another black hole with about 150 million times the Sun's mass.
«Read the rest of this article»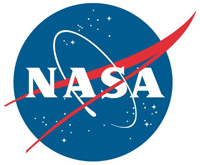 Greenbelt, MD – NASA's Wide Field Infrared Survey Telescope (WFIRST) will search for planets outside our solar system toward the center of our Milky Way galaxy, where most stars are. Studying the properties of exoplanet worlds will help us understand what planetary systems throughout the galaxy are like and how planets form and evolve.
Combining WFIRST's findings with results from NASA's Kepler and Transiting Exoplanet Survey Satellite (TESS) missions will complete the first planet census that is sensitive to a wide range of planet masses and orbits, bringing us a step closer to discovering habitable Earth-like worlds beyond our own.
«Read the rest of this article»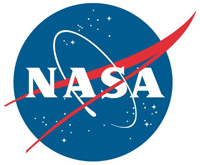 Greenbelt, MD – Using the unique capabilities of NASA's Hubble Space Telescope, a team of astronomers has discovered the most energetic outflows ever witnessed in the universe. They emanate from quasars and tear across interstellar space like tsunamis, wreaking havoc on the galaxies in which the quasars live.
Quasars are extremely remote celestial objects, emitting exceptionally large amounts of energy. Quasars contain supermassive black holes fueled by infalling matter that can shine 1,000 times brighter than their host galaxies of hundreds of billions of stars.
«Read the rest of this article»