Topic: Milky Way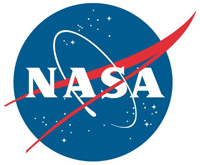 Greenbelt, MD – Only the two Voyager spacecraft have ever been there, and it took than more than 30 years of supersonic travel. It lies well past the orbit of Pluto, through the rocky Kuiper belt, and on for four times that distance. This realm, marked only by an invisible magnetic boundary, is where Sun-dominated space ends: the closest reaches of interstellar space.
In this stellar no-man's land, particles and light shed by our galaxy's 100 billion stars jostle with ancient remnants of the big bang. This mixture, the stuff between the stars, is known as the interstellar medium. Its contents record our solar system's distant past and may foretell hints of its future.
«Read the rest of this article»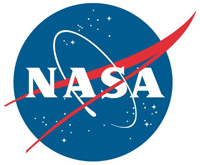 Pasadena, CA – NASA says Planets form from gas and dust particles swirling around baby stars in enormous spinning disks. But because this process takes millions of years, scientists can only learn about these disks by finding and studying a lot of different examples.
Through a project called Disk Detective, you can help. Anyone, regardless of background or prior knowledge, can assist scientists in figuring out the mysteries of planet formation. Disk Detective is an example of citizen science, a collaboration between professional scientists and members of the public.
«Read the rest of this article»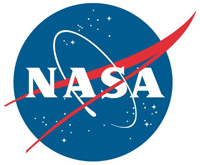 Pasadena, CA – With the help of citizen scientists, astronomers have discovered two highly unusual brown dwarfs, balls of gas that are not massive enough to power themselves the way stars do.
Participants in the NASA-funded Backyard Worlds: Planet 9 project helped lead scientists to these bizarre objects, using data from NASA's Near-Earth Object Wide-Field Infrared Survey Explorer (NEOWISE) satellite along with all-sky observations collected between 2009 and 2011 under its previous moniker, WISE. Backyard Worlds: Planet 9 is an example of "citizen science," a collaboration between professional scientists and members of the public.
«Read the rest of this article»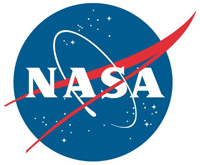 Greenbelt, MD – NASA is celebrating the Hubble Space Telescope's 30 years of unlocking the beauty and mystery of space by unveiling a stunning new portrait of a firestorm of starbirth in a neighboring galaxy.
In this Hubble portrait, the giant red nebula (NGC 2014) and its smaller blue neighbor (NGC 2020) are part of a vast star-forming region in the Large Magellanic Cloud, a satellite galaxy of the Milky Way, located 163,000 light-years away. The image is nicknamed the "Cosmic Reef," because it resembles an undersea world.
«Read the rest of this article»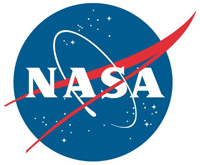 Washington, D.C. – In the vast garden of the universe, the heaviest black holes grew from seeds states NASA. Nourished by the gas and dust they consumed, or by merging with other dense objects, these seeds grew in size and heft to form the centers of galaxies, such as our own Milky Way.
But unlike in the realm of plants, the seeds of giant black holes must have been black holes, too. And no one has ever found these seeds – yet.
«Read the rest of this article»
NASA Jet Propulsion Laboratory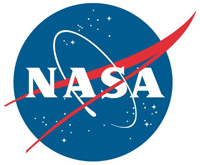 Pasadena, CA – The Cigar Galaxy (also known as M82) is famous for its extraordinary speed in making new stars, with stars being born 10 times faster than in the Milky Way. Now, data from the Stratospheric Observatory for Infrared Astronomy, or SOFIA, have been used to study this galaxy in greater detail, revealing how material that affects the evolution of galaxies may get into intergalactic space.
Researchers found, for the first time, that the galactic wind flowing from the center of the Cigar Galaxy (M82) is aligned along a magnetic field and transports a very large mass of gas and dust – the equivalent mass of 50 million to 60 million Suns.
«Read the rest of this article»
NASA Headquarters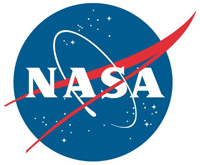 Washington, D.C. – NASA has selected a new space mission that will help astronomers understand both how our universe evolved and how common are the ingredients for life in our galaxy's planetary systems.
The Spectro-Photometer for the History of the Universe, Epoch of Reionization and Ices Explorer (SPHEREx) mission is a planned two-year mission funded at $242 million (not including launch costs) and targeted to launch in 2023.
«Read the rest of this article»
Written by Jeanette Kazmierczak
NASA's Goddard Space Flight Center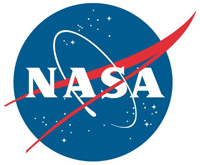 Greenbelt, MD – A new model is bringing scientists a step closer to understanding the kinds of light signals produced when two supermassive black holes, which are millions to billions of times the mass of the Sun, spiral toward a collision. For the first time, a new computer simulation that fully incorporates the physical effects of Einstein's general theory of relativity shows that gas in such systems will glow predominantly in ultraviolet and X-ray light.
Just about every galaxy the size of our own Milky Way or larger contains a monster black hole at its center. Observations show galaxy mergers occur frequently in the universe, but so far no one has seen a merger of these giant black holes.
«Read the rest of this article»
Space Telescope Science Institute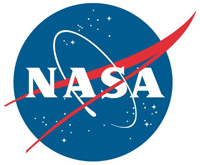 Baltimore, MD – Using the power and synergy of two space telescopes, NASA says astronomers have made the most precise measurement to date of the universe's expansion rate.
The results further fuel the mismatch between measurements for the expansion rate of the nearby universe, and those of the distant, primeval universe — before stars and galaxies even existed.
This so-called "tension" implies that there could be new physics underlying the foundations of the universe. Possibilities include the interaction strength of dark matter, dark energy being even more exotic than previously thought, or an unknown new particle in the tapestry of space.
«Read the rest of this article»
Written by Calla Cofield
NASA's Jet Propulsion Laboratory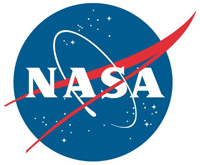 Pasadena, CA – Step outside on a clear night, and you can be sure of something our ancestors could only imagine: Every star you see likely plays host to at least one planet.
The worlds orbiting other stars are called "exoplanets," and they come in a wide variety of sizes, from gas giants larger than Jupiter to small, rocky planets about as big around as Earth or Mars. They can be hot enough to boil metal or locked in deep freeze. They can orbit their stars so tightly that a "year" lasts only a few days; they can orbit two suns at once. Some exoplanets are sunless rogues, wandering through the galaxy in permanent darkness.
«Read the rest of this article»