Topic: Mountain View CA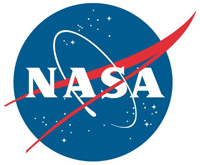 Mountain View, CA – As part of the Artemis program, NASA is preparing to test the integrated systems that will take crew on missions to the Moon, including a powerful new rocket that will launch crew and cargo to lunar orbit.
There are many critical moments in a rocket's journey from the ground to orbit, but perhaps none more so than the moment of ignition from the launch pad. When the Space Launch System, or SLS, rocket engines begin to roar – emitting fire, smoke, and shockwaves – it is critical the entire launch complex is designed to withstand the pressure.
«Read the rest of this article»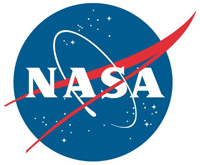 Mountain View, CA – Since astronomers confirmed the presence of planets beyond our solar system, called exoplanets, humanity has wondered how many could harbor life. Now, we're one step closer to finding an answer.
According to new research using data from NASA's retired planet-hunting mission, the Kepler space telescope, about half the stars similar in temperature to our Sun could have a rocky planet capable of supporting liquid water on its surface.
«Read the rest of this article»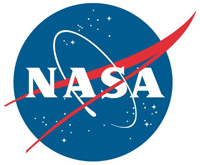 Mountain View, CA – A new era of human spaceflight is set to begin as American astronauts once again launch on an American rocket from American soil to the International Space Station as part of NASA's Commercial Crew Program – the first time since the retirement of the Space Shuttle Program in 2011.
Commercial crew partner SpaceX will carry humans to the space station, like a taxi or a rideshare service, shuttling people to their destination and home again.
«Read the rest of this article»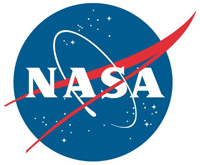 Mountain View, CA – If you've ever flown on a plane, you've probably been in a vehicle that NASA helped develop. Because before something can fly in the sky, it needs to "fly" on the ground – and for that you need a wind tunnel. Several of these often huge and essential facilities are found at NASA's Ames Research Center in California's Silicon Valley – including the biggest (two!) in the world.
A wind tunnel works by moving air past a stationary object, making it seem like the object is flying. The tunnel is essentially a giant tube with air flowing through it, usually moved along by fans.
«Read the rest of this article»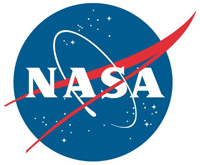 Mountain View, CA – NASA says that whenever you look through a substance, whether it's the water in a pool or a pane of old, rippled glass, the objects you see look distorted.
For centuries, astronomers have been mapping the sky through the distortions caused by our atmosphere, however, in recent years, they've developed techniques to counter these effects, clearing our view of the stars.
If we turn to look at the Earth instead of the skies, distorted visuals are a challenge too: Earth scientists who want to map the oceans or study underwater features struggle to see through the distortions caused by waves at the surface.
«Read the rest of this article»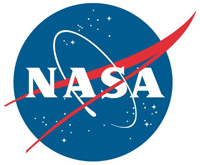 Mountain View, CA – NASA says that Moon dust is a formidable adversary – the grains are as fine as powder and as sharp as tiny shards of glass.
During the Apollo 17 mission to the Moon, the astronauts lamented how the dust found its way into everything, coating their spacesuits and jamming the shoulder joints, getting inside their lunar habitat and even causing symptoms of a temporary "lunar dust hay fever" in astronaut Harrison Schmitt. Those symptoms fortunately went away quickly – but the problem of Moon dust remains for future missions.
«Read the rest of this article»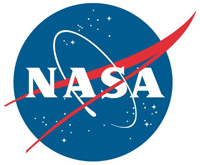 Mountain View, CA – The research project looked specifically at how long the growing season lasts in Yellowstone National Park, from snowmelt in spring to first snowfall in autumn, and the vegetation that covers the land in between.
The satellite data revealed that the season for vegetation growth has been getting longer, likely a result of climate change decreasing the severity of winters and warming average temperatures overall.
Studying national parks is helpful for this type of climate research, because human land use is restricted in these spaces.
«Read the rest of this article»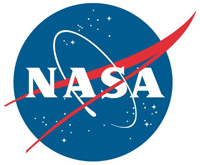 Cleveland, OH – An engineering model of the Volatiles Investigating Polar Exploration Rover, or VIPER, is tested in the Simulated Lunar Operations Laboratory at NASA's Glenn Research Center in Cleveland, Ohio.
About the size of a golf cart, VIPER is a mobile robot that will roam around the Moon's South Pole looking for water ice in the region and for the first time ever, actually sample the water ice at the same pole where the first woman and next man will land in 2024 under the Artemis program.
«Read the rest of this article»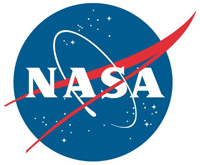 Mountain View, CA – NASA is working to safely integrate drones into low-altitude airspace. Ever wonder what the skies will look like in the next five to 10 years? Can you imagine stepping onto your balcony on a sunny day, seeing drones buzzing around?
They could be delivering food and goods to doorsteps, hovering around backyards for family fun or over highways for traffic monitoring. An estimated 700,000 unmanned aircraft systems, called UAS, but commonly referred to as drones, are expected to be roaming the sky by the year 2020.
«Read the rest of this article»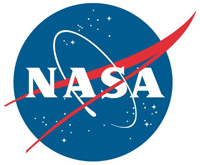 Mountain View, CA – Science fiction often imagines our future on Mars and other planets as run by machines, with metallic cities and flying cars rising above dunes of red sand. But the reality may be even stranger – and "greener."
Instead of habitats made of metal and glass, NASA is exploring technologies that could grow structures out of fungi to become our future homes in the stars, and perhaps lead to more sustainable ways of living on Earth as well.
«Read the rest of this article»