Topic: Myspace
Social network search term tops list for fifth straight year; Facebook top-visited Website for first year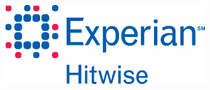 New York, NY – Experian® Hitwise®, a part of Experian Marketing Services, has analyzed the top 1,000 search terms for 2010(1) and Facebook was the top-searched term overall. This is the second year that the social networking Website has been the top search term overall, accounting for 2.11 percent of all searches.(1) Four variations of the term "facebook" were among the top 10 terms and accounted for 3.48 percent of searches overall.
The term "facebook login" moved up from the 9th spot in 2009 to the second spot in 2010. YouTube was the third most-searched term in 2010, followed by craigslist, myspace and facebook.com. Analysis of the search terms revealed that social networking–related terms dominated the results, accounting for 4.18 percent of the top 50 searches. «Read the rest of this article»
There's no more excuse for poor electronic etiquette! Whether you're sending an email, tweeting, or texting, this handbook has all the do's and don'ts.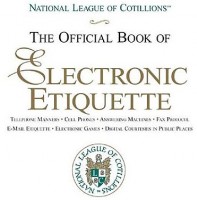 When is it inappropriate to use your cell phone in public? According to The Official Book of Electronic Etiquette, you should never place or receive a call, or allow the phone to ring or beep during a meal, meeting, religious service, wedding, or funeral. What is the proper etiquette for using your laptop in the office? This new reference advises against checking your e-mail, pulling up an Internet site, playing an electronic game, or working on a file unrelated to the purpose of the meeting.
If you have ever considered these questions, then The Official Book of Electronic Etiquette is perfect for you. «Read the rest of this article»

Clarksville, TN – On October 13th, 2010, around 10:26pm, officers responded to the Pembroke Place Subdivision about a  complaint of an unwanted guest. The complainant told officers that she discovered a 20 year old male, identified as Christopher Davis, hiding in her granddaughter's closet.
She said that her granddaughter is only 14 years old and had several hickies on her neck. Officers were told that Davis had ridden a bicycle from Nashville to the residence and possibly stayed there overnight. The grandmother detained Davis until Police arrived.
«Read the rest of this article»

Identity theft is on the rise again, but the editors of Consumer Reports Money Adviser say you don't need to sign up for expensive services offered by credit-reporting bureaus and other companies to keep your identity safe. Most of their products are unnecessary or ineffective, or they duplicate things you can do yourself—free.
CRMA's experts offer the following steps on how to protect yourself from identity theft:
«Read the rest of this article»

Z97.5's hosted its 2010 "Last Band Standing" at the Rivers & Spires Festival Friday & Saturday. Friday's winner was "Kris Bell". After Forgotten Fable took the stage at 5pm Saturday, they were announced as the day's winner. With both days winners announced they went "head to head" to get the crowd and the judge's final pick as 2010 "Last Band Standing".
Forgotten Fable was the last band scheduled to play for Saturday's semi-finals, they had the largest and most involved crowd their first time around, and also their first time playing in Clarksville. Forgotten Fable is sure to come back as the band was guaranteed a spot at The Warehouse. After Forgotten Fable played their first set of the evening and were announced the day's winners, they were immediately thrown into the finals.
«Read the rest of this article»
Just when I became complacent, when I thought I'd seen everything…along comes "Make a Baby," the newest and most appalling link to date on MySpace and other social websites. Yes. You read that right. "Make a Baby."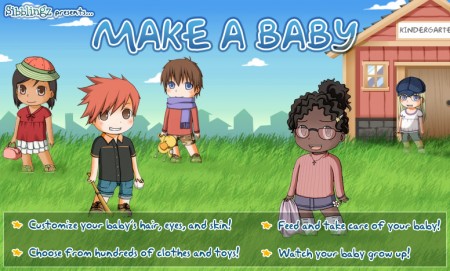 I was happily checking out new postings on a young relative's MySpace website when I stumbled upon this program, colorful centered on his page.  This application, though "not developed by MySpace," is accessed through and used onMySpace, which should make it not just a parental freak out but a serious MySpace concern. Look up "Make a Baby" in search mode and you'll find a blurb that says "Make babies [plural] with your friends. Clink the link below to start." The site is run by Sibblingz and the link is http://www.bebo.com/makeababy. It was created in November, 2007. «Read the rest of this article»
In the years since Al Gore invented the internet, it has since become much more than anyone ever expected. Those of us who remember AOL 2.0 (and still have floppy disks lying around somewhere) will fondly recall when the internet was simple. There weren't too many fancy graphics, internet smut took hours to download, and chat rooms were the place to be.
Now we have information at the push of a button in mere seconds. It seem strange the type of culture that the internet has produced. Patients are becoming the doctors with the help of self diagnostic tools and information readily available online, people who can't leave their homes are finally earning their college degrees via internet classes, and everyone can become an expert on anything they like with a few keywords typed into Google. «Read the rest of this article»

"Can I get a myspace account? All my friends have one."
It was only a matter of time before my grandchildren, girls ages 16 and 17, and a boy, 14, asked this question. "MySpace" has 67 million members posting photos, making mini-videos, browsing chat sites, posting poems or art, and connecting with friends.
My introduction to MySpace came through the MSNBC TV series on child predators who surf this highly popular site looking for vulnerable or curious teens. I watched the series with great interest, while asking the question "where were the parents when their teens were online?" "Did they ever check out where their kids are going online?" «Read the rest of this article»