Social network search term tops list for fifth straight year; Facebook top-visited Website for first year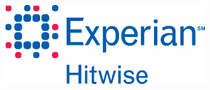 New York, NY – Experian® Hitwise®, a part of Experian Marketing Services, has analyzed the top 1,000 search terms for 2010(1) and Facebook was the top-searched term overall. This is the second year that the social networking Website has been the top search term overall, accounting for 2.11 percent of all searches.(1) Four variations of the term "facebook" were among the top 10 terms and accounted for 3.48 percent of searches overall.
The term "facebook login" moved up from the 9th spot in 2009 to the second spot in 2010. YouTube was the third most-searched term in 2010, followed by craigslist, myspace and facebook.com. Analysis of the search terms revealed that social networking–related terms dominated the results, accounting for 4.18 percent of the top 50 searches.
 
 

Top 10 most-searched terms

 

2009

2010

 

facebook

facebook

 

myspace

facebook login

 

craigslist

youtube

 

youtube

craigslist

 

yahoo mail

myspace

 

google

facebook.com

 

yahoo

ebay

 

ebay

yahoo

 

facebook login

 

myspace.com

mapquest

 

Source: Experian Hitwise

 
 
 
When combined, common search terms — e.g., facebook and facebook.com — for Facebook accounted for 3.48 percent of all searches in the U.S. among the top 50 terms, which represents a 207 percent increase versus 2009. YouTube terms accounted for 1.12 percent, representing a 106 percent increase versus 2009. Aol search terms accounted for 0.34 percent of searches in 2010, but grew 22 percent versus 2009. Google terms accounted for 0.63 percent, and Craigslist terms accounted for 0.62 percent.
New terms that entered into the top 50 search terms for 2010 included – netflix, verizon wireless, espn, chase, pogo, tagged, wells fargo, yellow pages, poptropica, games and hulu.
Top-visited Websites in 2010
Facebook was the top-visited Website for the first time and accounted for 8.93 percent of all U.S. visits between January and November 2010. Google.com ranked second with 7.19 percent of visits, followed by Yahoo! Mail (3.52 percent), Yahoo! (3.30 percent) and YouTube (2.65 percent).
 

Top 10 most-visited Websites

 

2009

2010

 
 

mail.yahoo.com

 

mail.yahoo.com

 
 
 

mail.live.com

 
 

search.yahoo.com

mail.live.com

 

search.yahoo.com

 
 

Note: Data is based on U.S. visits for January to November 2009 and 2010

 

Source: Experian Hitwise

 
 
 
 
The combination of Google properties accounted for 9.85 percent of all U.S. visits. Facebook properties accounted for 8.93 percent, and Yahoo! properties accounted for 8.12 percent. The top 10 Websites accounted for 33 percent of all U.S. visits between January and November 2010, an increase of 12 percent versus 2009.
Other top searches from various categories include:
Personality – top 5 people searches
Kim Kardashian
Oprah
Rush Limbaugh
Miley Cyrus
Glenn Beck
Movie Titles – top 5 searches from within Movies category:
Star Wars
Paranormal Activity 2
Avatar
Transformers 3
Harry Potter and the Deathly Hallows
Music – top 5 searched for artists/bands:
Lady Gaga
Justin Beiber
Eminem
Taylor Swift
Michael Jackson
Branded Destinations – top 5 search terms:
Disney World
Disneyland
Six Flags
Universal Studios Orlando 
Great Wolf Lodge
Top TV show searches from Television category
Dancing with the Stars
American Idol
Young and the Restless
The top generic search term was "hulu" within Television category
Sports – the top searched for athlete was Tiger Woods and the top sports team was the Dallas Cowboys from within the Sports category.
 
News and Media – the top searched for person was Bret Michaels followed by Tiger Woods and Sandra Bullock within the News and Media category in 2010.
 
Real Estate – the search terms "houses for rent" and "homes for rent", combined topped the combined searches for "houses for sale" and "homes for sale" in 2010 within the Real Estate category.
 
Realtor.com was the top search term overall for Real Estate category.
 
Employment – Indeed accounted for 2.47 percent of all searches in the U.S. among the top 50 terms for the Employment category in 2010 when combining common search terms — e.g., indeed and indeed.com.
About Experian Hitwise
Experian Hitwise is the leading online competitive intelligence service. Experian Hitwise gives marketers a competitive advantage by providing daily insights on how 25 million Internet users around the world interact with more than 1 million Websites. This external view helps companies grow and protect their businesses by identifying threats and opportunities as they develop. Experian Hitwise has more than 1,500 clients across numerous sectors, including financial services, media, travel and retail.
Experian Hitwise (FTS:EXPN), www.experianplc.com, operates in the United States, the United Kingdom, Australia, New Zealand, Hong Kong, Singapore, Canada and Brazil. More information about Experian Hitwise is available at www.hitwise.com.
For up-to-date analysis of online trends, please visit the Hitwise Research Blog at www.ilovedata.com and Hitwise Data Center at www.hitwise.com/datacenter.
About Experian Marketing Services
Experian Marketing Services delivers best-in-breed data, analytics and platforms into multiple regions around the globe. It is focused on helping marketers more effectively target and engage their best customers through email, digital advertising, customer data management, customer and competitive insight, data enrichment and list rental, modeling and analytics, and strategic consulting. Through these capabilities, Experian Marketing Services enables organizations to encourage brand advocacy, create measurable return on investment and significantly improve the lifetime value of their customers.
About Experian
Experian is the leading global information services company, providing data and analytical tools to clients in more than 90 countries. The company helps businesses to manage credit risk, prevent fraud, target marketing offers and automate decision making. Experian also helps individuals to check their credit report and credit score and protect against identity theft.
Experian plc is listed on the London Stock Exchange (EXPN) and is a constituent of the FTSE 100 index. Total revenue for the year ended March 31st, 2010, was $3.9 billion. Experian employs approximately 15,000 people in 40 countries and has its corporate headquarters in Dublin, Ireland, with operational headquarters in Nottingham, UK; Costa Mesa, California; and Sao Paulo, Brazil.
For more information, visit www.experianplc.com.
Experian and the Experian marks used herein are service marks or registered trademarks of Experian Information Solutions, Inc. Other product and company names mentioned herein are the property of their respective owners.
(1) Data is based on the top 1,000 unfiltered search terms and U.S. market share of visits for January to November 2010.