APSU Women's Basketball

Clarksville, TN – Austin Peay concludes the non-conference portion of its schedule when it meets UAB in a 2:00pm, Sunday contest at Bartow Arena.
The Lady Govs will be less than 48 hours removed from a four-day stay in Pittsburgh, PA where they dropped contests to Pittsburgh, Tuesday, and Duquesne, Thursday. In its 62-50 loss at Duquesne, Austin Peay had a first half to forget and a second half they would like to repeat as the season progresses.
The Lady Govs allowed Duquesne to score 41 points in the first half while its own offense struggled, making just eight field goals. However, the second half saw APSU produce an impressive defensive effort, holding the Dukes to 19 field goal attempts (eight made) and grabbing a 24-13 rebounding edge.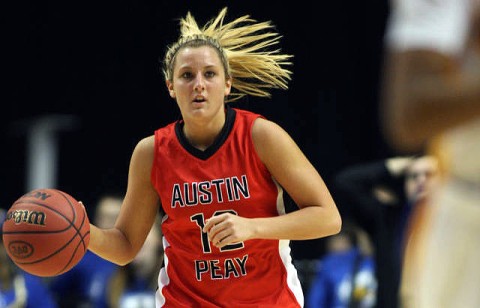 Junior Whitney Hanley led the Lady Govs with 16 points and four assists, but was 4-of-14 from the field. Junior Jasmine Rayner scored just eight points but grabbed a game-best 15 rebounds. Senior Brooke Faulkner came off the bench to add seven points and four rebounds.
UAB returns home following a three-game road trip which concluded, Wednesday, with an 82-73 loss at Missouri. The Blazers defense surrendered an uncharacteristic 54 percent shooting to the Tigers, including 69.2 percent in the first half. UAB roared back from a 17-point halftime deficit with 18 second-half field goals, but put Missouri at the free-throw line 19 times in the period, Missouri converting 15 of those tries.
Amber Jones led UAB with 21 points off the bench at Missouri. Jala Harris added 15 points and Amanda Peterson chipped in 11 points.
Harris leads UAB in scoring (15.5 ppg) and assists (2.9 apg) this season after leading the team in both categories last season as a freshman. Jones pushed  her season scoring average above 10 points per game, entering Sunday's contest with 10.8 points per game. The Blazers do not have a dominant rebounder, Meagan Brown leading the team with 5.9 rebounds per game.
Key Notables From Lady Govs at Duquesne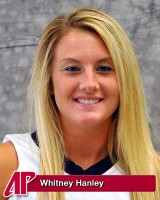 Whitney Hanley scored 11 second-half points to finish with a game-high 16 points. However, she needed 14 field-goal attempts and six free-throw attempts.
The Lady Govs post players (junior Jamine Rayner, sophomore Meghan Bussabarger, senior Dalila Thomas and junior Nikki Talley) combined to make just 6-of-25 (24 percent) of their field goals against Duquesne, combining to score 15 points.
Austin Peay was held below 30 percent field-goal shooting for the second consecutive game and ends its stay in Pittsburgh having made just 39-of-134 (29.1 percent) of its field goals.
After being out-rebounded by a 21-14 margin in the first half, Austin Peay posted a 24-13 edge in the second half to win the overall rebounding battle by a 38-34 margin.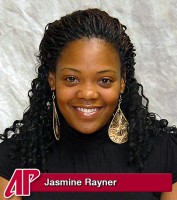 Junior Jasmine Rayner led the rebounding surge, nabbing 11 of her 15 total rebounds in the second half. She finished with nine offensive rebounds (seven in the 2nd half).
The 19 second-half field goal attempts by Duquesne was one shy of the fewest field-goal attempts in any half by an opponent. APSU held Eastern Kentucky to 18 field-goal attempts in the first half of their victory, December 19th.
Austin Peay fell to 1-3 when committing fewer turnovers than its opponent. The Lady Govs forced Duquesne into 25 miscues while committing 22 turnovers.
After seeing 13 shots blocked by Pittsburgh, the Lady Govs saw another six shots stopped by Duquesne.
Next Up: UT Martin
Austin Peay begins the final 12-game portion of its Ohio Valley Conference schedule with a 7:00pm, Thursday contest at UT Martin..
Next Carrie Daniels Show, January 5th
The Carrie Daniels Show returns with a 6:00pm, Wednesday, January 5th, show live from Edwards Steakhouse on Franklin Street in Clarksville.
Hosted by Brian Rives for the third consecutive season, the show will air live on WVRY 105.1 FM and be simulcast over the internet at www.LetsGoPeay.com.