Topic: NASA Johnson Space Center
NASA Headquarters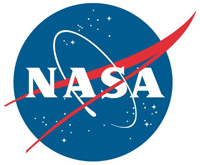 Washington, D.C. – For the first time in history, a commercially-built and operated American crew spacecraft and rocket, which launched from American soil, is on its way to the International Space Station. The SpaceX Crew Dragon spacecraft lifted off at 1:49am CST Saturday on the company's Falcon 9 rocket from Launch Complex 39A at NASA's Kennedy Space Center in Florida.
"Today's successful launch marks a new chapter in American excellence, getting us closer to once again flying American astronauts on American rockets from American soil," said NASA Administrator Jim Bridenstine.
«Read the rest of this article»
Written by Melissa Gaskill
International Space Station Program Office
NASA Johnson Space Center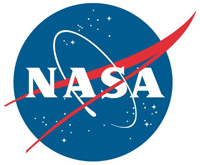 Houston, TX – Students from Connetquot High School in Bohemia, New York, used astronaut imagery of Earth to compare impact craters on Earth with those on other planets. The images were provided through the Expedition Earth and Beyond (EEAB) program, which connects students in grades 5 and higher with pictures taken by astronauts aboard the International Space Station.
"The images provide a hook for students to formulate questions, think about how to collect and analyze data, and then draw their own conclusions," says EEAB Director Paige Graff. "The whole idea is authentic science you can do in the classroom, to give students an experience based on their interests and motivation."
«Read the rest of this article»
Written by Steven Siceloff
NASA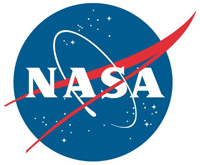 Washington, D.C. – NASA's Orion spacecraft is set to roll out of the Launch Abort System Facility (LASF) at NASA's Kennedy Space Center in Florida to its launch pad at nearby Cape Canaveral Air Force Station's Space Launch Complex 37 on Monday November 10th, in preparation for liftoff next month on its first space flight.
At 4:30pm EST, NASA Television will air a news briefing live from the LASF before Orion's move. Participating will be Robert Cabana, Kennedy Space Center director; Ellen Ochoa, Johnson Space Center director; Mark Geyer, Orion Program manager; and Mike Hawes, Lockheed Martin Space Systems Company director of Human Space Flight Programs.
«Read the rest of this article»
Written by Cheryl Pellerin
American Forces Press Service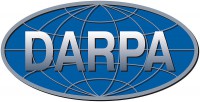 Washington, D.C. – One of the most-advanced humanoid robots ever built was introduced to the public yesterday in Waltham, MA.
The 6-foot 2-inches tall, 330-pound Atlas robot, built by Boston Dynamics, is funded by the Defense Advanced Research Projects Agency (DARPA) and it's designed to help humankind deal with future disasters.
«Read the rest of this article»