Topic: NASA's Earth Science Division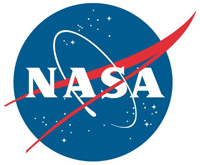 Washington, D.C. – A joint U.S.-European satellite built to monitor global sea levels lifted off on a SpaceX Falcon 9 rocket from Space Launch Complex 4E at Vandenberg Air Force Base in California Saturday at 9:17am PST (11:17am CT).
About the size of a small pickup truck, Sentinel-6 Michael Freilich will extend a nearly 30-year continuous dataset on sea level collected by an ongoing collaboration of U.S. and European satellites while enhancing weather forecasts and providing detailed information on large-scale ocean currents to support ship navigation near coastlines.
«Read the rest of this article»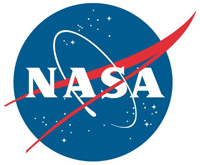 Washington, D.C. – NASA reports that Sentinel-6 Michael Freilich, the latest in a series of spacecraft designed to monitor our oceans, is scheduled to launch from Vandenberg Air Force Base in central California on Saturday, November 21st, 2020
The satellite will be followed in 2025 by its twin, Sentinel-6B. Together, the pair is tasked with extending our nearly 30-year-long record of global sea surface height measurements. Instruments aboard the satellites will also provide atmospheric data that will improve weather forecasts, climate models, and hurricane tracking.
«Read the rest of this article»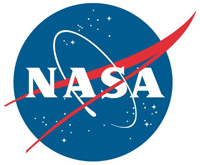 Washington, D.C. – NASA is targeting 11:17am CT (9:17am PT) Saturday, November 21st, 2020 for the launch of the Sentinel-6 Michael Freilich satellite, the first of two identical satellites to head into Earth orbit five years apart to continue sea level observations for at least the next decade.
Live launch coverage will begin at 10:45am ET (8:45am PT), on NASA Television and the agency's website, with prelaunch and science briefings the day before on November 20th.
«Read the rest of this article»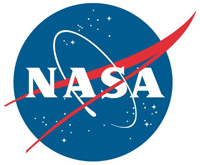 Hampton, VA – With schools nationwide returning to virtual learning due to the COVID-19 Coronavirus pandemic, the need to find quick and educational content is paramount. One NASA initiative looks to close the science-information gap.
"Teachers now more than ever need high-quality digital resources that are aligned to standards and engage students in critical skills like data analysis and interpretation," said Jessica Taylor, a physical scientist at NASA's Langley Research Center in Hampton, Virginia.
«Read the rest of this article»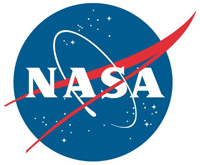 Pasadena, CA – When a satellite by the name of Sentinel-6 Michael Freilich launches this November, its primary focus will be to monitor sea level rise with extreme precision. But an instrument aboard the spacecraft will also provide atmospheric data that will improve weather forecasts, track hurricanes, and bolster climate models.
"Our fundamental goal with Sentinel-6 is to measure the oceans, but the more value we can add, the better," said Josh Willis, the mission's project scientist at NASA's Jet Propulsion Laboratory in Southern California. "It's not every day that we get to launch a satellite, so collecting more useful data about our oceans and atmosphere is a bonus."
«Read the rest of this article»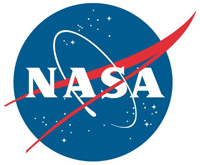 Pasadena, CA – NASA says Greenland has set a new record for ice loss in 2019, shedding the most mass from its giant ice sheet in any year since at least 1948.
The large loss – 532 billion tons -is a stark reversal of the more moderate rate of melt seen in the previous two years. And it exceeds Greenland's previous record of 464 billion tons, set in 2012. The record melt will likely raise average global sea level by 1.5 millimeters.
Using a hypothetical comparison, all the water combined would cover the entire state of California in more than 4 feet (1.2 meters) of water.
«Read the rest of this article»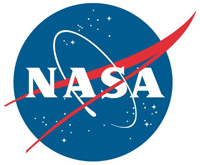 Pasadena, CA – The COVID-19 Coronavirus pandemic has touched most aspects of human life. In recent months, NASA has initiated research projects focused on how the human response to the pandemic has affected our environment, like how air quality has improved in the wake of reduced vehicular traffic in many places. But the tentacles of the pandemic extend well beyond that.
How have production disruptions affected agriculture and food supply? What about our ability to forecast water availability in coming months? How do changes in activity levels affect environmental conditions?
«Read the rest of this article»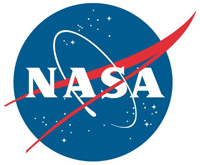 Pasadena, CA – Seven of the regions that dominate global ice mass losses are melting at an accelerated rate, a new study shows, and the quickened melt rate is depleting freshwater resources that millions of people depend on.
The impact of melting ice in Greenland and Antarctica on the world's oceans is well documented. But the largest contributors to sea level rise in the 20th century were melting ice caps and glaciers located in seven other regions: Alaska, the Canadian Arctic Archipelago, the Southern Andes, High Mountain Asia, the Russian Arctic, Iceland and the Norwegian archipelago Svalbard. The five Arctic regions accounted for the greatest share of ice loss.
«Read the rest of this article»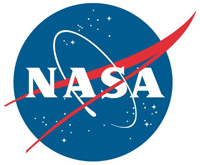 Pasadena, CA – According to NASA, during the exceptionally warm Arctic summer of 2019, Greenland lost 600 billion tons of ice – enough to raise global sea levels by nearly a tenth of an inch (2.2 millimeters) in just two months, a new study shows.
Led by scientists at NASA's Jet Propulsion Laboratory and the University of California, Irvine, the study also concludes that Antarctica continues to lose mass, particularly in the Amundsen Sea Embayment and the Antarctic Peninsula on the western part of the continent; however, those losses have been partially offset by gains from increased snowfall in the northeast.
«Read the rest of this article»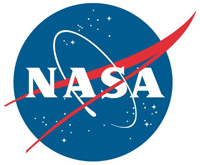 Pasadena, CA – The Greenland Ice Sheet is rapidly melting, having lost 3.8 trillion tons of ice between 1992 and 2018, a new study from NASA and the European Space Agency (ESA) finds. The study combined 26 independent satellite datasets to track global warming's effect on Greenland, one of the largest ice sheets on Earth, and the ice sheet melt's impact on rising sea levels.
The findings, which forecast an approximate 3 to 5 inches (70 to 130 millimeters) of global sea level rise by 2100, are in alignment with previous worst-case projections if the average rate of Greenland's ice loss continues.
«Read the rest of this article»