Topic: NASA's Hubble Space Telescope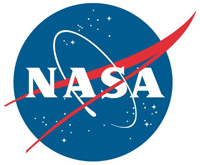 Washington, D.C. – NASA's Spitzer Space Telescope's mission has come to an end after more than 16 years studying the universe in infrared light, revealing new wonders in our solar system, our galaxy and beyond.
Mission engineers confirmed at about 2:30pm PT (4:30pm CT) Thursday the spacecraft was placed in safe mode, ceasing all science operations. After the decommissioning was confirmed, Spitzer Project Manager Joseph Hunt declared the mission had officially ended.
«Read the rest of this article»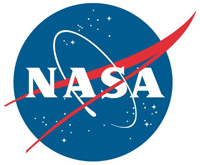 Washington, D.C. – NASA's Lucy mission team is seeing double after discovering that Eurybates, the asteroid the spacecraft has targeted for flyby in 2027, has a small satellite. This "bonus" science exploration opportunity for the project was discovered using images taken by the Hubble Space Telescope's Wide Field Camera 3 in September 2018, December 2019, and January 2020.
Launching in October 2021, Lucy will be the first space mission to study the Trojan asteroids, a population of small bodies orbiting the Sun "leading" and "trailing" Jupiter, at the same distance from the Sun as the gas giant.
«Read the rest of this article»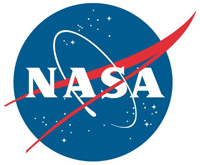 Greenbelt, MD – Astronomers and visualization specialists from NASA's Universe of Learning program have combined the visible, infrared and X-ray vision of NASA's Great Observatories to create a three-dimensional representation of the dynamic Crab Nebula, the tattered remains of an exploded star.
The multiwavelength computer graphics visualization is based on images from the NASA Chandra X-ray Observatory, the NASA Hubble Space Telescope and the NASA Spitzer Space Telescope.
«Read the rest of this article»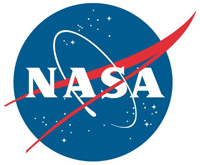 Pasadena, CA – Using NASA's Hubble Space Telescope and a new observing technique, astronomers have found that dark matter forms much smaller clumps than previously known. This result confirms one of the fundamental predictions of the widely accepted "cold dark matter" theory.
All galaxies, according to this theory, form and are embedded within clouds of dark matter. Dark matter itself consists of slow-moving, or "cold," particles that come together to form structures ranging from hundreds of thousands of times the mass of the Milky Way galaxy to clumps no more massive than the heft of a commercial airplane. (In this context, "cold" refers to the particles' speed.)
«Read the rest of this article»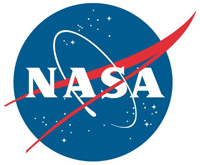 Greenbelt, MD – New data from NASA's Hubble Space Telescope have provided the first clues to the chemistry of two of these super-puffy planets, which are located in the Kepler 51 system. This exoplanet system, which actually boasts three super-puffs orbiting a young Sun-like star, was discovered by NASA's Kepler space telescope in 2012.
However, it wasn't until 2014 when the low densities of these planets were determined, to the surprise of many.
The recent Hubble observations allowed a team of astronomers to refine the mass and size estimates for these worlds — independently confirming their "puffy" nature.
«Read the rest of this article»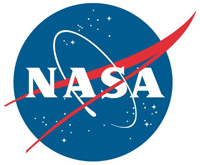 Washington, D.C. – In 2019, NASA celebrated the 50th anniversary of the agency's Apollo 11 Moon landing, the most historic moment in space exploration, while also making significant progress toward putting the first woman and next man on the Moon by 2024 under the Artemis program.
Through America's Moon to Mars exploration approach, Artemis gained bipartisan support this year among members of Congress, the U.S aerospace industry, as well as with international partners, including Canada, Australia, and Japan, and member states of the European Space Agency.
«Read the rest of this article»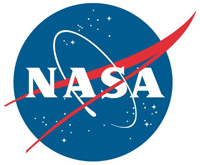 Pasadena, CA – This image from NASA's Spitzer Space Telescope shows the Perseus Molecular Cloud, a massive collection of gas and dust that stretches over 500 light-years across. Home to an abundance of young stars, it has drawn the attention of astronomers for decades.
Spitzer's Multiband Imaging Photometer (MIPS) instrument took this image during Spitzer's "cold mission," which ran from the spacecraft's launch in 2003 until 2009, when the space telescope exhausted its supply of liquid helium coolant. (This marked the beginning of Spitzer's "warm mission.")
«Read the rest of this article»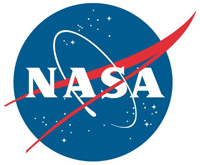 Greenbelt, MD – Could the same computer algorithms that teach autonomous cars to drive safely help identify nearby asteroids or discover life in the universe? NASA scientists are trying to figure that out by partnering with pioneers in artificial intelligence (AI) — companies such as Intel, IBM and Google — to apply advanced computer algorithms to problems in space science.
Machine learning is a type of AI. It describes the most widely used algorithms and other tools that allow computers to learn from data in order to make predictions and categorize objects much faster and more accurately than a human being can.
«Read the rest of this article»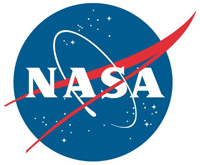 Greenbelt, MD – NASA says a black hole is an astronomical object with a gravitational pull so strong that nothing, not even light, can escape it. A black hole's "surface," called its event horizon, defines the boundary where the velocity needed to escape exceeds the speed of light, which is the speed limit of the cosmos. Matter and radiation fall in, but they can't get out.
Two main classes of black holes have been extensively observed. Stellar-mass black holes with three to dozens of times the Sun's mass are spread throughout our Milky Way galaxy, while supermassive monsters weighing 100,000 to billions of solar masses are found in the centers of most big galaxies, ours included.
«Read the rest of this article»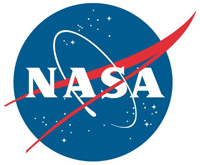 Mountain View, CA – Galaxies contain millions of stars, and they grow by pulling in gas to make even more. How gases ebb and flow between galaxies and their surroundings is an essential question that NASA's supercomputers are helping to answer.
Galaxies are constantly pulling in new gas that forms new generations of stars. As these stars evolve and eventually die, they often explode as supernovae – ejecting gas filled with new chemical elements back into intergalactic space. In this way, the gases between galaxies serve as a reservoir of recycled material that's available to create new stars.
«Read the rest of this article»