Topic: NASA's Hubble Space Telescope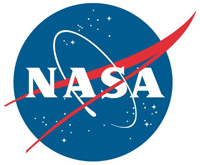 Pasadena, CA – NASA reports that for the first time, a wayward comet-like object has been spotted near the family of ancient asteroids.
After traveling several billion miles toward the Sun, a wayward young comet-like object orbiting among the giant planets has found a temporary parking place along the way. The object has settled near a family of captured ancient asteroids, called Trojans, that are orbiting the Sun alongside Jupiter. This is the first time a comet-like object has been spotted near the Trojan population.
«Read the rest of this article»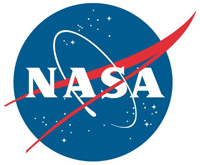 Greenbelt, MD – Astronomers found something they weren't expecting at the heart of the globular cluster NGC 6397: a concentration of smaller black holes lurking there instead of one massive black hole.
Globular clusters are extremely dense stellar systems, which host stars that are closely packed together. These systems are also typically very old — the globular cluster at the focus of this study, NGC 6397, is almost as old as the universe itself. This cluster resides 7,800 light-years away, making it one of the closest globular clusters to Earth. Due to its very dense nucleus, it is known as a core-collapsed cluster.
«Read the rest of this article»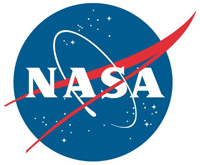 Washington, D.C. – NASA says the mystery surrounding the whereabouts of a supermassive black hole has deepened.
Despite searching with NASA's Chandra X-ray Observatory and Hubble Space Telescope, astronomers have no evidence that a distant black hole estimated to weigh between 3 billion and 100 billion times the mass of the Sun is anywhere to be found.
This missing black hole should be in the enormous galaxy in the center of the galaxy cluster Abell 2261, which is located about 2.7 billion light years from Earth.
«Read the rest of this article»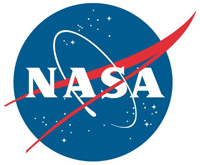 Greenbelt, MD – A planet in an unlikely orbit around a double star 336 light-years away may offer a clue to a mystery much closer to home: a hypothesized, distant body in our solar system dubbed "Planet Nine."
This is the first time that astronomers have been able to measure the motion of a massive Jupiter-like planet that is orbiting very far away from its host stars and visible debris disk. This disk is similar to our Kuiper Belt of small, icy bodies beyond Neptune.
«Read the rest of this article»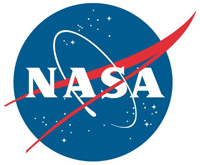 Greenbelt, MD – Astronomers have caught a rare look at a rapidly fading shroud of gas around an aging star. Archival data from NASA's Hubble Space Telescope reveal that the nebula Hen 3-1357, nicknamed the Stingray nebula, has faded precipitously over just the past two decades. Witnessing such a swift rate of change in a planetary nebula is exceeding rare, say researchers.
Images captured by Hubble in 2016, when compared to Hubble images taken in 1996, show a nebula that has drastically dimmed in brightness and changed shape.
«Read the rest of this article»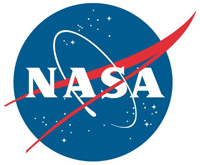 Greenbelt, MD – In 2018 an international team of researchers using the NASA/ESA Hubble Space Telescope and several other observatories uncovered, for the first time, a galaxy in our cosmic neighborhood that is missing most of its dark matter.
This discovery of the galaxy NGC 1052-DF2 was a surprise to astronomers, as it was understood that dark matter is a key constituent in current models of galaxy formation and evolution.
«Read the rest of this article»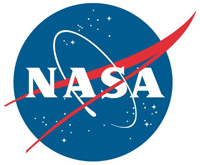 Washington, D.C. – A black hole is an astronomical object with a gravitational pull so strong that nothing, not even light, can escape it. A black hole's "surface," called its event horizon, defines the boundary where the velocity needed to escape exceeds the speed of light, which is the speed limit of the cosmos. Matter and radiation fall in, but they can't get out.
Two main classes of black holes have been extensively observed. Stellar-mass black holes with three to dozens of times the Sun's mass are spread throughout our Milky Way galaxy, while supermassive monsters weighing 100,000 to billions of solar masses are found in the centers of most big galaxies, ours included.
«Read the rest of this article»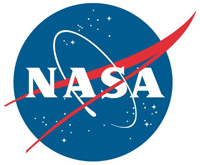 Pasadena, CA – Plumes of water vapor that may be venting into space from Jupiter's moon Europa could come from within the icy crust itself, according to new research. A model outlines a process for brine, or salt-enriched water, moving around within the moon's shell and eventually forming pockets of water – even more concentrated with salt – that could erupt.
Europa scientists have considered the possible plumes on Europa a promising way to investigate the habitability of Jupiter's icy moon, especially since they offer the opportunity to be directly sampled by spacecraft flying through them.
«Read the rest of this article»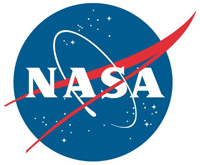 Greenbelt, MD – NASA reports that Astronomers have discovered that there may be a missing ingredient in our cosmic recipe of how dark matter behaves.
They have uncovered a discrepancy between the theoretical models of how dark matter should be distributed in galaxy clusters, and observations of dark matter's grip on clusters.
Dark matter does not emit, absorb, or reflect light. Its presence is only known through its gravitational pull on visible matter in space. Therefore, dark matter remains as elusive as Alice in Wonderland's Cheshire Cat – where you only see its grin (in the form of gravity) but not the animal itself.
«Read the rest of this article»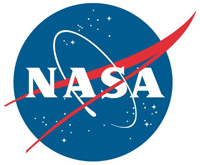 Greenbelt, MD – NASA Hubble Space Telescope images of comet NEOWISE, taken on August 8th, 2020, zero in on the visitor's coma, the gossamer shell of gas and dust that surrounds its nucleus as it is heated by the Sun. This is the first time Hubble has photographed a comet of this brightness at such resolution after this close of a pass by the Sun.
The comet photos were taken after NEOWISE skimmed closest to the Sun on July 3rd, 2020, at a distance of 27 million miles (43 million kilometers). Other comets often break apart due to thermal and gravitational stresses at such close encounters, but Hubble's view shows that apparently NEOWISE's solid nucleus stayed intact.
«Read the rest of this article»