Topic: NASA's ICESat-2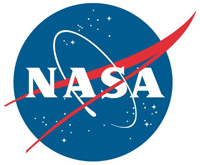 Greenbelt, MD – To investigate humans' impact on freshwater resources, scientists have now conducted the first global accounting of fluctuating water levels in Earth's lakes and reservoirs – including ones previously too small to measure from space.
The research, published March 3rd in the journal Nature, relied on NASA's Ice, Cloud, and land Elevation Satellite 2 (ICESat-2), launched in September 2018.
«Read the rest of this article»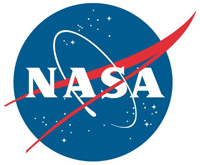 Pasadena, CA – NASA says that when an ice cube is exposed to a heat source, like warm water or air, it melts. So, it's no surprise that a warming climate is causing our glaciers and ice sheets to melt. However, predicting just how much the glaciers and ice sheets will melt and how quickly – key components of sea level rise – is not nearly as straightforward.
Glaciers and ice sheets are far more complex structures than ice cubes. They form when snow accumulates and is compressed into ice by new snow over many years.
«Read the rest of this article»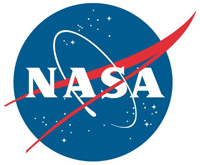 Greenbelt, MD – Using the most advanced Earth-observing laser instrument NASA has ever flown in space, scientists have made precise, detailed measurements of how the elevation of the Greenland and Antarctic ice sheets have changed over 16 years.
The results provide insights into how the polar ice sheets are changing, demonstrating definitively that small gains of ice in East Antarctica are dwarfed by massive losses in West Antarctica.
«Read the rest of this article»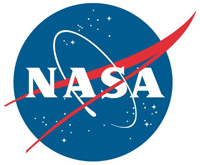 Greenbelt, MD – For eleven years from 2009 through 2019, the planes of NASA's Operation IceBridge flew above the Arctic, Antarctic and Alaska, gathering data on the height, depth, thickness, flow and change of sea ice, glaciers and ice sheets.
Designed to collect data during the years between NASA's two Ice, Cloud, and land Elevation Satellites, ICESat and ICESat-2, IceBridge made its final polar flight in November 2019, one year after ICESat-2's successful launch.
As the team and planes move on to their next assignments, the scientists and engineers reflected on a decade of IceBridge's most significant accomplishments.
«Read the rest of this article»
NASA Headquarters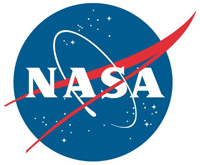 Washington, D.C. – Next month, NASA will launch into space the most advanced laser instrument of its kind, beginning a mission to measure – in unprecedented detail – changes in the heights of Earth's polar ice.
NASA's Ice, Cloud and land Elevation Satellite-2 (ICESat-2) will measure the average annual elevation change of land ice covering Greenland and Antarctica to within the width of a pencil, capturing 60,000 measurements every second.
«Read the rest of this article»
Written by Patrick Lynch
NASA's Earth Science News Team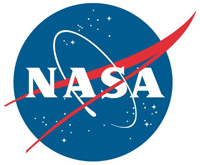 Washington, D.C. – In 2018, NASA will intensify its focus on one of the most critical but remote parts of our changing planet with the launch of two new satellite missions and an array of airborne campaigns.
The space agency is launching these missions at a time when decades of observations from the ground, air, and space have revealed signs of change in Earth's ice sheets, sea ice, glaciers, snow cover and permafrost. Collectively, scientists call these frozen regions of our planet the "cryosphere."
«Read the rest of this article»
Written by Lacey Young
NASA's Goddard Space Flight Center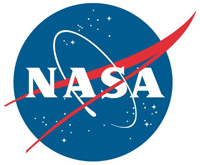 Greenbelt, MD – Life. It's the one thing that, so far, makes Earth unique among the thousands of other planets we've discovered. Since the fall of 1997, NASA satellites have continuously and globally observed all plant life at the surface of the land and ocean.
During the week of November 13th-17th, NASA is sharing stories and videos about how this view of life from space is furthering knowledge of our home planet and the search for life on other worlds.
«Read the rest of this article»
Written by Darryl Waller
NASA Ames Research Center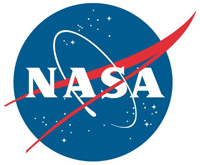 Moffett Field, CA – NASA has delivered an unmanned aircraft system (UAS) to the University of Kansas in Lawrence for student training and development of a radar system for analyzing glaciers in Greenland associated with sea-level rise around the globe.
The UAS, named Viking-400, will allow students and faculty in the university's Department of Aeronautical Engineering to gain hands-on experience with a production air vehicle to complement the school's curriculum. . It will also facilitate the integration of radar instrument onto the aircraft. Students also will generate 3-D models of the aircraft that NASA will use for engineering and analysis.
«Read the rest of this article»
Written by Patrick Lynch
NASA's Earth Science News Team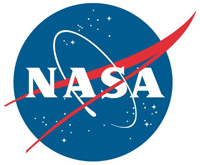 Pasadena, CA – The new finding that the eventual loss of a major section of West Antarctica's ice sheet "appears unstoppable" was not completely unexpected by scientists who study this area.
The study, led by glaciologist Eric Rignot at NASA's Jet Propulsion Laboratory, Pasadena, California, and the University of California, Irvine, follows decades of research and theory suggesting the West Antarctic Ice Sheet is inherently vulnerable to change.
«Read the rest of this article»
Written by Alan Brown
NASA Dryden Flight Research Center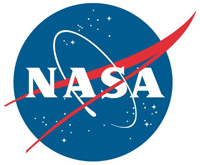 Edwards, CA – NASA's DC-8 airborne science laboratory has completed its 2011 Operation IceBridge science flights over Antarctica, and arrived home at its base in Palmdale, CA, November 22nd.
The IceBridge flight and science team flew a record 24 science flights during the six-week campaign, recording data from a suite of sophisticated instruments on the thickness and depth of Antarctic ice sheets and glacial movement.
The aircraft departed its deployment base at Punta Arenas, Chile, Tuesday morning November 22nd and after a refueling stop in Santiago, Chile, set course for Los Angeles International Airport for customs clearance. The flying lab continued on to the Dryden Aircraft Operations Facility in Palmdale, arriving about 8:30pm that evening after almost 15 hours in the air.
«Read the rest of this article»