Topic: NASA's Lunar Crater Radio Telescope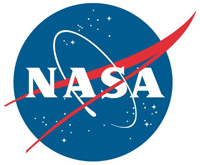 Pasadena, CA – After years of development, the Lunar Crater Radio Telescope (LCRT) project has been awarded $500,000 to support additional work as it enters Phase II of NASA's Innovative Advanced Concepts (NIAC) program. While not yet a NASA mission, the LCRT describes a mission concept that could transform humanity's view of the cosmos.
The LCRT's primary objective would be to measure the long-wavelength radio waves generated by the cosmic Dark Ages – a period that lasted for a few hundred million years after the Big Bang, but before the first stars blinked into existence.
«Read the rest of this article»