Topic: NASA's Mars Odyssey Orbiter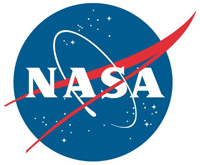 Pasadena, CA – NASA's 2001 Mars Odyssey spacecraft launched 20 years ago on April 7th, 2021 making it the oldest spacecraft still working at the Red Planet.
The orbiter, which takes its name from Arthur C. Clarke's classic sci-fi novel "2001: A Space Odyssey" (Clarke blessed its use before launch), was sent to map the composition of the Martian surface, providing a window to the past so scientists could piece together how the planet evolved.
«Read the rest of this article»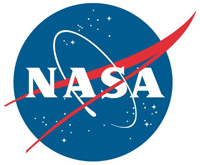 Washington, D.C. – NASA's Mars 2020 Perseverance rover performed its first drive on Mars on March 4th, covering 21.3 feet (6.5 meters) across the Martian landscape.
The drive served as a mobility test that marks just one of many milestones as team members check out and calibrate every system, subsystem, and instrument on Perseverance. Once the rover begins pursuing its science goals, regular commutes extending 656 feet (200 meters) or more are expected.
«Read the rest of this article»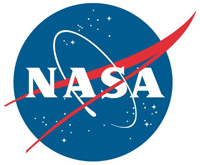 Pasadena, CA – So you want to build a Mars base. Where to start? Like any human settlement, it would be best located near accessible water. Not only will water be crucial for life-support supplies, it will be used for everything from agriculture to producing the rocket propellant astronauts will need to return to Earth.
Schlepping all that water to Mars would be costly and risky. That's why NASA has engaged scientists and engineers since 2015 to identify deposits of Martian water ice that could be within reach of astronauts on the planet's surface.
«Read the rest of this article»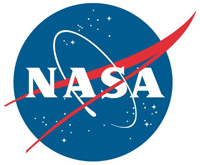 Pasadena, CA – Three new views of the Martian moon Phobos have been captured by NASA's Odyssey orbiter. Taken this past winter and this spring, they capture the moon as it drifts into and out of Mars' shadow.
The orbiter's infrared camera, the Thermal Emission Imaging System (THEMIS), has been used to measure temperature variations across the surface of Phobos that provide insight into the composition and physical properties of the moon. Further study could help settle a debate over whether Phobos, which is about 16 miles (25 kilometers) across, is a captured asteroid or an ancient chunk of Mars that was blasted off the surface by an impact.
«Read the rest of this article»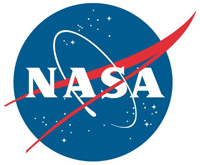 Pasadena, CA – NASA has big plans for returning astronauts to the Moon in 2024, a stepping stone on the path to sending humans to Mars. But where should the first people on the Red Planet land?
A new paper published in Geophysical Research Letters will help by providing a map of water ice believed to be as little as an inch (2.5 centimeters) below the surface.
Water ice will be a key consideration for any potential landing site. With little room to spare aboard a spacecraft, any human missions to Mars will have to harvest what's already available for drinking water and making rocket fuel.
«Read the rest of this article»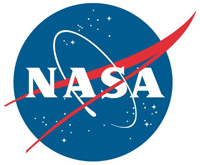 Pasadena, CA – The daily chatter between antennas here on Earth and those on NASA spacecraft at Mars is about to get much quieter for a few weeks.
That's because Mars and Earth will be on opposite sides of the Sun, a period known as Mars solar conjunction. The Sun expels hot, ionized gas from its corona, which extends far into space. During solar conjunction, this gas can interfere with radio signals when engineers try to communicate with spacecraft at Mars, corrupting commands and resulting in unexpected behavior from our deep space explorers.
«Read the rest of this article»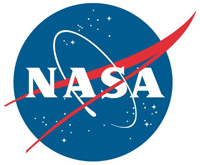 Pasadena, CA – NASA's Mars Reconnaissance Orbiter completed 60,000 loops around the Red Planet at 10:39am PDT (12:39 pm CDT) on Wednesday morning, May 15th, 2019. On average, MRO takes 112 minutes to circle Mars, whipping around at about 2 miles per second (3.4 kilometers per second).
Since entering orbit on March 10th, 2006, the spacecraft has been collecting daily science about the planet's surface and atmosphere, including detailed views with its High Resolution Imaging Science Experiment camera (HiRISE). HiRISE is powerful enough to see surface features the size of a dining room table from 186 miles (300 kilometers) above the surface.
«Read the rest of this article»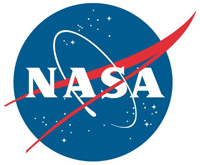 Pasadena, CA – NASA's Mars Odyssey orbiter has captured Mar's moon Phobos during a full moon phase for the first time. Each color in this new image represents a temperature range detected by Odyssey's infrared camera, which has been studying the Martian moon since September of 2017.
Looking like a rainbow-colored jawbreaker, these latest observations could help scientists understand what materials make up Phobos, the larger of Mars' two moons.
«Read the rest of this article»
NASA Jet Propulsion Laboratory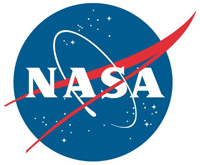 Pasadena, CA – NASA's InSight has sent signals to Earth indicating that its solar panels are open and collecting sunlight on the Martian surface. NASA's Mars Odyssey orbiter relayed the signals, which were received on Earth at about 5:30pm PST (7:30pm CST). Solar array deployment ensures the spacecraft can recharge its batteries each day. Odyssey also relayed a pair of images showing InSight's landing site.
"The InSight team can rest a little easier tonight now that we know the spacecraft solar arrays are deployed and recharging the batteries," said Tom Hoffman, InSight's project manager at NASA's Jet Propulsion Laboratory in Pasadena, California, which leads the mission.
«Read the rest of this article»
NASA Headquarters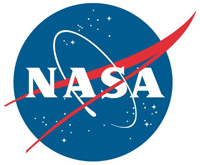 Washington, D.C. – Mars has just received its newest robotic resident. NASA's Interior Exploration using Seismic Investigations, Geodesy and Heat Transport (InSight) lander successfully touched down on the Red Planet after an almost seven-month, 300-million-mile (458-million-kilometer) journey from Earth.
InSight's two-year mission will be to study the deep interior of Mars to learn how all celestial bodies with rocky surfaces, including Earth and the Moon, formed.
«Read the rest of this article»