Topic: NASA's Near-Earth Object Program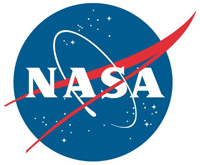 Pasadena, CA – A small near-Earth asteroid (or NEA) will briefly visit Earth's neighborhood on Thursday, September 24th, 2020 zooming past at a distance of about 13,000 miles (22,000 kilometers) above our planet's surface. The asteroid will make its close approach below the ring of geostationary satellites orbiting about 22,000 miles (36,000 kilometers) away from Earth.
Based on its brightness, scientists estimate that 2020 SW is roughly 15 to 30 feet (5 to 10 meters) wide – or about the size of a small school bus.
«Read the rest of this article»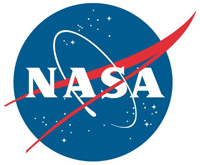 Pasadena, CA – Near Earth Asteroids, or NEAs, pass by our home planet all the time. But an SUV-size asteroid set the record this past weekend for coming closer to Earth than any other known NEA: It passed 1,830 miles (2,950 kilometers) above the southern Indian Ocean on Sunday, August 15th at 11:08pm CT (Saturday, August 15th at 9:08pm PDT).
At roughly 10 to 20 feet (3 to 6 meters) across, asteroid 2020 QG is very small by asteroid standards: If it had actually been on an impact trajectory, it would likely have become a fireball as it broke up in Earth's atmosphere, which happens several times a year.
«Read the rest of this article»
NASA Headquarters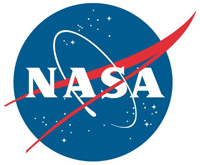 Washington, D.C. – 1. Why Asteroids Impact Earth: Why do asteroids and meteoroids collide with Earth?
NASA says these objects orbit the Sun just like the planets, as they have been doing for billions of years, but small effects such as gravitational nudges from the planets can jostle the orbits, making them gradually shift over million-year timescales or abruptly reposition if there is a close planetary encounter.
«Read the rest of this article»
NASA Jet Propulsion Laboratory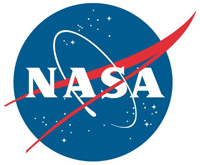 Pasadena, CA – The December 2018 close approach by the large, near-Earth asteroid 2003 SD220 has provided astronomers an outstanding opportunity to obtain detailed radar images of the surface and shape of the object and to improve the understanding of its orbit.
The asteroid will fly safely past Earth on Saturday, December 22nd, 2018 at a distance of about 1.8 million miles (2.9 million kilometers). This will be the asteroid's closest approach in more than 400 years and the closest until 2070, when the asteroid will safely approach Earth slightly closer.
«Read the rest of this article»
NASA's Jet Propulsion Laboratory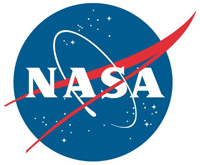 Pasadena, CA – NASA's Center for Near-Earth Object Studies enters Third Decade.
On March 11th, 1998, asteroid astronomers around the world received an ominous message: new observational data on the recently discovered asteroid 1997 XF11 suggested there was a chance that the half-mile-wide (nearly one kilometer) object could hit Earth in 2028.
The message came from the Minor Planet Center, in Cambridge, Massachusetts, the worldwide repository for such observations and initial determination of asteroid orbits. And although it was intended to alert only the very small astronomical community that hunts and tracks asteroids to call for more observations, the news spread quickly.
«Read the rest of this article»
NASA's Jet Propulsion Laboratory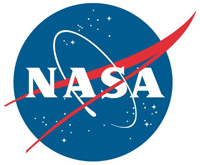 Pasadena, CA – New observations by three of the world's largest radio telescopes have revealed that an asteroid discovered last year is actually two objects, each about 3,000 feet (900 meters) in size, orbiting each other.
Near-Earth asteroid 2017 YE5 was discovered with observations provided by the Morocco Oukaimeden Sky Survey on December 21st, 2017, but no details about the asteroid's physical properties were known until the end of June. This is only the fourth "equal mass" binary near-Earth asteroid ever detected, consisting of two objects nearly identical in size, orbiting each other. The new observations provide the most detailed images ever obtained of this type of binary asteroid.
«Read the rest of this article»
NASA Headquarters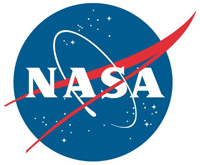 Washington, D.C. – A boulder-sized asteroid designated 2018 LA was discovered Saturday morning, June 2nd, 2018 and was determined to be on a collision course with Earth, with impact just hours away.
Because it was very faint, the asteroid was estimated to be only about 6 feet (2 meters) across, which is small enough that it was expected to safely disintegrate in Earth's atmosphere. Saturday's asteroid was first discovered by the NASA-funded Catalina Sky Survey, located near Tucson and operated by the University of Arizona.
«Read the rest of this article»
NASA's Jet Propulsion Laboratory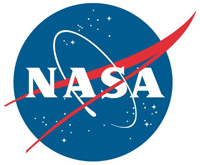 Pasadena, CA – Asteroid 2002 AJ129 will make a close approach to Earth on February 4th, 2018 at 1:30pm PST (3:30pm CST / 21:30 UTC). At the time of closest approach, the asteroid will be no closer than 10 times the distance between Earth and the Moon (about 2.6 million miles, or 4.2 million kilometers).
2002 AJ129 is an intermediate-sized near-Earth asteroid, somewhere between 0.3 miles (0.5 kilometers) and 0.75 miles (1.2 kilometers) across. It was discovered on January 15th, 2002, by the former NASA-sponsored Near Earth Asteroid Tracking project at the Maui Space Surveillance Site on Haleakala, Hawaii.
«Read the rest of this article»
Written by Dwayne Brown / Laurie Cantillo
NASA Headquarters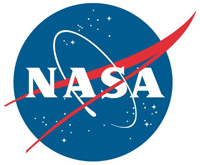 Washington, D.C. – Astronomers recently scrambled to observe an intriguing asteroid that zipped through the solar system on a steep trajectory from interstellar space-the first confirmed object from another star.
Now, new data reveal the interstellar interloper to be a rocky, cigar-shaped object with a somewhat reddish hue. The asteroid, named 'Oumuamua by its discoverers, is up to one-quarter mile (400 meters) long and highly-elongated-perhaps 10 times as long as it is wide. That aspect ratio is greater than that of any asteroid or comet observed in our solar system to date.
«Read the rest of this article»
Written by DC Agle
NASA's Jet Propulsion Laboratory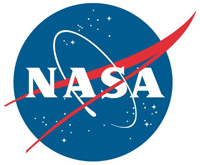 Pasadena, CA – A small, recently discovered asteroid — or perhaps a comet — appears to have originated from outside the solar system, coming from somewhere else in our galaxy. If so, it would be the first "interstellar object" to be observed and confirmed by astronomers.
This unusual object – for now designated A/2017 U1 – is less than a quarter-mile (400 meters) in diameter and is moving remarkably fast. Astronomers are urgently working to point telescopes around the world and in space at this notable object. Once these data are obtained and analyzed, astronomers may know more about the origin and possibly composition of the object.
«Read the rest of this article»