Topic: NASA's Planetary Defense Coordination Office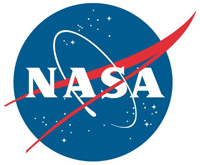 Pasadena, CA – The near-Earth object was thought to pose a slight risk of impacting Earth in 2068, but now radar observations have ruled that out.
After its discovery in 2004, asteroid 99942 Apophis had been identified as one of the most hazardous asteroids that could impact Earth. But that impact assessment changed as astronomers tracked Apophis and its orbit became better determined.
«Read the rest of this article»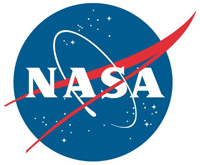 Pasadena, CA – The largest asteroid predicted to pass by our planet in 2021 will be at its closest on March 21st, providing astronomers a rare opportunity to get a good look at a rocky relic that formed at the dawn of our solar system.
Called 2001 FO32, the near-Earth asteroid will make its closest approach at a distance of about 1.25 million miles (2 million kilometers) – or 5 1/4 times the distance from Earth to the Moon. There is no threat of a collision with our planet now or for centuries to come.
«Read the rest of this article»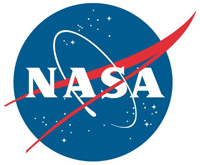 Pasadena, CA – When you look up at the night sky, how do you know whether the specks of light that you see are bright and far away, or relatively faint and close by? One way to find out is to compare how much light the object actually emits with how bright it appears. The difference between its true luminosity and its apparent brightness reveals an object's distance from the observer.
Measuring the luminosity of a celestial object is challenging, especially with black holes, which don't emit light. But the supermassive black holes that lie at the center of most galaxies provide a loophole: They often pull lots of matter around them, forming hot disks that can radiate brightly.
«Read the rest of this article»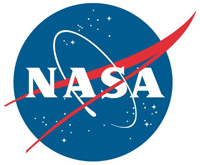 Pasadena, CA – A small near-Earth asteroid (or NEA) will briefly visit Earth's neighborhood on Thursday, September 24th, 2020 zooming past at a distance of about 13,000 miles (22,000 kilometers) above our planet's surface. The asteroid will make its close approach below the ring of geostationary satellites orbiting about 22,000 miles (36,000 kilometers) away from Earth.
Based on its brightness, scientists estimate that 2020 SW is roughly 15 to 30 feet (5 to 10 meters) wide – or about the size of a small school bus.
«Read the rest of this article»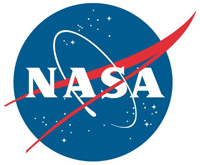 Pasadena, CA – Near Earth Asteroids, or NEAs, pass by our home planet all the time. But an SUV-size asteroid set the record this past weekend for coming closer to Earth than any other known NEA: It passed 1,830 miles (2,950 kilometers) above the southern Indian Ocean on Sunday, August 15th at 11:08pm CT (Saturday, August 15th at 9:08pm PDT).
At roughly 10 to 20 feet (3 to 6 meters) across, asteroid 2020 QG is very small by asteroid standards: If it had actually been on an impact trajectory, it would likely have become a fireball as it broke up in Earth's atmosphere, which happens several times a year.
«Read the rest of this article»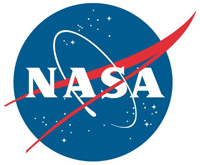 Pasadena, CA – NASA says a comet visiting from the most distant parts of our solar system is putting on a spectacular nighttime display. Named Comet C/2020 F3 NEOWISE, the comet made its once-in-our-lifetimes close approach to the Sun on July 3rd, 2020, and will cross outside Earth's orbit on its way back to the outer parts of the solar system by mid-August.
The comet cruised just inside Mercury's orbit on July 3rd. This very close passage by the Sun is cooking the comet's outermost layers, causing gas and dust to erupt off the icy surface and creating a large tail of debris. And yet the comet has managed to survive this intense roasting.
«Read the rest of this article»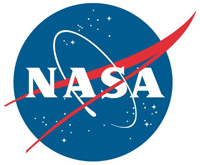 Pasadena, CA – A large near-Earth asteroid will safely pass by our planet on Wednesday morning, providing astronomers with an exceptional opportunity to study the 1.5-mile-wide (2-kilometer-wide) object in great detail.
The asteroid, called 1998 OR2, will make its closest approach at 4:55am CDT (2:55am PDT). While this is known as a "close approach" by astronomers, it's still very far away: The asteroid will get no closer than about 3.9 million miles (6.3 million kilometers), passing more than 16 times farther away than the Moon.
«Read the rest of this article»
NASA Jet Propulsion Laboratory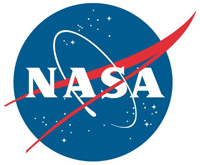 Pasadena, CA – While headlines routinely report on "close shaves" and "near-misses" when near-Earth objects (NEOs) such as asteroids or comets pass relatively close to Earth, the real work of preparing for the possibility of a NEO impact with Earth goes on mostly out of the public eye.
For more than 20 years, NASA and its international partners have been scanning the skies for NEOs, which are asteroids and comets that orbit the Sun and come within 30 million miles (50 million kilometers) of Earth's orbit.
«Read the rest of this article»
NASA Headquarters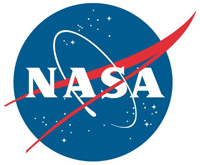 Washington, D.C. – 1. Why Asteroids Impact Earth: Why do asteroids and meteoroids collide with Earth?
NASA says these objects orbit the Sun just like the planets, as they have been doing for billions of years, but small effects such as gravitational nudges from the planets can jostle the orbits, making them gradually shift over million-year timescales or abruptly reposition if there is a close planetary encounter.
«Read the rest of this article»
NASA Jet Propulsion Laboratory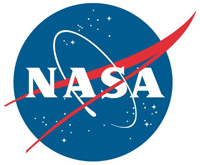 Pasadena, CA – On December 3rd, 2018 after traveling billions of kilometers from Earth, NASA's OSIRIS-REx spacecraft reached its target, Bennu, and kicked off a nearly two-year, up-close investigation of the asteroid.
It will inspect nearly every square inch of this ancient clump of rubble left over from the formation of our solar system. Ultimately, the spacecraft will pick up a sample of pebbles and dust from Bennu's surface and deliver it to Earth in 2023.
Generations of planetary scientists will get to study pieces of the primitive materials that formed our cosmic neighborhood and to better understand the role asteroids may have played in delivering life-forming compounds to planets and moons.
«Read the rest of this article»