Topic: NASA's Wallops Flight Facility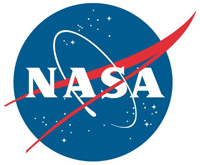 Pasadena, CA – NASA says work has begun on an ambitious new mission that will carry a cutting-edge 8.4-foot (2.5-meter) telescope high into the stratosphere on a balloon. Tentatively planned to launch in December 2023 from Antarctica, ASTHROS (short for Astrophysics Stratospheric Telescope for High Spectral Resolution Observations at Submillimeter-wavelengths) will spend about three weeks drifting on air currents above the icy southern continent and achieve several firsts along the way.
Managed by NASA's Jet Propulsion Laboratory, ASTHROS observes far-infrared light, or light with wavelengths much longer than what is visible to the human eye.
«Read the rest of this article»

Clarksville, TN – On a sunny but chilly January afternoon, Austin Peay State University (APSU) physics students sent a high-altitude balloon 93,000 feet into the stratosphere.
The balloon carried an important student experiment, but the payload also included two special guests: two containers that contained Cascade hops.
«Read the rest of this article»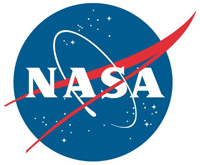 Pasadena, CA – While auto manufacturers built over 92 million motor vehicles for this world in 2019, NASA built just one for Mars. The Perseverance Mars rover is one of a kind, and the testing required to get it ready to roll on the mean (and unpaved) streets of the Red Planet is one of a kind as well.
Because hardware cannot be repaired once the rover is on Mars, the team has to build a vehicle that can survive for years on a planet with punishing temperature shifts, constant radiation and ever-present dust.
«Read the rest of this article»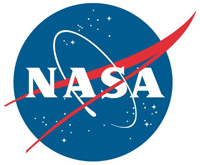 Washington, D.C. – NASA has selected Rocket Lab of Huntington Beach, California, to provide launch services for the Cislunar Autonomous Positioning System Technology Operations and Navigation Experiment (CAPSTONE) CubeSat.
Rocket Lab, a commercial launch provider licensed by the Federal Aviation Administration, will launch the 55-pound CubeSat aboard an Electron rocket from NASA's Wallops Flight Facility in Virginia. After launch, the company's Photon platform will deliver CAPSTONE to a trans-lunar injection.
«Read the rest of this article»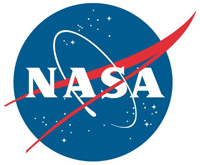 Washington, D.C. – A Northrop Grumman Cygnus resupply spacecraft is on its way to the International Space Station with about 7,500 pounds of science investigations and cargo after launching at 2:21pm CT Saturday from NASA's Wallops Flight Facility in Virginia.
The spacecraft launched on an Antares 230+ rocket from the Virginia Mid-Atlantic Regional Spaceport's Pad 0A at Wallops and is scheduled to arrive at the space station at about 3:05am Tuesday, February 18th. Coverage of the spacecraft's approach and arrival will begin at 1:30am on NASA Television and the agency's website.
«Read the rest of this article»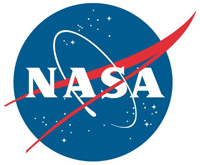 Houston, TX – NASA says investigations studying tissue culturing, bone loss and phage therapy will be launching, along with more scientific experiments and supplies, to the International Space Station on a Northrop Grumman Cygnus spacecraft. The vehicle launches no earlier than February 9th, 2020 from NASA's Wallops Flight Facility in Virginia.
This is the second mission under Northrop's Commercial Resupply Services-2 contract with NASA.
These resupply missions help NASA deliver critical research to the orbiting lab and increase its ability to conduct new investigations.
Here are details on some of the scientific investigations Northrop Grumman's 13th commercial resupply services mission (NG CRS-13) is delivering to the space station:
Better tissue and cell culturing in space
Mobile SpaceLab, a tissue and cell culturing facility, offers investigators a quick-turnaround platform to perform sophisticated microgravity biology experiments. Such experiments are critical for determining how microgravity affects human physiology and identifying ways to mitigate negative effects.
The platform can work in multiple configurations, allowing investigators to tailor the facility to their needs.
Mobile SpaceLab launches and returns on resupply spacecraft. It performs experiments autonomously with ground monitoring. The crew is responsible for moving the payload from the resupply vehicle to a designated ISS EXPRESS Rack and back to a vehicle for return to ground.
This process allows investigators to get their research in orbit quickly and gather sophisticated data using the automated capabilities. Experiments can run for up to one month.
A close-up view
The Mochii investigation provides an initial demonstration of a new miniature scanning electron microscope (SEM) with spectroscopy. Mochii will demonstrate real-time, on-site imaging and measurements of micro- and nanostructures aboard the space station.

This capability could accelerate answers to many scientific inquiries and mission decisions and serve the public as a powerful and unique microgravity research platform.

The ability to identify small particles is needed for crewed flight and deep space exploration beyond low-Earth Orbit (LEO) since samples cannot be sent back to Earth. Rapid identification of these particles can help keep crews and vehicles safe.



Examining Bone Loss in Microgravity
Crew members experience bone loss in orbit, stemming from the lack of gravity acting on their bones. OsteoOmics investigates the molecular mechanisms that dictate this bone loss by examining osteoblasts, cells in the body that form bone, and osteoclasts, which dissolve bone. A better understanding of these mechanisms could lead to more effective prevention of astronaut bone loss during space missions.
Understanding the cellular mechanisms of bone loss associated with microgravity also helps researchers better understand bone loss associated with a wide range of disorders. This insight could help identify better preventative care and therapeutic treatments for people who experience bone loss due to diseases such as osteopenia and osteoporosis or from prolonged bed rest.
Fighting bacteria with phages
Bacteriophages, or phages, are viruses that specifically invade and destroy bacteria. Discovered in 1915, phages have been used to fight infectious diseases, most notably in Eastern Europe.

With increasing types of bacteria developing resistance to antibiotics, phage therapy offers a possible alternative to traditional antibiotics. In addition, phages can eliminate harmful bacteria without causing large-scale damage to the body's beneficial bacterial population or microbiome.

Scientists also can evolve phages in the laboratory to remain potent even if phage-resistant bacteria develop.

Phage Evolution examines the effects of microgravity and radiation exposure on phage and bacterial host interactions, including phage specificity for a bacterial host and host resistance to specific phages. A better understanding of the effects of microgravity and cosmic radiation on bacteriophages and hosts could result in significant developments for phage technology, ultimately helping protect the health of astronauts on future missions.
(Do not) light my fire
The Spacecraft Fire Experiment-IV (Saffire-IV) investigation examines fire development and growth in different materials and environmental conditions, fire detection and monitoring, and post-fire cleanup capabilities. It is part of a series of fire investigations conducted in the Cygnus resupply vehicle after its departure from space station, eliminating exposure of humans or occupied spacecraft to fire danger.
Saffire-IV contributes to fire safety efforts in similar environments on Earth, from submarines to mines, and helps improve general understanding and modeling of fire phenomena.
These are just a few of the hundreds of investigations currently happening aboard the orbiting laboratory. For daily updates, follow @ISS_Research, Space Station Research and Technology News or our Facebook. For opportunities to see the space station pass over your town, check out Spot the Station.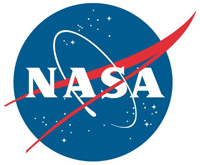 Washington, D.C. – NASA ways when giant white swirls of clouds cover the weather map with a winter storm warning, one question looms in the minds of people in its path: How much snow will it bring? With snow threatening access to roads, work, and school, snowfall is one of the most consequential winter weather phenomenon on the U.S. East Coast. It's also one of the most difficult to predict.
This month NASA is sending a team of scientists, a host of ground instruments, and two research aircraft to study the inner workings of snowstorms.
«Read the rest of this article»

Clarksville, TN – In the waning light of a January afternoon, a group of Austin Peay State University (APSU) physics students pushed through branches and saplings as they hiked up a steep hill outside of Carthage, Tennessee.
The team of young researchers was looking for a high-altitude weather balloon they'd launched 93,000 feet into the stratosphere earlier that day.
«Read the rest of this article»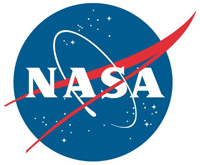 Greenbelt, MD – The 2019 Norway Campaign has come to an end with two of three missions being launched. The Cusp Heating Investigation, or CHI mission, was successfully launched December 10th — citizen scientists Hearts In The Ice, affiliated with the Aurorasaurus project, captured imagery of the launch from the ground in Svalbard.
The Investigation of Cusp Irregularities-5 or ICI-5 mission launched November 26th. After 17 launch attempts, the Cusp Region Experiment-2, or CREX-2, mission, was not able to get off the ground due to a combination of unacceptable weather conditions and a lack of science activity.
«Read the rest of this article»

Clarksville, TN – Earlier this month, the Austin Peay State University (APSU) associate provost for research and dean of the College of Graduate Studies Dr. Chad Brooks summed up the year 2019 in a single sentence.
"It's a very optimistic time for Austin Peay," he said.
«Read the rest of this article»