Topic: National Emergency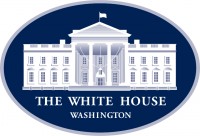 Washington, D.C. – "Supreme Court nominee Judge Amy Coney Barrett, who had her first sit-downs with senators Tuesday, has impressed congressional Republicans by redefining feminism," Alex Swoyer and Gabriella Muñoz write in The Washington Times.

"A working mother of seven school-age children who rose to the top of the legal ladder, Judge Barrett balanced life as a classroom mother while handing down rulings as a federal circuit court judge . . . A devout Catholic, Judge Barrett also provides Christian conservative women one of their own as a new feminist leader for young women."
«Read the rest of this article»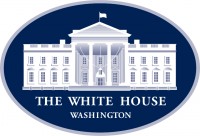 Washington, D.C. – Last month, most Americans surveyed by Gallup approved of President Donald Trump's Coronavirus response. Hospitals, state governments, and Federal agencies all earned positive reviews, too. The only institution that most people didn't trust? The news media.

Many in the media got the story wrong from the start. They insisted the COVID-19 Coronavirus posed no real threat to Americans.
«Read the rest of this article»

Oyster Bay, NY – The Coronavirus (COVID-19) outbreak has highlighted use cases for mobile robotics to successfully disinfect, monitor, surveille, and handle and deliver materials. These proven use cases will propel the overall mobile robotics market to U.S. $23 billion by 2021, states global tech market advisory firm, ABI Research.
«Read the rest of this article»
President Donald J. Trump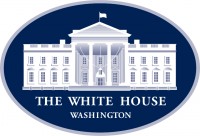 Washington, D.C. – By the authority vested in me as President by the Constitution and the laws of the United States of America, including the Defense Production Act of 1950, as amended (50 U.S.C. 4501 et seq.) (the "Act"), and section 301 of title 3, United States Code, it is hereby ordered as follows:
Section 1. Policy and Findings. On March 13th, 2020, I declared a national emergency recognizing the threat that the novel (new) coronavirus known as SARS-CoV-2 poses to our national security.
«Read the rest of this article»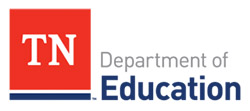 Nashville, TN – The Tennessee Department of Education applied for, and received two nutrition waivers, www.tn.gov/education/snp-resources/snp-forms.html, from the U.S. Department of Agriculture (USDA) to provide School Food Authorities (SFAs) flexibility to feed children utilizing non-congregate feeding sites.
«Read the rest of this article»
Murfreesboro, TN – Tennessee State Veterans' Homes (TSVH) today announced a revised preparedness plan after President Donald Trump declared a National Emergency and Federal health officials mandated all nursing facilities suspend visitation to prevent the potential spread of COVID-19 (Coronavirus) to susceptible patient populations. TSVH facilities in Murfreesboro, Knoxville, Clarksville, and Humboldt will restrict access to all visitors, vendors, and volunteers until further notice.
These precautionary measures aim to minimize the risk of exposure to residents, families, and staff.
«Read the rest of this article»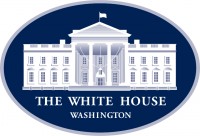 Washington, D.C. – In December 2019, a novel (new) coronavirus known as SARS-CoV-2 ("the virus") was first detected in Wuhan, Hubei Province, People's Republic of China, causing outbreaks of the coronavirus disease COVID-19 that has now spread globally.
The Secretary of Health and Human Services (HHS) declared a public health emergency on January 31st, 2020, under section 319 of the Public Health Service Act (42 U.S.C. 247d), in response to COVID-19.
«Read the rest of this article»

Tennessee State Health Commissioner Susan R. Cooper, MSN, RN has this to say in regards to President Barack Obama's declaration of a National Emergency for the H1N1 flu panademic, "The Presidential declaration is a proactive step in preparing for a potential increase in illness and facility demands related to H1N1 flu. This virus is spreading rapidly, and there is the potential for healthcare systems to become overburdened. This administrative statement will allow healthcare facilities to request specific waivers from the federal Department of Health and Human Services to allow them to initiate their disaster plans quickly in response to increased demand.  We stand ready to support our healthcare partners as they work with us to protect the health of all Tennesseans."
The statement released by President Obama read as follows: «Read the rest of this article»