Topic: New Zealand

Clarksville, TN – In February, the news coming out of South Korea sounded grim. That country had the second highest number of COVID-19 Coronavirus cases in the world, and it seemed as if the number would only keep growing.
«Read the rest of this article»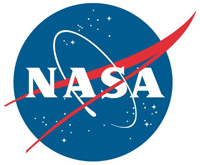 Washington, D.C. – NASA has captured an extremely crisp infrared image of the center of our Milky Way galaxy. Spanning a distance of more than 600 light-years, this panorama reveals details within the dense swirls of gas and dust in high resolution, opening the door to future research into how massive stars are forming and what's feeding the supermassive black hole at our galaxy's core.
Among the features coming into focus are the jutting curves of the Arches Cluster containing the densest concentration of stars in our galaxy, as well as the Quintuplet Cluster with stars a million times brighter than our Sun. Our galaxy's black hole takes shape with a glimpse of the fiery-looking ring of gas surrounding it.
«Read the rest of this article»

Clarksville, TN – An Austin Peay State University (APSU) graduate is heading to the South Pole in January to perform seismology observations of the Solar System's largest planet. She'll be there – during winter – for 10 months.
«Read the rest of this article»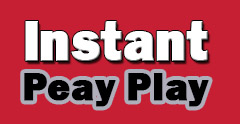 Clarksville, TN – With the July calendar reaching its mid-way point, it leaves less than a month before the Austin Peay State University soccer team returns to the pitch to open its 2019 season.
The Governors were 8-8-1 overall in 2018 – including a 3-6-1 mark in Ohio Valley Conference play – under then first-year head coach Naomi Kolarova and enter the season looking to put the pieces together to replace 11 players off last year's roster, while also looking to make a return to postseason action.
«Read the rest of this article»

Clarksville, TN – Naomi Kolarova, Austin Peay State University (APSU) women's soccer head coach has signed two more international players to the 2019 recruiting class.
The two signees raise Kolarova's incoming class to 12 players that now includes eight true freshman and four transfers, five of which hail from outside the United States.
«Read the rest of this article»
NASA Headquarters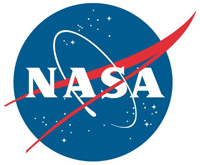 Washington, D.C. – After making 18 orbits of Earth since its launch early Saturday morning, NASA reports the Crew Dragon spacecraft successfully attached to the International Space Station's Harmony module forward port via "soft capture" at 4:51am CST while the station was traveling more than 250 miles over the Pacific Ocean, just north of New Zealand.
As the spacecraft approached the space station, it demonstrated its automated control and maneuvering capabilities by arriving in place at about 492 feet (150 meters) away from the orbital laboratory then reversing course and backing away from the station to 590 feet (180 meters) before the final docking sequence from about 65 feet (20 meters) away.
«Read the rest of this article»
NASA Glenn Research Center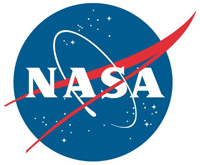 Cleveland, OH – A new CubeSat, launched Sunday, December 16th, 2018 will test high power electric systems and the use of unique shape memory alloy (SMA) components for the first time.
Completely designed and led by a team of 12 early career scientists and engineers at NASA's Glenn Research Center in Cleveland, the Advanced Electrical Bus, or ALBus, will be the first CubeSat to demonstrate power management and distribution of a 100-watt electrical system. The CubeSat will also employ a custom-built SMA release mechanism and hinges to deploy solar arrays and conduct electricity.
«Read the rest of this article»
Written by Nicholas A. Veronico
NASA Ames Research Center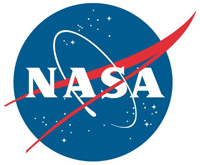 Moffett Field, CA – NASA's Stratospheric Observatory for Infrared Astronomy, SOFIA, is preparing for its 2018 observing campaign, which will include observations of celestial magnetic fields, star-forming regions, comets, Saturn's giant moon Titan and more.
This will be the fourth year of full operations for SOFIA, with observations planned between February 2018 and January 2019. Research flights will be conducted primarily from SOFIA's home base at NASA's Armstrong Flight Research Center.
«Read the rest of this article»
Nashville, TN – Major League Soccer Commissioner Don Garber has announced that the historic and culturally dynamic city of Nashville, Tennessee has been awarded an MLS expansion club.
Nashville's MLS team will be owned by the investment group, Nashville Soccer Holdings, LLC, led by John R. Ingram, the chairman of Ingram Industries Inc. Ingram's partners in the soccer club include Minnesota Vikings owners Mark, Zygi and Leonard Wilf, and the Turner Family, managing partners of Nashville-based MarketStreet Enterprises.
As a result of an innovative private-public partnership between the club's owners and the community, the team will play in a new, 27,500-seat soccer stadium at The Fairgrounds Nashville in the capital city's artistic Wedgewood-Houston neighborhood.
«Read the rest of this article»
Written by Alan Buis
NASA's Jet Propulsion Laboratory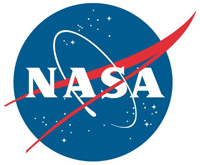 Pasadena, CA – Last November's magnitude 7.8 Kaikoura earthquake in New Zealand was so complex and unusual, it is likely to change how scientists think about earthquake hazards in plate boundary zones around the world, finds a new international study.
The study, led by GNS Science, Avalon, New Zealand, with NASA participation, is published this week in the journal Science. The team found that the November 14th, 2016, earthquake was the most complex earthquake in modern history. The quake ruptured at least 12 major crustal faults, and there was also evidence of slip along the southern end of the Hikurangi subduction zone plate boundary, which lies about 12 miles (20 kilometers) below the North Canterbury and Marlborough coastlines.
«Read the rest of this article»