Topic: Nitric Oxide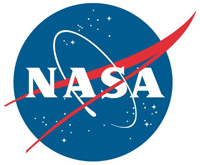 Washington, D.C. – NASA says help may be on the way for the millions of people around the world who suffer from asthma. Pioneering research in orbit is opening new avenues to understanding what goes wrong in patients with airway inflammation.
The results have contributed to the development of quick lung tests for an improved quality of life––both on Earth and in space. With each lungful of air, our bodies absorb oxygen and exhale waste products. In people with asthma, inflammation in the lung adds nitric oxide to exhaled air. Doctors measure the amount of nitric oxide exhaled by patients to help diagnose inflamed lungs and asthma.
«Read the rest of this article»
Written by Timothy Childers
NASA Goddard Space Flight Center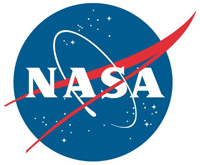 Greenbelt, MD – A new study reveals asteroid impacts on ancient Mars could have produced key ingredients for life if the Martian atmosphere was rich in hydrogen. An early hydrogen-rich atmosphere on Mars could also explain how the planet remained habitable after its atmosphere thinned.
The study used data from NASA's Curiosity rover on Mars and was conducted by researchers on Curiosity's Sample Analysis at Mars (SAM) instrument team and international colleagues.
«Read the rest of this article»
NASA Langley Research Center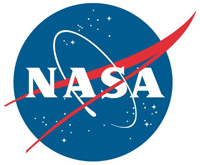 Hampton, VA – Chill out. That's the current message from the Sun to Earth's upper atmosphere says NASA.
To be more precise, as the Sun settles into a cyclical, natural lull in activity, the upper atmosphere, or thermosphere — far above our own climate system — is responding in kind by cooling and contracting.
Could that have implications for folks down here on the surface? Absolutely not. Unless, that is, you're someone with a vested interest in tracking an orbiting satellite or space debris.
«Read the rest of this article»
Written by Keith Koehler
NASA's Wallops Flight Facility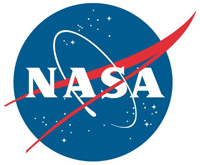 Wallops Island, VA – An experiment to measure nitric oxide in the polar sky was successfully launched on a NASA sounding rocket at 8:45am EST, January 27th, 2017, from the Poker Flat Research Range in Alaska.
The Polar Night Nitric Oxide experiment or PolarNOx was launched on a Black Brant IX sounding rocket to an altitude of nearly 176 miles. Preliminary information shows that good data was collected.
«Read the rest of this article»
Increasing intake of foods rich in dietary nitrate may be an affordable and attainable way to manage blood pressure, researchers said.
Dallas, TX – A cup of beetroot juice a day may help reduce your blood pressure, according to a small study in the American Heart Association journal Hypertension.
People with high blood pressure who drank about 8 ounces of beetroot juice experienced a decrease in blood pressure of about 10 mm Hg. But the preliminary findings don't yet suggest that supplementing your diet with beetroot juice benefits your health, researchers said.
«Read the rest of this article»
Red wine's polyphenols uninhibited by alcohol seem to be the blood pressure reducing element.
Dallas, TX – Men with high risk for heart disease had lower blood pressure after drinking non-alcoholic red wine every day for four weeks, according to a new study in the American Heart Association journal Circulation Research.
Non-alcoholic red wine increased participants' levels of nitric oxide, which helped decrease both systolic and diastolic blood pressure, researchers said. Nitric oxide is a molecule in the body that helps blood vessels relax and allows more blood to reach your heart and organs.
«Read the rest of this article»