Topic: NOAA's Space Weather Prediction Center
Written by Karen C. Fox
NASA's Goddard Space Flight Center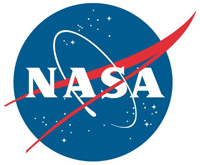 Greenbelt, MD – The sun emitted a mid-level solar flare, an M6.6-class, peaking at 11:32pm EDT on October 28th, 2014 – the latest in a series of substantial flares from a giant active region on the sun that first erupted with a significant solar flare on October 19th.
NASA's Solar Dynamics Observatory, which constantly observes the sun, captured images of the event.
To see how this event may affect Earth, please visit NOAA's Space Weather Prediction Center at http://spaceweather.gov , the U.S. government's official source for space weather forecasts, alerts, watches and warnings.
«Read the rest of this article»
Written by Dr. Tony Phillips
Science at NASA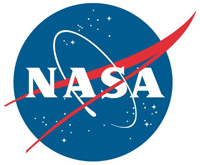 Washington, D.C. – Ten years ago, in late October 2003, space weather forecasters experienced a frission of dread when two gigantic sunspots appeared. Both had complex magnetic fields that harbored energy for strong explosions. If the spots turned toward Earth and erupted….
That's exactly what happened. From October 19th through November 7th 2003, there were 17 major eruptions on the sun, including a record-setting X28 flare.
«Read the rest of this article»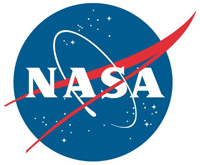 Greenbelt, MD – On August 20th, 2013 at 4:24am EDT, the sun erupted with an Earth-directed coronal mass ejection or CME, a solar phenomenon which can send billions of tons of particles into space that can reach Earth one to three days later.
These particles cannot travel through the atmosphere to harm humans on Earth, but they can affect electronic systems in satellites and on the ground.
«Read the rest of this article»
Written by Karen C. Fox
NASA's Goddard Space Flight Center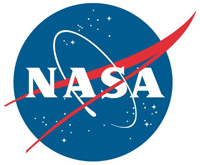 Greenbelt, MD – Given a legitimate need to protect Earth from the most intense forms of space weather — great bursts of electromagnetic energy and particles that can sometimes stream from the sun — some people worry that a gigantic "killer solar flare" could hurl enough energy to destroy Earth, but this is not actually possible.
Solar activity is indeed currently ramping up toward what is known as solar maximum, something that occurs approximately every 11 years. However, this same solar cycle has occurred over millennia so anyone over the age of 11 has already lived through such a solar maximum with no harm.
«Read the rest of this article»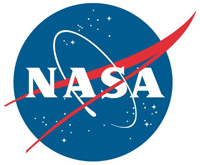 The sun recently erupted with two coronal mass ejections (CMEs). One began at 8:36 p.m. EDT on March 12, 2013 and is directed toward three NASA spacecraft, Spitzer, Kepler and Epoxi. There is, however, no particle radiation associated with this event, which is what would normally concern operators of interplanetary spacecraft since the particles can trip computer electronics on board.
A second CME began at 6:54 a.m. EDT on March 13, 2013 and its flank may pass by Earth at a speed that does not typically have a significant impact at Earth.
«Read the rest of this article»