Topic: NRCS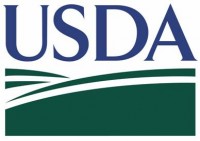 Nashville, TN – USDA's Natural Resources Conservation Service will target over $885,197 this year in technical and financial conservation assistance for Tennessee farmers, ranchers and forest landowners in persistent poverty rural areas.
StrikeForce for Rural Growth and Opportunity is a USDA effort that focuses high-priority assistance in rural communities in 20 states with a special emphasis on historically underserved farmers, ranchers and communities in counties with persistent poverty. «Read the rest of this article»
Nashville, TN – Disabled veteran and outdoorsman Jason Seaton of East Tennessee dreamed of hearing the distinctive call of bob white quail on his farm again. He ordered trees from the Sevier County Soil Conservation District back in 2008, but they didn't survive due the drought.
Not one to give up, Seaton and his mother, Beverly, went to the Sevierville Field Office and met with Natural Resources Conservation Service (NRCS) Soil Conservationist Mitchell Aman, who helped him develop a comprehensive conservation plan. Seaton then applied for and was funded through NRCS Environmental Quality Incentives Program.
«Read the rest of this article»
Nashville, TN – Since the mid-80's, many Tennessee producers have implemented a no-till system on their land. The no-till system, which eliminates the use of full-width tillage equipment, provides both economical and conservation benefits to the producer.
Prior to the adoption of no-till, the degree of top soil loss was astounding.
«Read the rest of this article»

Nashville, TN – The Tennessee Wildlife Resources Agency has been informed that the Tennessee's Natural Resources Conservation Service (NRCS) has recently received $778,044 in additional funding to help crop and livestock producers through the Environmental Quality Incentives Program (EQIP).
Producers in areas designated as either D3 Drought, Extreme or D4 Drought  exceptional on the recent July 2012 U.S. Drought Monitor maps for Tennessee are eligible to apply for selected conservation practices. These areas include Benton, Carroll, Crockett, Dyer, Fayette, Gibson, Haywood, Henry, Houston, Humphreys, Lake, Lauderdale, Montgomery, Obion, Shelby, Stewart, Tipton, and Weakley counties. «Read the rest of this article»
Agriculture Secretary Vilsack Delivers Targeted Financial and Technical Assistance to Drought-Stricken Producers and Landowners in 19 States
Nashville, TN – Agriculture Secretary Tom Vilsack today announced that USDA will target nearly $16 million in financial and technical assistance to help eligible crop and livestock producers in 19 states cope with adverse impacts of the historic drought gripping the nation.
"President Barack Obama and I continue to work across the federal government to provide relief for those farmers and ranchers who are affected by the severe drought conditions impacting many states across our nation," Vilsack said. "This additional assistance builds on a number of steps USDA has taken over the past few weeks to provide resources and flexibility in our existing programs to help producers endure these serious hardships." «Read the rest of this article»
Clarksville, TN – Volunteers for USDA's Natural Resources Conservation Service (NRCS) come from all walks of life.
In Tennessee, we've been lucky enough to have U.S. Army soldiers, who were injured while serving our nation, volunteer at the Clarksville NRCS Field Office.
Clarksville is only eight miles from Fort Campbell, Ky., a large Army base which straddles the Kentucky and Tennessee border. Fort Campbell is the home of the 101st Airborne Division, Special Forces units, a combat support hospital and sizeable medical facilities.
«Read the rest of this article»
Washington, D.C. – USDA's Natural Resources Conservation Service (NRCS) today announced that the ranking period cut-off date for the Conservation Stewardship Program (CSP) is January 13th, 2012. Producers interested in CSP should submit applications to their local NRCS office by the deadline so that their applications can be considered during the first ranking period of 2012.
"CSP is one of our most popular conservation programs, and we expect to receive many applications," NRCS Chief Dave White said. "I encourage all farmers and ranchers who are interested in applying to contact their local NRCS office as soon as possible so they can meet the deadline." «Read the rest of this article»