Topic: Opportunity Zones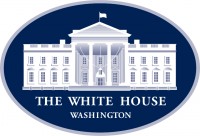 Washington, D.C. – One million Americans will be lifted from poverty because of President Donald Trump's historic Opportunity Zones tax cuts program, the White House Council of Economic Advisers estimates in a new report.

For over 50 years, the "War on Poverty" has left too many American communities behind. Many of its programs have "relied on inefficient top-down federal grants and subsidies that empower Washington bureaucrats and special interests with lobbyists at the expense of communities in need," HUD Secretary Ben Carson and White House Domestic Policy Council Director Brooke Rollins wrote.
«Read the rest of this article»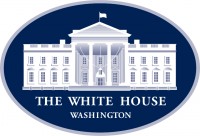 Washington, D.C. – President Donald Trump ordered yesterday for "Federal agencies to prioritize moving their offices to Opportunity Zones to spur investment in some of the nation's poorest neighborhoods," Ebony Bowden reports for the New York Post.

"The move will apply to all federal agencies and asks that they stop prioritizing city centers and central business districts and instead base themselves in any of the 8,769 low-income communities designated as Opportunity Zones by the Trump administration."
«Read the rest of this article»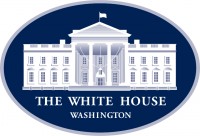 Washington, D.C. – "On Sunday, President Trump announced the U.S. Food and Drug Administration is issuing an emergency use authorization for (EUA) convalescent plasma in hospitalized patients, another step forward in the fight against COVID-19 Coronavirus," Dr. Nicole Saphier writes for Fox News.
"It may not be the magic ticket to end the pandemic, but can it save lives if sufficient quantities of IgG [antibodies] are given early enough? Data from over 30,000 people in the study suggest so. And because of that, every American should be rejoicing."
«Read the rest of this article»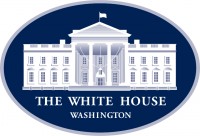 Washington, D.C. – President Donald Trump, Prime Minister Benjamin Netanyahu of Israel, and Sheikh Mohammed Bin Zayed—Crown Prince of Abu Dhabi and Deputy Supreme Commander of the United Arab Emirates—spoke this morning and agreed to the full normalization of relations between Israel and the UAE, Brooke Singman reports for Fox News.

"Everybody said this would be impossible," President Donald Trump said from the Oval Office.
«Read the rest of this article»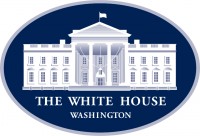 Washington, D.C. – PRESIDENT DONALD TRUMP: Nice place. Wow. I've been hearing about this one. Great job. (Laughter.) Great job. Thank you very much for being here. It's an honor. And very important time in our country. A lot of things are happening. And I think when it all ends up, it's going to end up very good for everybody.
It's an honor to be at Gateway Church with the Attorney General — our great Attorney General, William Barr. Thank you. (Applause.) And my friend, Ben Carson, who's done a fantastic job at HUD. Secretary. (Applause.) And a young star, Jerome Adams, General. Where is Jerome? Jerome? (Applause.) Along with a lot of my friends out in the audience.
«Read the rest of this article»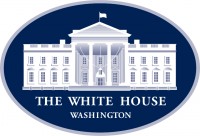 Washington, D.C. – President Donald J. Trump is building a brighter future for the United States. The booming economy is lifting millions of Americans out of poverty and providing all people with the opportunity for a brighter future.
Since President Trump was elected, 7 million jobs have been added to our economy, and the unemployment rate remains near its lowest level in half a century.
«Read the rest of this article»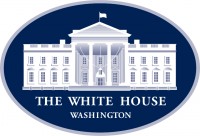 Washington, D.C. – Today, Wednesday, February 5th, 2020 House Democrats' sham impeachment ended with the full vindication and exoneration of President Donald Trump by the Senate.

Press Secretary Stephanie Grisham issued the following statement in part:

The Senate voted to reject the baseless articles of impeachment, and only the President's political opponents—all Democrats, and one failed Republican presidential candidate—voted for the manufactured impeachment articles.
«Read the rest of this article»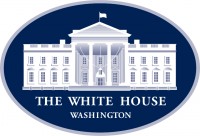 Washington, D.C. – THE PRESIDENT: Thank you very much. Thank you. Thank you very much.
Madam Speaker, Mr. Vice President, members of Congress, the First Lady of the United States — (applause) — and my fellow citizens:
Three years ago, we launched the great American comeback. Tonight, I stand before you to share the incredible results. Jobs are booming, incomes are soaring, poverty is plummeting, crime is falling, confidence is surging, and our country is thriving and highly respected again. (Applause.) America's enemies are on the run, America's fortunes are on the rise, and America's future is blazing bright.
«Read the rest of this article»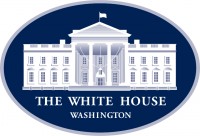 Washington, D.C. – Tomorrow night, February 4th, 2020, President Donald Trump delivers his third State of the Union Address.

"He'll quite rightly be able to declare the nation is strong — with solid economic growth and jobs for all who want them and a Dow more than 50 percent higher than when he won the White House. Not to mention a new North American trade agreement just as candidate Trump promised, China desperate to end the trade war and America's NATO allies paying much more of their fair share for collective defense."
«Read the rest of this article»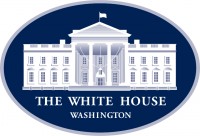 Washington, D.C. – Promoting economic prosperity for all, President Trump's pro-growth policies have led to an economic boom that is lifting up Americans of all backgrounds.
Since President Trump's election, more than 7 million jobs have been added to the economy.
For the first time on record there are more job openings than unemployed Americans.
«Read the rest of this article»