Topic: Orbits
Written by Elizabeth Landau
NASA Jet Propulsion Laboratory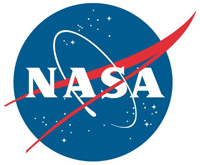 Pasadena, CA – If we want to know more about whether life could survive on a planet outside our solar system, it's important to know the age of its star. Young stars have frequent releases of high-energy radiation called flares that can zap their planets' surfaces.
If the planets are newly formed, their orbits may also be unstable. On the other hand, planets orbiting older stars have survived the spate of youthful flares, but have also been exposed to the ravages of stellar radiation for a longer period of time.
«Read the rest of this article»
Written by Elizabeth Landau
NASA's Jet Propulsion Laboratory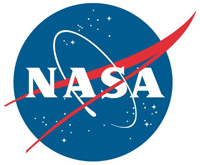 Pasadena, CA – Matters of the heart can be puzzling and mysterious — so too with unusual astronomical objects called heartbeat stars.
Heartbeat stars, discovered in large numbers by NASA's Kepler space telescope, are binary stars (systems of two stars orbiting each other) that got their name because if you were to map out their brightness over time, the result would look like an electrocardiogram, a graph of the electrical activity of the heart.
Scientists are interested in them because they are binary systems in elongated elliptical orbits. This makes them natural laboratories for studying the gravitational effects of stars on each other.
«Read the rest of this article»
Written by Whitney Clavin
NASA's Jet Propulsion Laboratory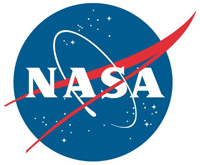 Pasadena, CA – Astronomers have discovered a rocky planet that weighs 17 times as much as Earth and is more than twice as large in size. This discovery has planet formation theorists challenged to explain how such a world could have formed.
"We were very surprised when we realized what we had found," said astronomer Xavier Dumusque of the Harvard-Smithsonian Center for Astrophysics, Cambridge, Massachusetts, who led the analysis using data originally collected by NASA's Kepler space telescope.
«Read the rest of this article»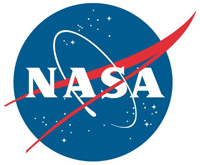 Pasadena, CA – Planets are pulled by the allure of their stars. Some planets, call Hot Jupiters, are gas giants that form farther from their stars before migrating inward and heating up.
Now, a new study using data from NASA's Kepler Space Telescope shows that hot Jupiters, despite their close-in orbits, are not regularly consumed by their stars. Instead, the planets remain in fairly stable orbits for billions of years, until the day comes when they may ultimately get eaten.
«Read the rest of this article»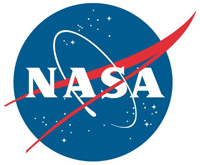 Pasadena, CA –  A new and improved family tree for asteroids in the main belt between Mars and Jupiter has been created using data from NASA's Wide-field Infrared Survey Explorer (WISE)
Astronomers used millions of infrared snapshots from the asteroid-hunting portion of the WISE all-sky survey, called NEOWISE, to identify 28 new asteroid families. The snapshots also helped place thousands of previously hidden and uncategorized asteroids into families for the first time. The findings are a critical step in understanding the origins of asteroid families, and the collisions thought to have created these rocky clans.
«Read the rest of this article»