Topic: Oxycodone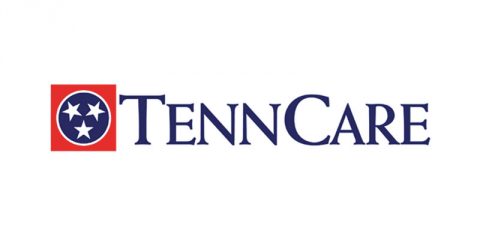 Nashville, TN – A Houston County woman is charged for a second time with TennCare fraud involving prescription drugs.
The Office of Inspector General (OIG) with the assistance of the Houston County Sheriff's Office has announced the arrest of Chrystal H. Hastings, 44, of Erin, TN. Hastings is charged with four counts of TennCare fraud for presenting forged prescriptions for the painkiller Oxycodone, using TennCare healthcare insurance benefits to pay for the forgeries.
«Read the rest of this article»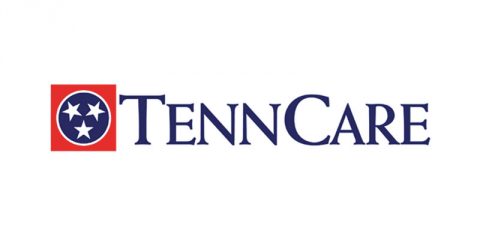 Nashville, TN – A Houston County woman is charged in Montgomery County with TennCare fraud for creating and filling fraudulent prescriptions, using TennCare as payment.
The Office of Inspector General (OIG) with the assistance of the 19th Judicial Drug Task Force today announced the arrest of Chrystal Hope Hastings, 44, of Erin, TN. She is charged with 31 counts of TennCare fraud and 25 counts of prescription drug fraud.
«Read the rest of this article»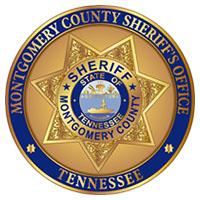 Clarksville, TN – Deputies with the Montgomery County Sheriff's Office have confiscated nearly $50,000 in drugs, pills, cash, electronics, and firearms during a traffic stop.
Early Monday morning, Deputy Dale BeCraft initiated a traffic stop on Zinc Plant Road. The driver, Mario Andretti Reed, 46, initially stopped but then drove off at a high rate of speed.
Reed's vehicle, a 2003 Nissan Maxima, was later spotted by Deputy David Cox who initiated a second traffic stop on Elk Drive.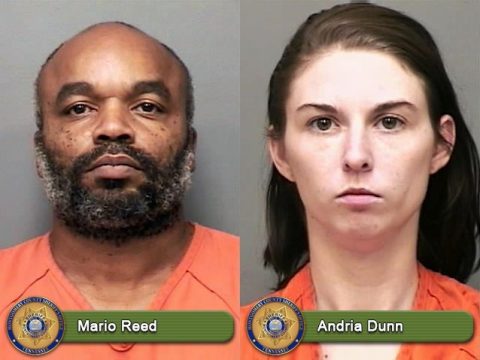 «Read the rest of this article»
Written by Curtis Johnson
Tennessee State Representative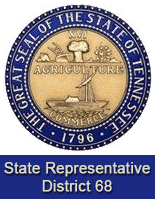 Nashville, TN – The first session of the 110th Tennessee General Assembly adjourned on May 10th, 2017, after passing major legislation that will benefit Tennesseans for generations to come. This is Part 5 of a 12 Part report.
This includes a measure making Tennessee the first state in the nation to offer all adults without a degree tuition-free access to community college; a new law rebuilding a safe and reliable transportation network, while reallocating revenues to maximize taxpayers' return on that investment; and a bill which provides a responsible path to improve access to broadband through investment, deregulation, and education.
Action in the General Assembly also included passage of a balanced budget which takes on no new debt, as well as legislation protecting the elderly, enhancing the state's robust job growth, cracking down on crime, and boosting efforts as the fastest improving state in the nation in K-12 student achievement. Following is a report on key legislation passed this year.
«Read the rest of this article»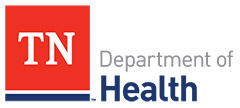 Nashville, TN – Fentanyl: It's here; it's deadly and not just illegal users are at risk. Along with fentanyl there are other, more powerful drugs like carfentanil that are being used in counterfeiting legal drugs like Percocet and even counterfeiting of illegal heroin.
That's the message leaders from the Tennessee Department of Health, Tennessee Bureau of Investigation, Tennessee Department of Mental Health and Substance Abuse Services and Tennessee Department of Safety and Homeland Security provided today during a press conference at TBI headquarters in Nashville.
«Read the rest of this article»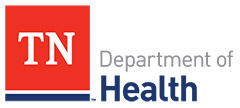 Nashville, TN – Following a public health alert update last week from the Centers for Disease Control and Prevention on increased risk of overdose and fatalities associated with Fentanyl-laced counterfeit pills and compounds, commissioners and directors from four Tennessee departments are urging the public to have increased awareness about the substance.
«Read the rest of this article»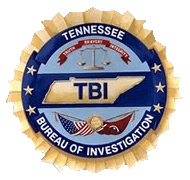 Nashville, TN – Special Agents with the Drug Investigation Division of the Tennessee Bureau of Investigation are warning the public about a recent dramatic increase in the prevalence of counterfeit prescription drugs in Tennessee.
In recent days, Agents in the Middle Tennessee area have seen a spike in adulterated Percocet pills being sold on the street and are warning users that these counterfeit pills have deadly consequences. Active and ongoing investigations continue into the source of these pills.
«Read the rest of this article»
Tennessee State Representative Curtis Johnson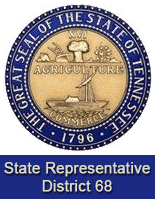 Nashville, TN – The 109th Tennessee General Assembly adjourned on April 22nd, 2016 to become a part of Tennessee history with passage of major legislation to reduce crime, cut tax burdens, spur job growth, accelerate the state's success in K-12 education, boost the number of college graduates, curb drug abuse and curtail drunk driving.
State lawmakers also passed significant legislation to ease traffic congestion, reduce child abuse, aid farmers, increase access to healthcare and medication, increase voter participation and provide a safer environment for the elderly.
Following, please find a copy of some of the highlights of this year's legislative action.
«Read the rest of this article»
Also, CR looks at the prescription painkiller epidemic, efforts to curb overuse of opioids, and surprising truths about medical marijuana

Yonkers, NY – Persistent and chronic pain can be a frustrating, debilitating and expensive problem. According to the June issue of Consumer Reports, 125 million Americans in pain spend about $300 billion on treatments and care every year. But not all of that care is effective, and some of it may be costly or even dangerous.
To help consumers make better, more informed choices, Consumer Reports took a closer look at the issue of treating pain in a special report on what works and what doesn't—and developed guidance on how to treat common ailments—including back, neck and joint pain.
«Read the rest of this article»

Nashville, TN – A Dickson County woman is charged in Williamson County with TennCare fraud in connection with the sale of prescription drugs paid for by the state's health care insurance program.
The Office of Inspector General (OIG), with the assistance of the Dickson and Williamson County Sheriff's Offices, announced the arrest of Vicki Lynn Spain, 46, of Dickson Tennessee. She is charged with TennCare fraud after authorities say she used TennCare benefits to obtain the painkiller Oxycodone, and later sold a portion.
«Read the rest of this article»