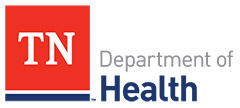 Nashville, TN – Fentanyl: It's here; it's deadly and not just illegal users are at risk. Along with fentanyl there are other, more powerful drugs like carfentanil that are being used in counterfeiting legal drugs like Percocet and even counterfeiting of illegal heroin.
That's the message leaders from the Tennessee Department of Health, Tennessee Bureau of Investigation, Tennessee Department of Mental Health and Substance Abuse Services and Tennessee Department of Safety and Homeland Security provided today during a press conference at TBI headquarters in Nashville.
Fentanyl, an extremely powerful synthetic opioid sometimes prescribed legally to manage intense pain, is being used by criminals to create counterfeit versions of well-known opioid and benzodiazepine pills such as Percocet, Xanax, Oxycodone and others.
Fentanyl is also being mixed with other drugs such as heroin or marijuana and, in some cases, criminals are even counterfeiting illegal heroin with fentanyl and fentanyl derivatives.
Because criminal manufacturers of these substances don't make safe mixing a priority, the products can vary by batch with some batches and some pills in a batch being more dangerous than others; even within a single counterfeit pill, one piece may be lethal where another piece of the same pill is not. The end result for increasing numbers of people in Tennessee and other states who use these illegal concoctions is an overdose and sometimes death.
The four Tennessee agencies in April issued a public health advisory on fentanyl and today asked the public and first responders to have a heightened awareness about the drug and its derivatives, and to understand even a tiny amount of the drug can be deadly. To see the public health advisory issued April 27th, visit http://tn.gov/assets/entities/health/attachments/Fentanyl_Public_Health_Advisory.pdf.
"If a drug of legal or illegal origin has a street value, cheaper and more profitable counterfeit versions can be made using fentanyl and derivatives," said TDH Commissioner John Dreyzehner, MD, MPH. "Fentanyl and its derivatives can be swallowed, inhaled, injected or absorbed through the skin, and an amount as small as a few grains of salt or a few drops of liquid can incapacitate or even kill you. This is a new and different threat so please don't use these drugs. Don't even touch them."
Authorities say fentanyl-related substances have been identified in several forms including powders, pills, capsules, liquids and on blotter paper. Fentanyl is 50 to 100 times more powerful than morphine and carfentanil is estimated to be 100 times stronger than fentanyl. Carfentanil is intended for use as an anesthetic on large animals in veterinary practices and is not appropriate for use in humans.
"We are extremely concerned about first responders who may come in contact with fentanyl-related substances when they are near someone using the drug or responding to an overdose," said Col. Tracy Trott with the Tennessee Highway Patrol. "Because this drug is so dangerous, the U.S. Drug Enforcement Administration has issued a briefing guide for first responders and is working with law enforcement agencies across the nation to prevent accidental inhalation or absorption."
To see the DEA guide, visit www.dea.gov/druginfo/Fentanyl_BriefingGuideforFirstResponders_June2017.pdf.
"Unfortunately, the amount of fentanyl and its derivatives being imported into the U.S. and Tennessee is increasing, with law enforcement agencies working 24/7 to stem the flow and to assist in responding to those who have overdosed from fentanyl and other deadly substances," said TBI Director Mark Gwyn. "We know some first responders have suffered an overdose after accidentally touching fentanyl and we are very concerned others may also be affected if they don't wear personal protective equipment when aiding overdose victims. The danger of fentanyl and fentanyl derivatives in illicit substances cannot be overstated; they can kill anyone who comes in contact with them. Those who suspect the presence of fentanyl in any location should immediately contact their nearest law enforcement organization."
"The increased occurrence of fentanyl and fentanyl derivatives in counterfeit pills, along with the fact it is being mixed with heroin and other drugs, makes it more important than ever for those struggling with substance use disorders to seek help now," said TDMHSAS Commissioner Marie Williams, LCSW. "While the criminals selling products containing fentanyl don't care about their victims, we urge the friends and family members who do care about their loved ones to reach out for help for those they know that are dealing with a substance use disorder. Help is available now by calling the toll-free Tennessee REDLINE at 1.800.889.9789. One phone call may just save a loved one's life."
In some instances, naloxone can be an effective antidote to opioid-related overdoses if administered properly. In Tennessee, naloxone is available to friends, family members, co-workers and others who may be in a position to administer it to someone experiencing an overdose.
It is available in both nasal spray and injectors, and learning how to use it is not difficult and can be reviewed on line at no charge on the TDH website at www.tn.gov/health/topic/information-for-naloxone. Unfortunately, it must be provided to a victim within a short time of overdosing. Because fentanyl and fentanyl derivatives are more powerful than some opioids, multiple doses of naloxone may be required.
"About four people a day die tragically and needlessly from drug overdoses in Tennessee and we fear this will increase," Dreyzehner said. "This is not just the latest turn in this dangerous and deadly epidemic; this is different. The risk for all of us: users, family, friends, responders, law enforcement and even bystanders has increased in a way we hoped we'd never see, but it's here now. Don't use these drugs, don't trust these drugs. If you need help please get help and get it now."
Substance abuse is treatable and preventable. For information on treatment services, please visit www.tn.gov/behavioral-health/section/substance-abuse-services