Topic: Percocet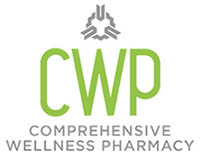 Clarksville, TN – Comprehensive Wellness Pharmacy is proud to be an approved "collector" with a MedSafe receptacle onsite for your convenience for your unused medications. MedSafe is completely anonymous and promotes the well-being of individuals and the Clarksville, TN community.
It is easy to operate and accepts controlled, non-controlled, and over-the-counter medications. MedSafe is also a DEA preferred and approved method of discarding any unused medications. By being a "collector," CWP is an approved DEA registrant, and has applied with the DEA to collect controlled substances from users.
«Read the rest of this article»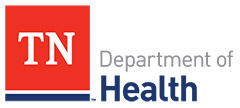 Nashville, TN – Fentanyl: It's here; it's deadly and not just illegal users are at risk. Along with fentanyl there are other, more powerful drugs like carfentanil that are being used in counterfeiting legal drugs like Percocet and even counterfeiting of illegal heroin.
That's the message leaders from the Tennessee Department of Health, Tennessee Bureau of Investigation, Tennessee Department of Mental Health and Substance Abuse Services and Tennessee Department of Safety and Homeland Security provided today during a press conference at TBI headquarters in Nashville.
«Read the rest of this article»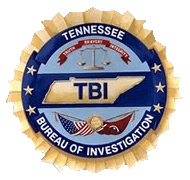 Nashville, TN – An investigation by Special Agents with the Tennessee Bureau of Investigation and other Middle Tennessee law enforcement agencies into the distribution of fake Percocet pills has resulted in the arrest of a Murfreesboro man.
TBI Special Agents with the Drug Investigation Division joined detectives with the Murfreesboro Police Department, the Rutherford County Sheriff's Office and the Drug Enforcement Administration, in tracking the source of pills that have contributed to multiple drugs overdoses that have occurred in the Murfreesboro area in the past week.
«Read the rest of this article»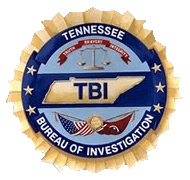 Nashville, TN – Special Agents with the Drug Investigation Division of the Tennessee Bureau of Investigation are warning the public about a recent dramatic increase in the prevalence of counterfeit prescription drugs in Tennessee.
In recent days, Agents in the Middle Tennessee area have seen a spike in adulterated Percocet pills being sold on the street and are warning users that these counterfeit pills have deadly consequences. Active and ongoing investigations continue into the source of these pills.
«Read the rest of this article»
Also, CR looks at the prescription painkiller epidemic, efforts to curb overuse of opioids, and surprising truths about medical marijuana

Yonkers, NY – Persistent and chronic pain can be a frustrating, debilitating and expensive problem. According to the June issue of Consumer Reports, 125 million Americans in pain spend about $300 billion on treatments and care every year. But not all of that care is effective, and some of it may be costly or even dangerous.
To help consumers make better, more informed choices, Consumer Reports took a closer look at the issue of treating pain in a special report on what works and what doesn't—and developed guidance on how to treat common ailments—including back, neck and joint pain.
«Read the rest of this article»
CR urges U.S. Food and Drug Administration to take stronger steps to reduce the dangers of pain-relief medications

Yonkers, NY – Some pain relief medications can be as addictive as heroin and are rife with deadly side effects.
Every day, 46 people in the U.S. die from legal pain pills and for each death, more than 30 people are admitted to an emergency room because of opioid complications. Consumer Reports has taken a close look at the dangers of prescription and over-the-counter painkillers and is calling on the U.S. Food and Drug Administration (FDA) to do more to make these drugs safer. «Read the rest of this article»