Topic: Pharmaceuticals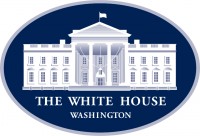 Washington, D.C. – Under President Donald Trump, America built the strongest economy the world has ever seen. The stock market broke records, the unemployment rate dropped to its lowest level in half a century, and income inequality fell as blue-collar jobs returned to our country.

Then, as a pandemic from China spread across the globe, President Trump made the difficult but necessary decision to shut the economy down to slow the spread of COVID-19 Coronavirus.
President Donald Trump: We are witnessing the fastest recovery in history!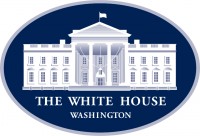 Washington, D.C. – PRESIDENT DONALD TRUMP: Okay. Thank you very much, everybody. So we have some very interesting news. Kevin Clinesmith, a corrupt FBI attorney who falsified FISA warrants in James Comey's very corrupt FBI, is expected to plead guilty.
You probably heard that. It just came out. So that's just the beginning, I would imagine, because what happened should never happen again. So, he is pleading guilty. Terrible thing. Terrible thing. The fact is they spied on my campaign and they got caught. And you'll be hearing more.
«Read the rest of this article»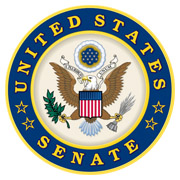 Washington, D.C. – This week, the Senate Judiciary Committee voted to authorize subpoenas for 53 officials involved in the abuse of FBI surveillance capabilities, including James Comey, Sally Yates, Andrew McCabe, Lisa Page, and Susan Rice. We need to know how these officials used and abused their taxpayer-given authority.
The Committee is also looking into the Crossfire Hurricane investigation. What we learn over the next few months will help ensure illegal surveillance of Americans never happens again.
«Read the rest of this article»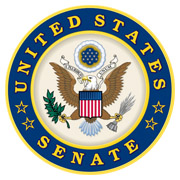 Washington, D.C. – The COVID-19 Coronavirus pandemic has revealed China's ability to wreak havoc on the global economy and cut off our access to essential supplies.
The Chinese Communist Party's malicious actions should come as no surprise. Decades of failed engagement, Western investment and unfair trade tactics built China into an industrial behemoth, giving the CCP control over the world's supply of pharmaceuticals, medical equipment and other basic goods.
«Read the rest of this article»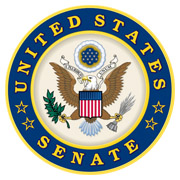 Washington, D.C. – I'm sure most of us never imagined a day when restaurants would stop seating customers, and the bars on Broadway would shutter. There is no sugarcoating it: we are living in uncertain times.
We've had to adjust our daily routines and make major changes to our lives. Federal, state, and local governments have all kicked into gear to respond to the coronavirus (COVID-19) pandemic and support those adversely impacted by the fallout.
«Read the rest of this article»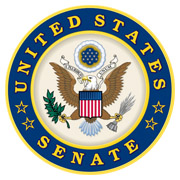 Washington, D.C. – Senators Marsha Blackburn (R-Tenn.) and Bob Menendez (D-N.J.) have introduced the Securing America's Medicine Cabinet (SAM-C) Act to increase American manufacturing of active pharmaceutical ingredients (APIs), the building blocks of prescription drugs. Currently, only 28% of API-producing facilities are in the United States and the number of Chinese facilities has more than doubled since 2010.
"When confronted with a serious challenge such as the corona virus, it is important to take stock, look at lessons learned and build upon them in order to respond better the next time," said Senator Blackburn.
«Read the rest of this article»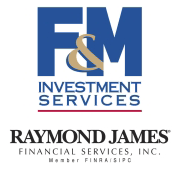 Clarksville, TN – The FOMC minutes from the April 26th-27th policy meeting showed that "most [meeting] participants judged that if incoming data were consistent with economic growth picking up in the second quarter, labor market conditions continuing to strengthen, and inflation making progress toward the Committee's 2 percent objective, then it likely would be appropriate for the Committee to increase the target range for the federal funds rate in June."
However, "participants expressed a range of views about the likelihood that incoming information would make it appropriate to adjust the stance of policy at the time of the next meeting."
«Read the rest of this article»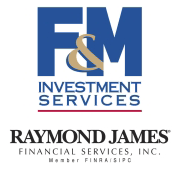 Clarksville, TN – The economic calendar was quiet until the end of the week. April retail sales results surprised to upside, with upward revisions to February and March. This ran counter to generally weak monthly sales reports from a number of individual retailers.
March sales were likely distorted (and depressed) by the early Easter. Results reflected strong trends in nonstore retailers (which includes Internet retailers), restaurants (helped by low gasoline prices, but also reflecting a long-term trend of households taking more meals outside the home), and drug stores (which likely reflects runaway prices of pharmaceuticals).
«Read the rest of this article»