Topic: Philadelphia PA

Clarksville, TN – When I arrived in Clarksville in May 2020 from Philadelphia, Pennsylvania, to be the first director of emergency management in the Austin Peay State University (APSU) Public Safety Division, I was expecting the worst.
I came from the sixth-largest city that was in lockdown.
«Read the rest of this article»

Philadelphia, PA – Austin Peay State University (APSU) football defensive lineman Josephus Smith is a member of the 2020 Uplifting Athletes Rare Disease Champion Team, announced Monday.
For more than a dozen years, Uplifting Athletes has celebrated leaders in college football that have made a positive and lasting impact on the Rare Disease Community through its Rare Disease Champion initiative.
«Read the rest of this article»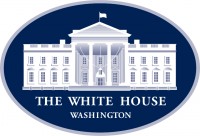 Washington, D.C. – "The border has physically changed as a result of the Trump administration's decision to fund projects along the 2,000-mile dividing line" between Mexico and the United States, Anna Giaritelli reports for the Washington Examiner.

"Years of labor is overwhelmingly evident and compelling. The wall is up, everywhere."
«Read the rest of this article»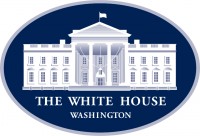 Ripon, WI – VICE PRESIDENT MIKE PENCE: Well, hello, Wisconsin! (Applause.) Thank you for that warm welcome. To Congressman Glenn Grothman, Congressman Bryan Steil, to state senators, members of the state legislature, honored guests, my fellow Americans: It is good to be here in Ripon, Wisconsin, the birthplace of the Republican Party. (Applause.) And it is great to be back in the Badger State with so many great Americans. (Applause.)
I thank you all for being here today. But allow me to begin by bringing greetings from another great fan of the Badger State. He's a man who loves the state of Wisconsin, he's been fighting to keep the promises that he made to the people of this state every day for the last three and a half years, and he was in this state just not too long ago. So allow me to bring greetings from the 45th President of the United States of America, President Donald Trump. (Applause.)
«Read the rest of this article»
Philadelphia, PA – New four-week COVID-19 projections released today by PolicyLab at Children's Hospital of Philadelphia (CHOP) show while many U.S. counties are experiencing increased cases of the virus as they reopen, large second waves of widespread community transmission are not currently forecasted in most areas.
«Read the rest of this article»

Clarksville, TN – Last summer, an explosion at the Philadelphia Energy Solutions refinery in Pennsylvania sent, according to WHYY, "3,271 pounds of the dangerous hydrofluoric acid" into the atmosphere. While the refinery still burned, Lynn Fisher arrived on the scene as the response and emergency operations center manager. On May 18th, 2020 Fisher will arrive at Austin Peay State University (APSU) as the institution's first Director of Emergency Management.
«Read the rest of this article»

Seattle, WA – Home sales slipped and the number of homes listed for sale plunged as the United States COVID-19 Coronavirus crisis turned into a national emergency in March, according to a new report from Redfin (www.redfin.com), the technology-powered real estate brokerage.
However, the U.S. median home sale price continued to increase, gaining 7.1% year over year and 3.3% month over month to $303,200.
«Read the rest of this article»

Plymouth Meeting, PA – INOVIO Pharmaceuticals, Inc. (NASDAQ:INO) today, Monday, April 6th, 2020, announced that the U.S. Food and Drug Administration (FDA) has accepted the company's Investigational New Drug (IND) application for INO-4800, its DNA vaccine candidate designed to prevent Coronavirus (COVID-19) infection, paving the way for Phase 1 clinical testing of INO-4800 in healthy volunteers beginning this week. The first dosing is planned for today.
«Read the rest of this article»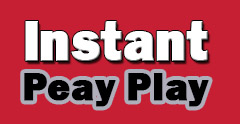 Clarksville, TN – For the third time in just about as many weeks, the Austin Peay State University (APSU) men's basketball team has been informed that a player from this past year's team will be transferring from the program.
Rising junior point guard Antwuan Butler announced on his Twitter account on March 26th that after talking with his family he felt transferring would be in his best interests.
«Read the rest of this article»

Evansville, IN – Round Three goes to the Govs. After two hard-fought matchups in the regular season yielded a split, the Austin Peay State University (APSU) men's basketball team erased the sour memories of the February 22nd loss in Charleston with a 76-65 win against Eastern Illinois in the 2020 Ohio Valley Conference Tournament quarterfinals.
«Read the rest of this article»