Topic: Photosynthesis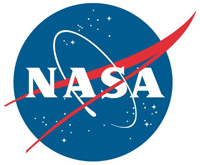 Greenbelt, MD – Taking advantage of a total lunar eclipse, astronomers using NASA's Hubble Space Telescope have detected Earth's own brand of sunscreen – ozone – in our atmosphere. This method simulates how astronomers and astrobiology researchers will search for evidence of life beyond Earth by observing potential "biosignatures" on exoplanets (planets around other stars).
Hubble did not look at Earth directly. Instead, the astronomers used the Moon as a mirror to reflect sunlight, which had passed through Earth's atmosphere, and then reflected back towards Hubble.
«Read the rest of this article»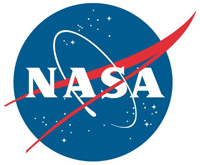 Greenbelt, MD – By studying the chemical elements on Mars today, including carbon and oxygen, NASA scientists can work backwards to piece together the history of a planet that once had the conditions necessary to support life.
Weaving this story, element by element, from roughly 140 million miles (225 million kilometers) away is a painstaking process. But scientists aren't the type to be easily deterred. Orbiters and rovers at Mars have confirmed that the planet once had liquid water, thanks to clues that include dry riverbeds, ancient shorelines, and salty surface chemistry.
«Read the rest of this article»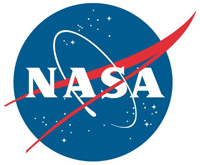 Washington, D.C. – NASA says that every night, under the cover of darkness, countless small sea creatures – from squid to krill – swim from the ocean depths to near the surface to feed. This vast animal migration – the largest on the planet and a critical part of Earth's climate system – has been observed globally for the first time thanks to an unexpected use of a space-based laser.
Researchers observed this vertical migration pattern using the Cloud-Aerosol Lidar and Infrared Pathfinder Satellite Observations (CALIPSO) satellite — a joint venture between NASA and the French space agency, Centre National d'Etudes Spatiales — that launched in 2006. They published their findings in the journal Nature Wednesday.
«Read the rest of this article»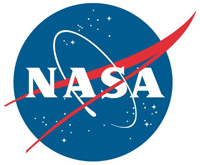 Pasadena, CA – A new NASA study shows that over the last 20 years, the atmosphere above the Amazon rainforest has been drying out, increasing the demand for water and leaving ecosystems vulnerable to fires and drought. It also shows that this increase in dryness is primarily the result of human activities.
Scientists at NASA's Jet Propulsion Laboratory in Pasadena, California, analyzed decades of ground and satellite data over the Amazon rainforest to track both how much moisture was in the atmosphere and how much moisture was needed to maintain the rainforest system.
«Read the rest of this article»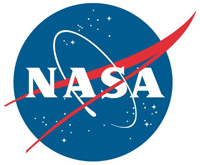 Greenbelt, MD – NASA says in the hunt for life on other worlds, astronomers scour over planets that are light-years away. They need ways to identify life from afar — but what counts as good evidence?
Our own planet provides some inspiration. Microbes fill the air with methane; photosynthesizing plants expel oxygen. Perhaps these gases might be found wherever life has taken hold.
«Read the rest of this article»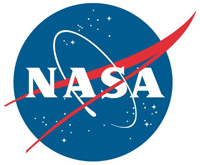 Pasadena, CA – NASA's newest carbon dioxide-measuring mission to launch into space, the Orbiting Carbon Observatory-3 (OCO-3), has seen the light. From its perch on the International Space Station, OCO-3 captured its first glimpses of sunlight reflected by Earth's surface on June 25th, 2019.
Just weeks later, the OCO-3 team was able to make its first determinations of carbon dioxide and solar-induced fluorescence – the "glow" that plants emit from photosynthesis, a process that includes the capture of carbon from the atmosphere.
«Read the rest of this article»
Written by Carol Rasmussen
NASA's Earth Science News Team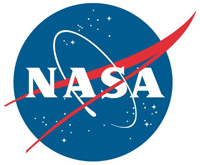 Washington, D.C. – NASA says when plants take in too much energy, they don't get fat – they lighten up. They absorb more sunlight than they need to power photosynthesis, and they get rid of the excess solar energy by emitting it as a very faint glow.
The light is far too dim for us to notice under normal circumstances, but it can be measured with a spectrometer. Called solar-induced fluorescence (SIF), it's the most accurate signal of photosynthesis that can be observed from space.
That's important because, as Earth's climate changes, growing seasons worldwide are also changing in both timing and length.
«Read the rest of this article»
NASA's Jet Propulsion Laboratory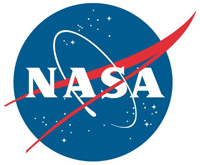 Pasadena, CA – When people think of the Arctic, snow, ice and polar bears come to mind. Trees? Not so much. At least not yet.
A new NASA-led study using data from the Arctic Boreal Vulnerability Experiment (ABoVE) shows that carbon in Alaska's North Slope tundra ecosystems spends about 13 percent less time locked in frozen soil than it did 40 years ago. In other words, the carbon cycle there is speeding up — and is now at a pace more characteristic of a North American boreal forest than of the icy Arctic.
«Read the rest of this article»
Written by Elyssia Widjaja
NASA's Jet Propulsion Laboratory Newsroom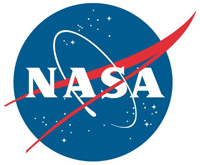 Pasadena, CA – A new university-led study has shown that lightening the color of soybean leaves may increase the growth and yield of this major world food crop. The finding offers a strategy to help address Earth's future food needs.
A science team led by Donald Ort of the University of Illinois and research scientist Berkley Walker of the University of Düsseldorf, Germany, combined detailed field measurements of nearly 70 varieties of soybeans with a sophisticated model of the above-ground portion of soybean plants, developed by co-author Darren Drewry of NASA's Jet Propulsion Laboratory in Pasadena, California.
«Read the rest of this article»
Written by Kate Ramsayer, NASA Goddard Space Flight Center
and Carol Rasmussen, NASA's Earth Science News Team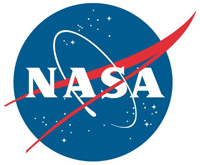 Washington, D.C. – Earth's oceans and land cover are doing us a favor. As people burn fossil fuels and clear forests, only half of the carbon dioxide released stays in the atmosphere, warming and altering Earth's climate. The other half is removed from the air by the planet's vegetation ecosystems and oceans.
As carbon dioxide levels in the atmosphere continue their rapid, human-made rise past levels not seen for hundreds of thousands of years, NASA scientists and others are confronted with an important question for the future of our planet: How long can this balancing act continue? And if forests, other vegetation and the ocean cannot continue to absorb as much or more of our carbon emissions, what does that mean for the pace of climate change in the coming century?
«Read the rest of this article»