Topic: Pigeon Forge TN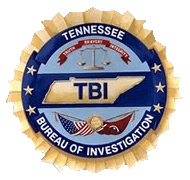 Charlotte, NC – The serial bank robber nicknamed the "Too Tall Bandit" has struck again. FBI Agents and local law enforcement believe the robber is responsible for at least 16 bank robberies in Tennessee, North Carolina, and South Carolina. The most recent robbery happened on November 27, 2020, at the United Community Bank in Etowah, North Carolina.
FBI Agents are working with state and local partners to determine if this suspect is connected to other robberies. The FBI is asking the public to help identify the suspect and is offering a reward of up to $15,000.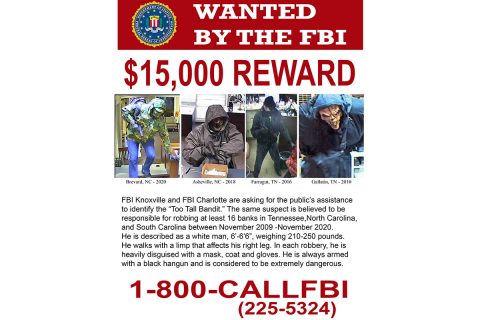 «Read the rest of this article»

Clarksville, TN – Austin Peay State University (APSU) has joined a state effort to distribute close to 300,000 free or low-cost cloth face coverings across the state.
APSU bought 30,000 (about 10 percent of the masks) to give to students, staff and faculty.
«Read the rest of this article»
Nashville, TN – Tennessee Governor Bill Lee's Economic Recovery Group (ERG) has developed the TN Strong Mask Movement, partnering with more than 30 flagship brands to distribute close to 300,000 free or low-cost cloth face coverings, at a projected value of more than $3 million, across the state.
«Read the rest of this article»
Clarksville, TN – City of Clarksville Purchasing Director Camille Thomas has begun a two-year term as president of the Tennessee Association of Public Purchasing (TAPP).
Thomas was elected, along with a slate of other officers, in October at the association's Fall Conference in Pigeon Forge.
«Read the rest of this article»
Clarksville Parks and Recreation event earns State, National Accolades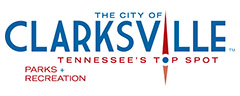 Clarksville, TN – The Clarksville Downtown Market received national recognition at two conferences this past week.
As part of the Pick TN Conference in Franklin, Tennessee, on February 21st-23rd, the Tennessee Association of Farmers Markets awarded the Clarksville Downtown Market first place for Best Market Brochure and second place for the Best Market T-shirt.
«Read the rest of this article»
Tennessee Department of Tourist Development

Nashville, TN – Tourism in Tennessee continues to expand with new attractions, impressive state-of-the-art developments, expansions and milestone anniversary celebrations of iconic attractions that help shape "The Soundtrack of America. Made in Tennessee."
«Read the rest of this article»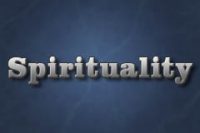 Murfreesboro, TN – I've made a few decisions in my 23 years.
The absolute-hands-down best decision I have made was when I decided to admit that I was broken, sinful, completely lost; I was desperate for the blood of Christ to cover me and make me new, clean, righteous, holy, redeemed, forgiven, free, satisfied.
And every decision I have made since then has been filtered through the lens of this great grace, filtered through the lens of obedience to Christ. (Now… when I say every decision, understand that I'm not counting the 17 million times I have decided to take a nap instead of spend time with God… There is grace, praise Jesus.)
«Read the rest of this article»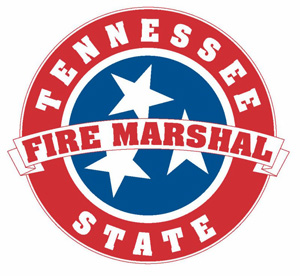 Nashville, TN – Consumers might know them as haunted houses or haunted mansions. But in Tennessee, they're called Special Amusement Buildings – and they have their own set of regulations.
As the Halloween season ramps up, the Tennessee State Fire Marshal's Office (SFMO) reminds consumers that safety features at Special Amusement Buildings are in place to help protect visitors and eliminate real-life scares.
«Read the rest of this article»
Written by Curtis Johnson
Tennessee State Representative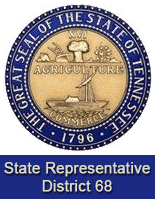 Nashville, TN – The first session of the 110th Tennessee General Assembly adjourned on May 10th, 2017, after passing major legislation that will benefit Tennesseans for generations to come. This is Part 10 of a 12 Part report.
This includes a measure making Tennessee the first state in the nation to offer all adults without a degree tuition-free access to community college; a new law rebuilding a safe and reliable transportation network, while reallocating revenues to maximize taxpayers' return on that investment; and a bill which provides a responsible path to improve access to broadband through investment, deregulation, and education.
Action in the General Assembly also included passage of a balanced budget which takes on no new debt, as well as legislation protecting the elderly, enhancing the state's robust job growth, cracking down on crime, and boosting efforts as the fastest improving state in the nation in K-12 student achievement. Following is a report on key legislation passed this year.
«Read the rest of this article»
Federal assistance requested to aid in recovery from Wildfires, Severe Storms
Nashville, TN – Tennessee Governor Bill Haslam Friday sent a request to President Barack Obama to expedite a major disaster declaration for five Tennessee counties in order to get needed federal assistance to aid in recovery from wildfires and severe storms.
The counties included in Haslam's declaration request are Coffee County, McMinn County, Polk County, Sequatchie County and Sevier County.
«Read the rest of this article»