Topic: Planet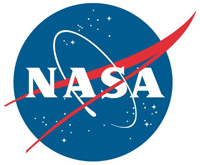 Greenbelt, MD – In 2019, when Wolf Cukier finished his junior year at Scarsdale High School in New York, he joined NASA's Goddard Space Flight Center in Greenbelt, Maryland, as a summer intern. His job was to examine variations in star brightness captured by NASA's Transiting Exoplanet Survey Satellite (TESS) and uploaded to the Planet Hunters TESS citizen science project.
"I was looking through the data for everything the volunteers had flagged as an eclipsing binary, a system where two stars circle around each other and from our view eclipse each other every orbit," Cukier said.
«Read the rest of this article»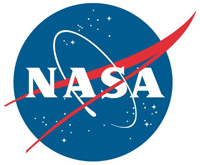 Washington, D.C. – NASA says one of the brightest and most massive star-forming regions in our galaxy, the Omega or Swan Nebula, came to resemble the shape resembling a swan's neck we see today only relatively recently.
New observations reveal that its regions formed separately over multiple eras of star birth. The new image from the Stratospheric Observatory for Infrared Astronomy, or SOFIA, is helping scientists chronicle the history and evolution of this well-studied nebula.
"The present-day nebula holds the secrets that reveal its past; we just need to be able to uncover them," said Wanggi Lim, a Universities Space Research Association scientist at the SOFIA Science Center at NASA's Ames Research Center in California's Silicon Valley.
«Read the rest of this article»

Clarksville, TN – An Austin Peay State University (APSU) graduate is heading to the South Pole in January to perform seismology observations of the Solar System's largest planet. She'll be there – during winter – for 10 months.
«Read the rest of this article»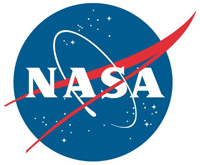 Pasadena, CA – NASA's Spitzer Space Telescope data has been used in a new study to provide a rare glimpse of conditions on the surface of a rocky planet orbiting a star beyond the Sun. The study, published today in the journal Nature, shows that the planet's surface may resemble those of Earth's Moon or Mercury:
The planet likely has little to no atmosphere and could be covered in the same cooled volcanic material found in the dark areas of the Moon's surface, called mare.
«Read the rest of this article»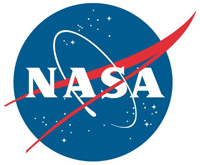 Greenbelt, MD – NASA's Transiting Exoplanet Survey Satellite (TESS) has discovered a hot planet that has pointed the way to additional worlds orbiting the same star, one of which is located in the star's habitable zone. If made of rock, this planet may be around twice Earth's size.
The new worlds orbit a star named GJ 357, an M-type dwarf about one-third the Sun's mass and size and about 40% cooler that our star. The system is located 31 light-years away in the constellation Hydra. In February, TESS cameras caught the star dimming slightly every 3.9 days, revealing the presence of a transiting exoplanet — a world beyond our solar system — that passes across the face of its star during every orbit and briefly dims the star's light.
«Read the rest of this article»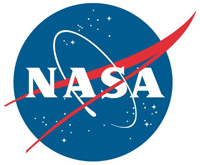 Greenbelt, MD – A world between the sizes of Mars and Earth orbiting a bright, cool, nearby star has been discovered by NASA's Transiting Exoplanet Survey Satellite (TESS). The planet, called L 98-59b, marks the tiniest discovered by TESS to date.
Two other worlds orbit the same star. While all three planets' sizes are known, further study with other telescopes will be needed to determine if they have atmospheres and, if so, which gases are present. The L 98-59 worlds nearly double the number of small exoplanets — that is, planets beyond our solar system — that have the best potential for this kind of follow-up.
«Read the rest of this article»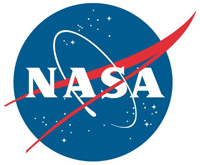 Greenbelt, MD – NASA says scientists may have found a way to tell if alien worlds have a climate that is suitable for life by analyzing the light from these worlds for special signatures that are characteristic of a life-friendly environment.
This technique could reveal the inner edge of a star's habitable zone, the region around a star where liquid water could exist on the surface of a rocky planet.
"Habitable planets by definition have water on their surfaces," said Eric Wolf of the University of Colorado, Boulder. "However, water can come in the forms of ocean, ice, snow, vapor, or cloud. Each of these forms of water have very different effects on climate. "
«Read the rest of this article»
Written by Francis Reddy
NASA's Goddard Space Flight Center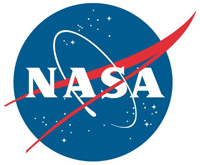 Greenbelt, MD – Using data from NASA's Kepler space telescope, citizen scientists have discovered a planet roughly twice the size of Earth located within its star's habitable zone, the range of orbital distances where liquid water may exist on the planet's surface. The new world, known as K2-288Bb, could be rocky or could be a gas-rich planet similar to Neptune. Its size is rare among exoplanets – planets beyond our solar system.
"It's a very exciting discovery due to how it was found, its temperate orbit and because planets of this size seem to be relatively uncommon," said Adina Feinstein, a University of Chicago graduate student who discussed the discovery on Monday, January 7th, at the 233rd meeting of the American Astronomical Society in Seattle.
«Read the rest of this article»
NASA Jet Propulsion Laboratory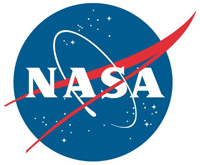 Pasadena, CA – NASA says Mars and Earth are like two siblings who have grown apart.
There was a time when their resemblance was uncanny: Both were warm, wet and shrouded in thick atmospheres. But 3 or 4 billion years ago, these two worlds took different paths.
We may soon know why they went their separate ways. NASA's InSight spacecraft will arrive at the Red Planet on Monday, November 26th, 2018 and will allow scientists to compare Earth to its rusty sibling like never before.
«Read the rest of this article»
NASA Headquarters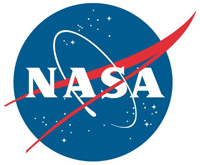 Washington, D.C. – Using NASA's Hubble and Kepler space telescopes, astronomers have uncovered tantalizing evidence of what could be the first discovery of a moon orbiting a planet outside our solar system.
This moon candidate, which is 8,000 light-years from Earth in the Cygnus constellation, orbits a gas-giant planet that, in turn, orbits a star called Kepler-1625. Researchers caution that the moon hypothesis is tentative and must be confirmed by follow-up Hubble observations.
«Read the rest of this article»