Topic: Poets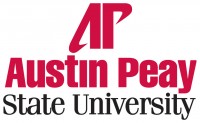 Clarksville, TN – A few years ago, the award-winning poet Toi Derricotte read a collection of poems by Austin Peay State University alumnus Jeff Hardin, and she was immediately struck by the simple power and beauty of his words.
"Jeff Hardin is extremely sophisticated, mature and knows exactly what he is doing," she said. «Read the rest of this article»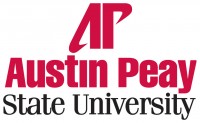 Clarksville, TN – In early 2012, award-winning poet Nancy Eimers read a poetry collection that was tender and serious, but also deeply funny and playful.
"This is a poet who pays attention to small wonders, who marvels that 'sticks / can walk' and 'the roots of trees gather / forgotten rains,' who takes to heart 'the river's stillness behind a fallen log,' and yearns over human fragility, a child's hand with its 'twiggish bones, the little covering of skin,'" Eimers later wrote. "In and around and under the wit these poems are enormously tender."
«Read the rest of this article»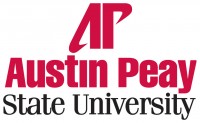 Clarksville, TN – During the summer months, the great American poet Robert Frost liked to stay in a small, white clapboard farmhouse in rural New Hampshire. According to the website www.literarytraveler.com, he later wrote to a friend about his first experience at the farm.
"Our summer was one of the pleasantest we have had for years… There is a pang there that makes poetry," Frost wrote.
«Read the rest of this article»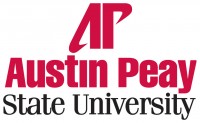 Clarksville, TN – Young poets looking for a bit of writing advice would do well to establish a few criteria when seeking out a mentor. First, it's always best to listen to someone who has published at least one book of verse. Second, make sure the poet in question has a few major awards. Third, and most important, try to find an individual that you can actually meet in person.
Following a criterion such as this will usually ensure that you receive only high quality advice. And, luckily for any young poets in the area, someone possessing all three of the above credentials is stopping by Austin Peay State University later this month. «Read the rest of this article»

Poetry, like music, is meant to be heard. The cadence of the spoken words has the ability to quiet the mind, illuminating a depth of feeling for the attuned listener.
 
At 4:00pm on September 23rd, area residents will get to experience the transcending powers of two of the country's formidable poets – Kazim Ali and Brett Ralph – during a public reading of their work in room 303 of the Morgan University Center. A book signing will follow.
Ali is the author of two books of poetry, "The Far Mosque" and "The Fortieth Day." He was the winner of the Alice James Books' New England/New York Award, and his poetry has been featured in national journals such as Best American Poetry 2007, American Poetry Review, Boston Review and Barrow Street.
«Read the rest of this article»
Nashville -Nobel Peace nominee Cindy Sheehan, Singer/Songwriter David Rovics, and the Reverend Henry Blaze will join musicians, poets, speakers, and dancers at a rally to be held on Sunday,  June 14, 2009 at the band shell in Centennial Park in Nashville from 11:00 a.m. to 7:00 p.m.
Mrs. Sheehan will be speaking about the robbery of billions of dollars to bail out financial speculators who have wrecked the economy through their greed and neglect. A small number of very wealthy people and international corporations are reaping billions of public money being bailed out and  in their pursuit of war and occupation in the Middle East. Tennesseans are losing thousands of jobs because of this irresponsible and covetous behavior. Thousands of people are saying "No more bail outs to the people and corporations that are causing so much pain and death." «Read the rest of this article»