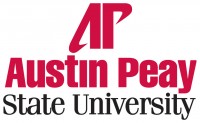 Clarksville, TN – During the summer months, the great American poet Robert Frost liked to stay in a small, white clapboard farmhouse in rural New Hampshire. According to the website www.literarytraveler.com, he later wrote to a friend about his first experience at the farm.
"Our summer was one of the pleasantest we have had for years… There is a pang there that makes poetry," Frost wrote.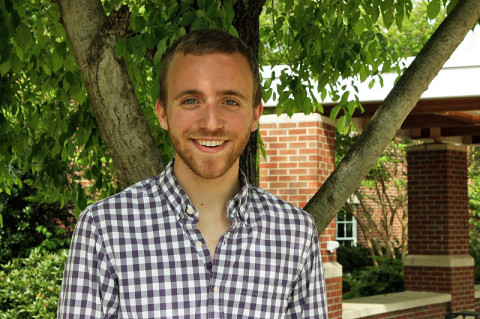 He spent 19 summers at the farm, and in 1977, 14 years after his death, the farmhouse was transformed into The Frost Place – a retreat for emerging American poets. This summer, recent Austin Peay State University graduate Chase Davenport will stay at Frost's former summer home to study the craft under some of the nation's top poets.
"I'm going July 14th to their Conference on Poetry, and that's basically an intensive workshop that lasts an entire week," Davenport said. "I get to work with well-established poets like Kevin Prufer, Cleopatra Mathis and Martha Rhodes. I get to be around 60 or 70 poets and in workshops all day long, writing poetry all day long."
Davenport is able to attend this exclusive residency because he received the APSU Bravo Award earlier this spring. Each year, the University's Office of Academic Affairs presents the award to a high achieving student with an interest in research or creative work. The award pays for the recipient to attend a professional conference or workshop related to his or her research.
"I'd never be able to go without this Bravo Award," he said.
Davenport arrived at APSU four years ago from Humboldt, Tennessee, planning to study music composition. Then he took a class taught by poet and former APSU associate professor Dr. Blas Falconer, which inspired him to change his major to English. In the years that followed, he has become a guiding force in the campus' creative writing community.
"We're very proud of him here," Dr. Amy Wright, associate professor of English, said. "He has been such an inspiration for our local writing community, providing them with a writing role model, demonstrating what it means to be a serious writer is to engage community, give and receive feedback, organize local readings, and of course, invest in the work itself."
Davenport served as the inaugural president of the APSU Creative Writing Club. After only two years, it is now the largest collegiate-based student writing organization in Tennessee. He was also editor-in-chief of the student literary magazine, "The Red Mud Review," which received more than 200 submissions from across the country this year.
On May 10th, Davenport finished his career at APSU, earning his Bachelor of Arts in English. He was recently accepted into the Master of Fine Arts program at The New School in New York City, but he hasn't decided if he will attend this fall or not. Right now, he's focused on spending his summer the way Frost did – writing outside a small farmhouse in rural New Hampshire.