Topic: Presidential Debate

Clarksville, TN – Austin Peay State University (APSU) Interim President Dannelle Whiteside recently announced a special Civic Engagement 101 seminar, hosted by Human Resources and the Department of Political Science and Public Management, at 11:00am on September 30th, 2020.
«Read the rest of this article»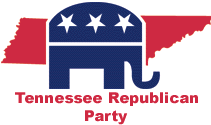 The Montgomery County Republican Party will host a McCain Debate Watch tonight, October 15, at 7:30PM at the GOP Headquarters, 1820 Madison St. (next to TCBY.)  For more information, call 647-4477.
The Austin Peay State University Library will be the scene the College Republicans and the College Democrats on Thursday, October 16 at 7 p.m. The topic will be the Presidential Election.
A debate between the Chairmen of the Republican Party and the  Democratic Party will take place in the ballroom at the Morgan Center at Austin Peay State University on Wednesday, October 29 at 2PM.
The Republican Party will meet at the GOP Headquarters, 1820 Madison (next to TCBY) at 7PM on Tuesday, October 28.  The public is welcome.  Phone 648-0174 for information.
The public is welcome to attend all of these events.
The Montgomery County Democratic Party will host the third and final debate watch party at MCDP headquarters, 534 Madison Street,  on Wednesday, October 15 at 8 p.m. (CST).  Refreshments will be served.
The first debate, held in St. Louis, Missouri, gave an edge to Senator Obama, while the second debate, deemed "lackluster" by viewers and political pundits alike, nonetheless also gave Obama an edge.
The global fiscal crisis underwent a volcanic eruption in the intervening week and has given both candidates new urgency when it comes to calming voter fears and offering a strong economic platform rather than feinting off accusatory blows and personal attacks. The American public wants a steadfast candidate with a solid plan to resurrect the US economy, keep jobs afloat and keep enough money coming in to pay bills and mortgages, and put food on the table.
For additional information call 931-552-5523.
It's easy to look at Sen. McCain begging off a handshake from Sen. Barack Obama and just see a white guy dissing a black guy. But I wouldn't get Al and Jesse on the BlackPhone just yet — I think that whole thing is a sight more complicated than prejudice and politics. I'm (arguably) as much a race man as anyone, but real men everywhere know McCain's in clear violation of the man code. Let me explain.
For me and most of the men I know, the handshake is as good as gold: it's a bond that seals a covenant of honor and mutual respect. Now, some cats go overboard. Like, shake my hand firm, man, but don't squeeze too hard. Who are you? Popeye? No need to break my fingers. «Read the rest of this article»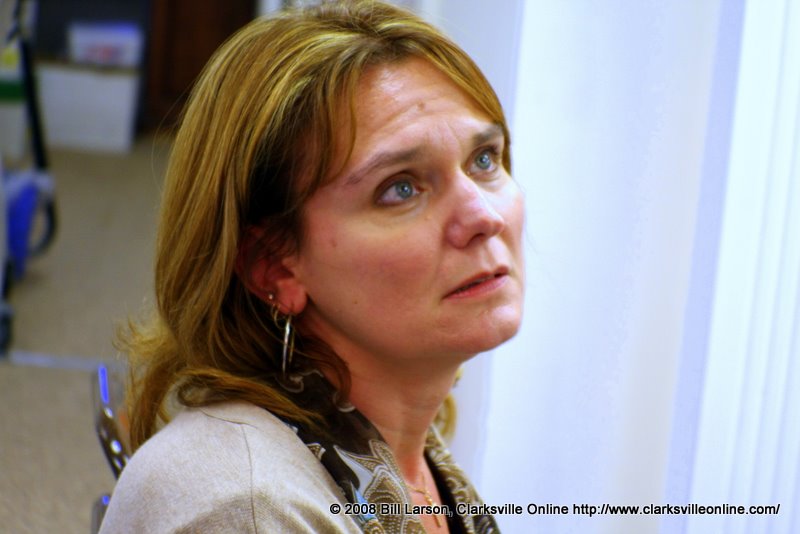 Pre-presidential debate event is well attended with diverse community population. Hispanic/Latino community activists speak out on election, progress, and issues facing all voters.
The Montgomery County Democratic Party Headquarters, 534 Madison Street, served as the host site for the Latinos For Obama House Party. As a prelude to the 2nd presidential debate, the gathering was a well attended affair that drew participants from beyond just the Latino/Hispanic community.
Fabian Bedne, an architectural engineer, was the guest speaker for the event. Bedne is a founding member and President of the Middle Tennessee Hispanic Democrats, founding member of the Middle Tennessee Chapter of the National Association of Hispanic Real Estate Professionals, the Tennessee Hispanic Voters Coalition PAC, and member of the Executive Committee of the Davidson County Democratic Party.
Bedne has been featured various times in news print, television and recently spoke to Latino Democrats from around the country as an Obama delegate to the Democratic National Convention.
«Read the rest of this article»
As a global audience tuned in on the second presidential debate, held at Belmont University in Nashville, all the action was happening on the streets surrounding the campus. Political commentators and pundits agreed that the town hall debate format simply didn't work, that the hoped for verbal battles failed to detonate any real excitement. Outside, it was another story.
I opted out of specific local debate coverage, and with CO writer Debbie Boen instead headed to Nashville to make our own voices heard. Debbie, founder of the FreeThinkers for Peace and Civil Liberties, and I (a devout member) headed for 21st and Blakemore, two blocks from the Debate Hall, center of the Nashville Peace Coalition et al rally and press conference. The Coalition the night before sponsored "an alternative debate" featuring the other candidates in the running for the US presidency. The ones without the political machine and the super-sized budgets.
Nearing Nashville on I-24 we were greeted with traffic signs directing debate trackers to the proper exits, so naturally, we made a wrong turn, got slightly misdirected and ended up exactly where we needed to be. Serendipity can be wonderful. «Read the rest of this article»
35 days and counting until Election Day!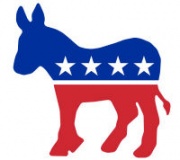 The Montgomery County Democratic Party and Clarksville for Obama encourage everyone age 18 and up to register to vote and to encourage their friends to register, by either going to the Election Commission of on Pageant Lane or by registering online  at www.ClarksvilleForObama.com .
The last day to register to be eligible to vote in the general election is OCT. 6th.
The MCDP and Clarksville for Obama are also seeking volunteers to work in the Madison Street office. if you are interested, please call 552-5523. «Read the rest of this article»
BREAKING NEWS: John McCain this afternoon announced he was suspending his campaign to focus on the economic crisis in America and has requested that the Sept. 26 debate be rescheduled.
President Bush to address nation at 8 p.m. CST.
McCain's decision is a complete about-face from his prior statements  that the United States economy is "fundamentally sound." This is John McCain's statement, released at 3 p.m. today.:
America this week faces an historic crisis in our financial system. We must pass legislation to address this crisis. If we do not, credit will dry up, with devastating consequences for our economy. People will no longer be able to buy homes and their life savings will be at stake. Businesses will not have enough money to pay their employees. If we do not act, ever corner of our country will be impacted. We cannot allow this to happen.
Last Friday, I laid out my proposal and I have since discussed my priorities and concerns with the bill the Administration has put forward. Senator Obama has expressed his priorities and concerns.This morning, I met with a group of economic advisers to talk about the proposal on the table and the steps that we should take going forward.I have also spoken with members of Congress to hear their perspective. «Read the rest of this article»