Topic: Protein

Silver Spring, MD – The U.S. Food and Drug Administration (FDA) today continued to take action in the ongoing response to the COVID-19 Coronavirus pandemic:
Today, FDA took action to help facilitate the timely development of safe and effective vaccines to prevent COVID-19 Coronavirus by providing guidance with recommendations related to licensure for those developing COVID-19 Coronavirus vaccines.
«Read the rest of this article»
Blanchfield Army Community Hospital Public Affairs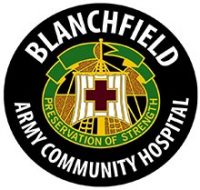 Fort Campbell, KY – The Blanchfield Army Community Hospital (BACH) Nutrition Care Division representatives launched a four part mini-series to discuss basic nutrition and hydration, nutrition and immunity, fueling for fitness, and dietary supplements. The first segment is about seven minutes long and can be found on the Blanchfield Army Community Hospital Facebook Page at www.facebook.com/BACH.FortCampbell
"There are a lot of factors that contribute to a Soldier's overall readiness and nutrition is certainly one of them. We wanted to produce the series to continue to educate about nutrition and the different topics that relate to Soldiers and beneficiaries across the military health system,"said 2nd Lt. Jason Nepa, an Army dietitian at BACH.
«Read the rest of this article»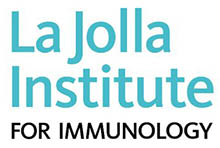 La Jolla, CA – Scientists around the world are racing to develop a vaccine to protect against COVID-19 Coronavirus infection, and epidemiologists are trying to predict how the coronavirus pandemic will unfold until such a vaccine is available.
Yet, both efforts are surrounded by unresolved uncertainty whether the immune system can mount a substantial and lasting response to SARS-CoV-2 and whether exposure to circulating common cold coronaviruses provides any kind of protective immunity.
«Read the rest of this article»
Circulation: Heart Failure Journal Report
Dallas, TX – For middle-aged men, eating higher amounts of protein was associated with a slightly elevated risk for heart failure than those who ate less protein, according to new research in Circulation: Heart Failure, an American Heart Association journal.
Despite the popularity of high protein diets, there is little research about how diets high in protein might impact men's heart failure risk.
«Read the rest of this article»
Dallas, TX – New medicines to fight heart disease, updated guidelines for strokes and high blood pressure, and research into genome editing are among the top heart disease and stroke advances in 2017, according to the American Heart Association, the world's leading voluntary health organization devoted to fighting cardiovascular disease and stroke.
The Association, one of the top funders of heart- and stroke-related research worldwide, has been compiling an annual top 10 list of major advances in heart disease and stroke science since 1996. Here, in no particular order, are the organization's picks for leading research accomplishments published in 2017.
«Read the rest of this article»
Hypertension Journal Report
Dallas, TX – Lingering hypertension is common and may go unnoticed among women who have severe pre-eclampsia during pregnancy, according to new research in the American Heart Association's journal Hypertension.
Pre-eclampsia, which is when a woman develops hypertension and elevated protein in the urine during pregnancy, occurs in three to five percent of pregnancies in the developed world. Recent studies have shown that women with pre-eclampsia are more likely than women with normal blood pressure during pregnancy to have high blood pressure post-pregnancy.
«Read the rest of this article»
U.S. Army Public Affairs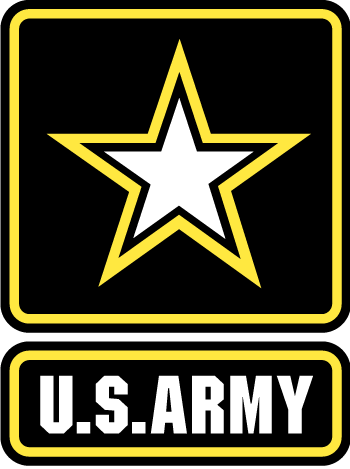 Washington, D.C. – U.S. Army officials on Saturday announced it will soon field a personal fitness bracelet that will allow Army leaders to track their Soldiers' fitness in real time.
The technology will enable Army leadership to monitor their Soldiers' activity level, physical location, and intake of foods, liquids, and other substances. It also allows leaders to provide remote mentoring in real time, according to Dr. Duke McDirkington, the lead scientific advisor from the U.S. Army's Research Institute of Environmental Medicine, or USARIEM, and the co-chair of the Army's Physical Training Belt Task Force.
«Read the rest of this article»
American Heart Association Can Now Certify These Foods as Heart-Healthy
Dallas, TX – The Food and Drug Administration (FDA) released an interim final rule removing the low fat and positive nutrient requirements which will apply to nearly all fresh fruits and vegetables, allowing them to make a heart health claim and be eligible for food certification programs like the American Heart Association's Heart-Check mark program.
The ruling was in response to a petition submitted by the Association in September 2012.
«Read the rest of this article»

Nashville, TN – Autumn is generally regarded as a sweet season, the year's peak harvest time. You could say Tennessee's sweetest harvest is contained in the jars of honey and sorghum syrup now lining shelves at farms, orchards and farmers markets across the state.
Honey is often harvested twice per year, in spring and fall. Flavor is determined solely by the nectar source, giving some honeys stronger flavor than others. As a rule, the lighter the honey's color the milder its flavor, but buying directly from the beekeeper is the best way to learn the characteristics of a particular honey.
«Read the rest of this article»
Written by Rachel Molina
Science at NASA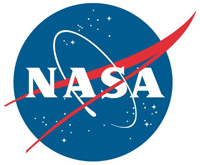 Washington, D.C. – Alzheimer's disease is a global problem. In the United States alone, more than 5 million people have the disease and a new diagnosis is made every 67 seconds—numbers that are just a fraction of worldwide totals. Among medical researchers, Alzheimer's is a top priority.
Researchers working with astronauts on the International Space Station are embarking on a mission to discover the origin of Alzheimer's. Although the details are still a little fuzzy, researchers believe that Alzheimer's and similar diseases advance when certain proteins in the brain assemble themselves into long fibers that accumulate and ultimately strangle nerve cells in the brain.
«Read the rest of this article»