Topic: Pulsar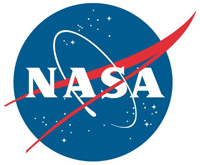 Pasadena, CA – NASA reports that an international team of scientists may be close to detecting faint ripples in space-time that fill the universe.
Pairs of black holes billions of times more massive than the Sun may be circling one another, generating ripples in space itself. The North American Nanohertz Observatory for Gravitational Waves (NANOGrav) has spent more than a decade using ground-based radio telescopes to look for evidence of these space-time ripples created by behemoth black holes.
«Read the rest of this article»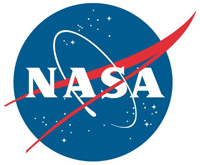 Greenbelt, MD – NASA's Fermi Gamma-ray Space Telescope has discovered a faint but sprawling glow of high-energy light around a nearby pulsar. If visible to the human eye, this gamma-ray "halo" would appear about 40 times bigger in the sky than a full Moon. This structure may provide the solution to a long-standing mystery about the amount of antimatter in our neighborhood.
"Our analysis suggests that this same pulsar could be responsible for a decade-long puzzle about why one type of cosmic particle is unusually abundant near Earth," said Mattia Di Mauro, an astrophysicist at the Catholic University of America in Washington and NASA's Goddard Space Flight Center in Greenbelt, Maryland.
«Read the rest of this article»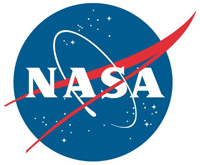 Greenbelt, MD – NASA's Neutron star Interior Composition Explorer (NICER) telescope on the International Space Station detected a sudden spike of X-rays at about 9:04pm CDT on August 20th. The burst was caused by a massive thermonuclear flash on the surface of a pulsar, the crushed remains of a star that long ago exploded as a supernova.
The X-ray burst, the brightest seen by NICER so far, came from an object named SAX J1808.4-3658, or J1808 for short. The observations reveal many phenomena that have never been seen together in a single burst. In addition, the subsiding fireball briefly brightened again for reasons astronomers cannot yet explain.
«Read the rest of this article»
Written by Jeanette Kazmierczak
NASA's Goddard Space Flight Center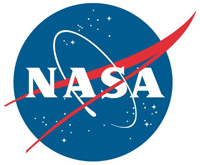 Greenbelt, MD – Scientists analyzing the first data from the Neutron star Interior Composition Explorer (NICER) mission have found two stars that revolve around each other every 38 minutes — about the time it takes to stream a TV drama.
One of the stars in the system, called IGR J17062–6143 (J17062 for short), is a rapidly spinning, superdense star called a pulsar. The discovery bestows the stellar pair with the record for the shortest-known orbital period for a certain class of pulsar binary system.
The data from NICER also show J17062's stars are only about 186,000 miles (300,000 kilometers) apart, less than the distance between Earth and the Moon.
«Read the rest of this article»
Written by Whitney Clavin
Caltech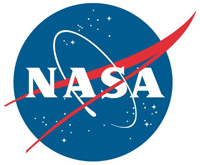 Pasadena, CA – Five years ago, on June 13th, 2012, Caltech's Fiona Harrison, principal investigator of NASA's NuSTAR mission, watched with her team as their black-hole-spying spacecraft was launched into space aboard a rocket strapped to the belly of an aircraft.
The launch occurred over the Kwajalein Atoll in the Marshall Islands. Many members of the team anxiously followed the launch from the mission's operations center at the University of California, Berkeley, anxious to see what NuSTAR would find.
«Read the rest of this article»
Space Telescope Science Institute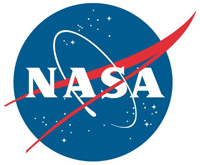 Baltimore, MD – Astronomers have produced a highly detailed image of the Crab Nebula, by combining data from telescopes spanning nearly the entire breadth of the electromagnetic spectrum, from radio waves seen by the Karl G. Jansky Very Large Array (VLA) to the powerful X-ray glow as seen by the orbiting Chandra X-ray Observatory.
And, in between that range of wavelengths, the Hubble Space Telescope's crisp visible-light view, and the infrared perspective of the Spitzer Space Telescope.
«Read the rest of this article»
Written by Elizabeth Landau
NASA's Jet Propulsion Laboratory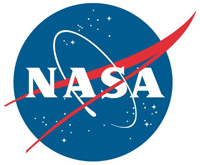 Pasadena, CA – The Milky Way's close neighbor, Andromeda, features a dominant source of high-energy X-ray emission, but its identity was mysterious until now. As reported in a new study, NASA's NuSTAR (Nuclear Spectroscopic Telescope Array) mission has pinpointed an object responsible for this high-energy radiation.
The object, called Swift J0042.6+4112, is a possible pulsar, the dense remnant of a dead star that is highly magnetized and spinning, researchers say. This interpretation is based on its emission in high-energy X-rays, which NuSTAR is uniquely capable of measuring. The object's spectrum is very similar to known pulsars in the Milky Way.
«Read the rest of this article»
Written by Elizabeth Landau
NASA's Jet Propulsion Laboratory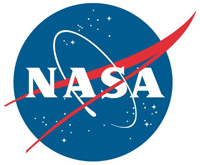 Pasadena, CA – There's a new record holder for brightest pulsar ever found — and astronomers are still trying to figure out how it can shine so brightly. It's now part of a small group of mysterious bright pulsars that are challenging astronomers to rethink how pulsars accumulate, or accrete, material.
A pulsar is a spinning, magnetized neutron star that sweeps regular pulses of radiation in two symmetrical beams across the cosmos. If aligned well enough with Earth, these beams act like a lighthouse beacon — appearing to flash on and off as the pulsar rotates. Pulsars were previously massive stars that exploded in powerful supernovae, leaving behind these small, dense stellar corpses.
«Read the rest of this article»
Written by Elizabeth Landau
NASA's Jet Propulsion Laboratory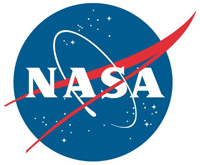 Pasadena, CA – Like anthropologists piecing together the human family tree, astronomers have found that a misfit "skeleton" of a star may link two different kinds of stellar remains. The mysterious object, called PSR J1119-6127, has been caught behaving like two distinct objects — a radio pulsar and a magnetar — and could be important to understanding their evolution.
A radio pulsar is type of a neutron star — the extremely dense remnant of an exploded star — that emits radio waves in predictable pulses due to its fast rotation.
«Read the rest of this article»
Written by Janet Anderson
NASA's Marshall Space Flight Center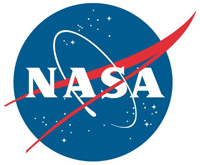 Huntsville, AL – A fast-moving pulsar appears to have punched a hole in a disk of gas around its companion star and launched a fragment of the disk outward at a speed of about 4 million miles per hour. NASA's Chandra X-ray Observatory is tracking this cosmic clump, which appears to be picking up speed as it moves out.
The double star system PSR B1259-63/LS 2883 – or B1259 for short – contains a star about 30 times as massive as the Sun and a pulsar, an ultra-dense neutron star left behind when an even more massive star underwent a supernova explosion.
«Read the rest of this article»