Topic: Pumpkin Carving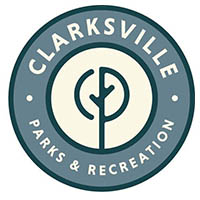 Clarksville, TN – The Clarksville Parks and Recreation Department will hold its annual BBQ Bash from 10:00am to 3:00pm Saturday, October 3rd, 2020 at Liberty Park. The event is sponsored by TriStar Beverage of Clarksville, Queener Law, and Bojangles.
The public is invited to watch area teams compete to prepare the best tasting barbecue. Admission for the public is free, and guests can expect live music, artisan vendors and a cornhole tournament. Beer and barbecue will be available for purchase, and 100 percent of beer proceeds will go to Big Brothers Big Sisters.
«Read the rest of this article»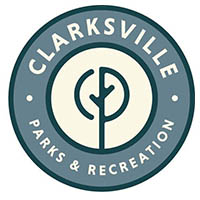 Clarksville, TN – The Clarksville Parks and Recreation Department is offering a variety of spooky and fun events this fall. Family-friendly events are affordably priced and will take place at several Parks and Recreation venues:
Ghost Tours with Clarksville BCycle — 6:00pm-8:00pm Friday, October 11th: Don't miss this haunted guided tour through the Austin Peay State University (APSU) campus stopping at historical points of interest with dark pasts. The fee is $20.00 per person. APSU students can use their BCycle promo code to receive $5.00 off! See Clarksville.BCycle.com for information.
«Read the rest of this article»
Nashville, TN – Campbell Crossing, Lend Lease's privatized military family housing community located on Fort Campbell, will host its annual Fall Festival on Saturday, October 18th. The Festival begins at 1:00pm and goes until 4:00pm.
The free resident event will provide families an opportunity to meet their neighbors and enjoy an afternoon full of fun fall activities for the entire family! «Read the rest of this article»
Also Finds Two-Thirds of Parents Check Kids' Candy for Tampering, Half Steal Candy from Kids, One in Seven Has Seen a Ghost
Washington, D.C. – The scariest thing many parents will see this Halloween may be their bank balance, found a new LivingSocial Families survey. The survey, conducted online among more than 4,000 American families with children by Mandala Research, found that more than half of families plan to reduce their Halloween spending this year due to the economy. Among the findings:
More than half of families surveyed (53%) plan to reduce their Halloween spending this year due to the economy. One in three families (35%) plans to spend less on costumes and decorations, 14% are giving out less candy, and 12% are making their families' costumes this year, rather than buying them. «Read the rest of this article»


Yes, pumpkin carving is fun. But it can turn Halloween into a nightmare, too. Just ask Brad Gruner, starting quarterback for the University of New Mexico's football team. Last year, his season ended when he cut a tendon in his throwing hand while carving a pumpkin. And for Anita Lo, owner of the West Village Restaurant Annisa, a similar accident in her teens dashed her hopes of becoming a pianist. Such injuries come as no surprise to emergency room physicians and hand surgeons who see them in droves this time of year.
«Read the rest of this article»


Clarksville, TN – The City of Clarksville's Parks & Recreation Department has received the Special Events Award I for Fright on Franklin.
The Tennessee Recreation and Parks Association (TRPA) Special Events Arts & Marketing Award recognizes innovation and creativity and inspires other to develop similar programs in their own area.
«Read the rest of this article»
This year's first ever Fright on Franklin is set to take place Saturday, October 31 in Downtown Clarksville. The family friendly Halloween event is for adults and kids of all ages and provides activities such as costume contests, pumpkin carving contests and trick-or-treating.
Festivities begin at 4p.m. Local businesses will have booths along Franklin Street from 4-7p.m. where kids can trick-or-treat safely with the supervision of their parents.
Costume contests begin at 5p.m. Costumes will be judged in several age categories including Babies, Toddlers, Kids ages 5-8, Pre-teens ages 9-12, Teens ages 13-17, Adults ages 18-54, Seniors ages 55 & up and Dogs. All costumes should be in good taste and appropriate for a family event.
Among other activities, is the Pumpkin Carving and Painting Contest. Adults and children are invited to attend the Downtown Market on Saturday, October 24 where they may purchase and decorate pumpkins to enter into the contest. The carved and painted pumpkins will be displayed throughout Franklin Street businesses where they will be judged. The Carving and Painting contest is divided into several categories: Painting for ages 1-3, Painting for ages 4-6, carving for ages 7-9, carving for ages 10-13, carving for ages 14-17, carving for ages 18-54 and carving for ages 55 and up.
This is sure to be a night of frightful fun for everyone! For more details on the event and information about being a business vendor, contact the Clarksville Parks and Recreation Office at 645-7476 or visit www.cityofclarksville.com/parksandrec.


The weekly Clarksville Parks and Recreation Department Recreation Report provides Clarksvillians with a glimpse at the activities and events that are available from the Parks and Recreation Department for them to enjoy together as a family. This weeks highlights include:
Kleeman Haunted Mansion
First ever Fright on Franklin
Community Centers
Downtown Market Closing for the season
We hope everyone who attended Friday night's Jammin' in the Alley had an enjoyable time. Friday's concert concluded the Jammin' in the Alley concert series for this year. But, do not fret. The popular series is set to return in the spring with another great lineup of music, dancing, food and fun.
In the meantime, check out some of the other fun events Parks and Recreation has coming up this fall and winter. «Read the rest of this article»


The weekly Clarksville Parks and Recreation Department Recreation Report provides Clarksvillians with a glimpse at the activities and events that are available from the Parks and Recreation Department for them to enjoy together as a family. This weeks highlights include:
Bark Park
Halloween events
Community Center Hours
Safety Saturday Day
«Read the rest of this article»