Topic: Quasars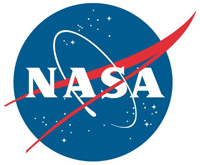 Greenbelt, MD – Using the unique capabilities of NASA's Hubble Space Telescope, a team of astronomers has discovered the most energetic outflows ever witnessed in the universe. They emanate from quasars and tear across interstellar space like tsunamis, wreaking havoc on the galaxies in which the quasars live.
Quasars are extremely remote celestial objects, emitting exceptionally large amounts of energy. Quasars contain supermassive black holes fueled by infalling matter that can shine 1,000 times brighter than their host galaxies of hundreds of billions of stars.
«Read the rest of this article»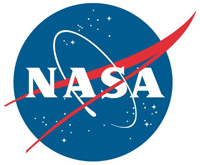 Greenbelt, MD – NASA says our Milky Way is a frugal galaxy. Supernovas and violent stellar winds blow gas out of the galactic disk, but that gas falls back onto the galaxy to form new generations of stars. In an ambitious effort to conduct a full accounting of this recycling process, astronomers were surprised to find a surplus of incoming gas.
"We expected to find the Milky Way's books balanced, with an equilibrium of gas inflow and outflow, but 10 years of Hubble ultraviolet data has shown there is more coming in than going out," said astronomer Andrew Fox of the Space Telescope Science Institute, Baltimore, Maryland, lead author of the study to be published in The Astrophysical Journal.
«Read the rest of this article»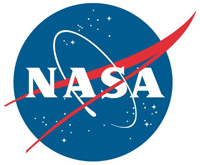 Washington, D.C. – Navigating to within three inches of your destination is made possible by algorithms and software developed by NASA. These power a NASA system that augments the raw navigation signals provided by the U.S. Air Force's GPS satellites to support airplane navigation around the world, direct emergency responders and, soon, guide self-driving cars.
The Air Force began launching global positioning satellites in 1978, and it continues to operate and maintain the satellite network to this day. But over the decades, NASA has played a critical role in improving the system we rely on in our daily lives.
«Read the rest of this article»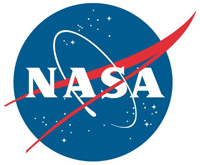 Huntsville, AL – Using NASA's Chandra X-ray Observatory, astronomers have discovered evidence for the farthest "cloaked" black hole found to date. At only about 6% of the current age of the universe, this is the first indication of a black hole hidden by gas at such an early time in the history of the cosmos.
Supermassive black holes, which are millions to billions of times more massive than our Sun, typically grow by pulling in material from a disk of surrounding matter. Rapid growth generates large amounts of radiation in a very small region around the black hole. Scientists call this extremely bright, compact source a "quasar."
«Read the rest of this article»
Written by Elizabeth Landau
NASA's Jet Propulsion Laboratory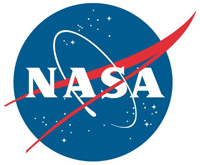 Pasadena, CA – Scientists have uncovered a rare relic from the early universe: the farthest known supermassive black hole. This matter-eating beast is 800 million times the mass of our Sun, which is astonishingly large for its young age. Researchers report the find in the journal Nature.
"This black hole grew far larger than we expected in only 690 million years after the Big Bang, which challenges our theories about how black holes form," said study co-author Daniel Stern of NASA's Jet Propulsion Laboratory in Pasadena, California.
«Read the rest of this article»
Written by Elizabeth Landau
NASA's Jet Propulsion Laboratory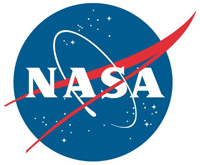 Pasadena, CA – Monster black holes sometimes lurk behind gas and dust, hiding from the gaze of most telescopes. But they give themselves away when material they feed on emits high-energy X-rays that NASA's NuSTAR (Nuclear Spectroscopic Telescope Array) mission can detect.
That's how NuSTAR recently identified two gas-enshrouded supermassive black holes, located at the centers of nearby galaxies.
"These black holes are relatively close to the Milky Way, but they have remained hidden from us until now," said Ady Annuar, a graduate student at Durham University in the United Kingdom, who presented the results at the American Astronomical Society meeting in Grapevine, Texas. "They're like monsters hiding under your bed."
«Read the rest of this article»

Clarksville, TN – Quasars—massive black holes that emit large amounts of radiation—are among the brightest objects in the universe, but that doesn't mean they're easy to identify.
For centuries, they've been mistaken for other shining celestial objects, and in recent years, astronomers had yet to accurately identify a certain one of these brilliant specks in the southern sky.
«Read the rest of this article»
Written by Elizabeth Landau
NASA's Jet Propulsion Laboratory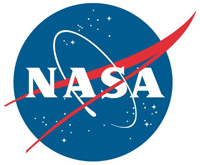 Pasadena, CA – The day was officially a bit longer than usual on Tuesday, June 30th, 2015, because an extra second, or "leap" second, was added.
"Earth's rotation is gradually slowing down a bit, so leap seconds are a way to account for that," said Daniel MacMillan of NASA's Goddard Space Flight Center in Greenbelt, Maryland.
Strictly speaking, a day lasts 86,400 seconds. That is the case, according to the time standard that people use in their daily lives – Coordinated Universal Time, or UTC. UTC is "atomic time" – the duration of one second is based on extremely predictable electromagnetic transitions in atoms of cesium. These transitions are so reliable that the cesium clock is accurate to one second in 1,400,000 years.
«Read the rest of this article»
Written by Rob Gutro
NASA's Goddard Space Flight Center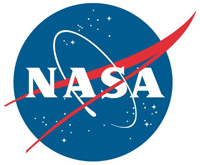 Greenbelt, MD – Scientists using NASA's Hubble Space Telescope have discovered that the immense halo of gas enveloping the Andromeda galaxy, our nearest massive galactic neighbor, is about six times larger and 1,000 times more massive than previously measured.
The dark, nearly invisible halo stretches about a million light-years from its host galaxy, halfway to our own Milky Way galaxy. This finding promises to tell astronomers more about the evolution and structure of majestic giant spirals, one of the most common types of galaxies in the universe.
«Read the rest of this article»
Written by DC Agle
NASA's Jet Propulsion Laboratory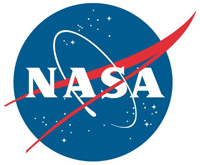 Pasadena, CA – Millions of images of celestial objects, including asteroids, observed by NASA's Near-Earth Object Wide-field Infrared Survey Explorer (NEOWISE) spacecraft now are available online to the public. The data was collected following the restart of the asteroid-seeking spacecraft in December 2013 after a lengthy hibernation.
The collection of millions of infrared images and billions of infrared measurements of asteroids, stars, galaxies and quasars spans data obtained between December 13th, 2013, and December 13th, 2014.
«Read the rest of this article»