Topic: Queen City College
Clarksville, TN – The 50 Magnificent Men Book Release and Signing Event is one moment in time to be held in Clarksville, TN, Sunday, May 31st from 1:00pm-4:00pm at the Wilma Rudolph Event Center, Clarksville,TN.
The book Magnificent Men compiled by author and visionary Treva R. Gordon, of Clarksville, TN combines 50 stories from men who have each authored their very own chapter to share inside the book Magnificent Men, and each share their personal stories of inspiration and faith.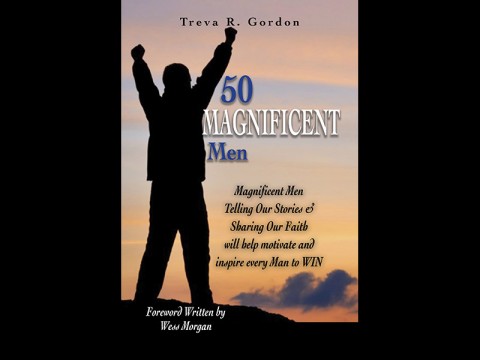 «Read the rest of this article»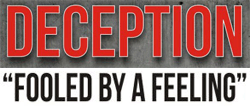 Clarksville, TN – Treva Gordon with LaVon Bracey will debut their stage play Deception "Fooled By A Feeling" beginning February 9th, 2012 at Austin Peay State University Clement Auditorium.
Showtimes are 2:00pm and 7:00pm. Doors open one hour before showtime.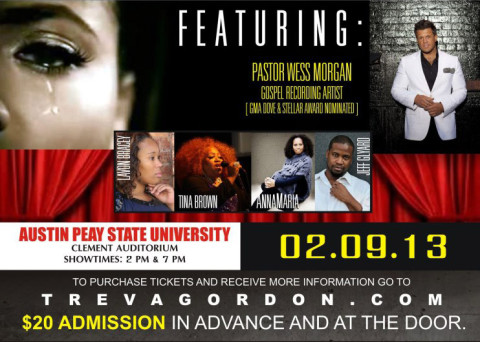 «Read the rest of this article»

Clarksville, TN – On Saturday Hilldale Baptist Church played host to third annual Unity Day celebration. The goal of Unity Day is to build a stronger community by recognizing and joining together religious, governmental and business leaders in fellowship.
Unity Day was founded by Treva Gordon, the owner and publisher of the Convenient Shopper Magazine. "I was watching an awards show on television and I was so inspired by the way they honored the pop star's and the rap artists. It was wonderful; they had the gift bags, bling bling, the limos, and everything that went with it. That was awesome!" she said to herself.
«Read the rest of this article»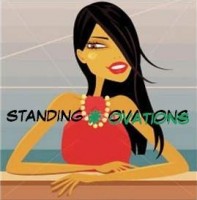 Clarksville, TN – People always want to leave a hair salon looking more attractive than when they first walked in, and meeting expectation is the goal of Standing Ovations, a well-known Clarksville hair studio which is located at 2764-C Wilma Rudolph Boulevard.
The studio is owned by James and his wife Kawanda Moss, and first opened its doors in October, 1996.
«Read the rest of this article»


Clarksville, TN – The second annual 8th Grade "Your Choice, Your Future" Career Exploration Day was held on Friday, November 18th at the Memorial Health Building (the Red Barn) on Austin Peay State University. 2200 Kids from 7 area middle schools took part in the event which gave them access to potential employers and educational programs.
According to Brenda Scarborough, a Career Tech Counselor for the Clarksville-Montgomery County School System; "You hear kids all the time asking why they have to take this class, or that class." then she gave an example, "If they are interested in working in a field, they can come and ask someone in that profession what they did in high school to better understand why they need to take the English, Math, and the Sciences; and it gives them a connection to their future careers. These kids start out thinking they know where their career path falls, and after they come here they know where it falls."
«Read the rest of this article»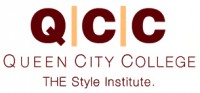 Clarksville, TN – Going to a spa is an experience that makes some people a bit leery. If you've never been to one, you don't quite know what to expect.
My European facial and hot stone back massage at Queen City College Esthetics (1594 Fort Campbell Boulevard) was the best relaxation I've had in a long time. Going to a spa is not something to stress over; it's something to look forward to!
Esthetic's  (or aesthetics) is a branch of science that deals with skin, the largest organ in the human body; it provides methods leading to health and well-being of skin for both men and women.
«Read the rest of this article»
Clarksville, TN – Queen City College is proud to announce the grand opening of their expanded Esthetics Department Saturday, April 16th, 2011 from 10:00am – 4:00pm, right next door to their current location.
The 2000 square foot addition will offer several private treatment rooms, make-up and skin care retail products, and even a boutique. «Read the rest of this article»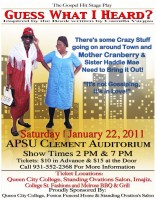 Clarksville, TN – The Gospel play "Guess What I Heard?" will be performed at the APSU in the Clement Auditorium on Saturday, January 22nd 2011 at 2:00pm and at 7:00pm. The play is based on the book written by Camilla Vargas. It  is produced, written, and directed by Treva R. Gordon; with writing assistance by Lavon Bravy. Associate directors include Alphonse & Benetta Prather, Lavon Bracey, and Jacqueline Lisenby.
Guess What I Heard is not your ordinary gospel music theatrical play. Comprised of 6 vignettes that touch on stalking in a relationship, baby momma drama, spousal cheating, spousal abuse, self esteem, & suicide. These stories are based in the real world, and are applicable to the lives of people in our community. «Read the rest of this article»

Clarksville, TN – Clarksville Police Department awarded the Crime Free Business certification to, Ralph Payne, owner of Queen City College, 1594 Fort Campbell Blvd. Queen City College was the ninth Clarksville business to be awarded the prestigious certification.
There are five more businesses which are currently working toward meeting the requirements for  certification.
«Read the rest of this article»

On Sunday, the Clarksville Convenient Shopper Magazine along with several other area businesses honored Pastor Willie J. Freeman of Greater Missionary Baptist Church with a "Community Spirit of Excellence Award."  Treva Gordon the CEO/Founder of Convenient Shopper Magazine and the woman behind Clarksville's Unity Day, said, "This award is given to choice citizens who strive to make a difference in our community, demonstrates goodwill, as well as the promotion of Unity in the Community."
«Read the rest of this article»