Topic: Radnor Lake State Park
Tennessee State Parks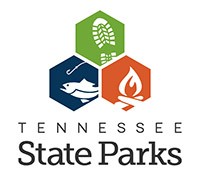 Nashville, TN – Tennessee State Parks is encouraging shoppers this holiday to support conservation efforts through making a seasonal toast with their coffee roast or by spreading some cheer with their beer. A portion of the sales of the "State Parks Coffee" and the "State Park Blonde Ale" support the Tennessee State Parks Conservancy, a nonprofit partner of the state parks system.
The state parks have joined Just Love Coffee on three flavors branded as Tennessee State Parks varieties – Earthy Blueberry for West Tennessee, Chocolate Raisin for Middle Tennessee, and Smoky Blueberry for East Tennessee.
«Read the rest of this article»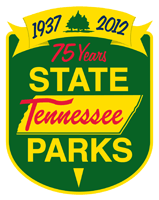 Nashville, TN – A rare sighting of Venus in transit will occur during the late afternoon of Tuesday, June 5th, and Radnor Lake State Park and the Vanderbilt's Dyer Observatory are partnering to host a special viewing party to observe this unique planetary event.
The actual viewing will be held from 4:00pm to 6:15pm at the Dyer Observatory in Brentwood, in a specially designated area adjacent to Radnor Lake State Park. Vanderbilt's Dyer Observatory will provide the appropriate solar telescopes and viewing apparatus, along with a number of experts in the field of astronomy to answer questions and to share their knowledge. «Read the rest of this article»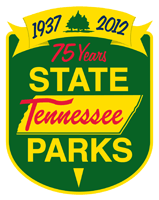 Tennessee – Tennessee State Parks kicked off its 75th Anniversary at the start of the new year with a series of First Hikes all across the state.
Each state park hosted a First Hike to herald in 2012 and the beginning of Tennessee State Parks' 75th Anniversary celebration.  While hikers had a variety of trail types, distances and interpretive programs to choose from – over the course of two days, approximately 900 participants came out to cover more than 115 miles during these First Hikes across Tennessee.
The following are the First Hike highlights for Middle Tennessee. «Read the rest of this article»
Recognition event will offer first-hand look at newly acquired Harris Tract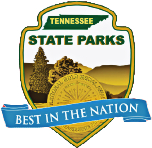 Nashville, TN – Tennessee Department of Environment and Conservation Commissioner Bob Martineau will join the Friends of Radnor Lake, local elected officials and members of the community on Monday, December 19th, at Radnor Lake State Park and Natural Area for a recognition event celebrating the recent addition of the 37-acre Harris Tract.
Established in 1973 as the first natural area in the state of Tennessee, Radnor Lake boasts an annual visitation of 1 million visitors and six miles of hiking trails.  With 1,220 acres, in addition to its 85-acre lake, Radnor Lake is home to numerous plant species and wildlife. The new land acquisition benefits the long-term protection of the area's watershed, viewshed and wildlife populations. «Read the rest of this article»
June 4th, 2011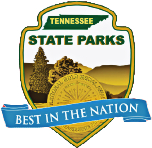 Tennessee
– Tennessee State Parks and Natural Areas are hosting a variety of hiking opportunities on Saturday, June 4th to celebrate National Trails Day. Whether you want to contribute as a volunteer or just hit the trail as an appreciative user, we welcome you to be part of these events on June 4th.
Trails do more than connect one point to another – they are an invitation, a promise of possibilities. Tennessee State Park trails range from easy, paved trails to rugged backcountry trails to scenic waterways. Some trails are designed for cyclists and mountain bikers. Horseback riding is also welcomed at designated state parks. Discover Tennessee by trail at a state park near you. «Read the rest of this article»