June 4th, 2011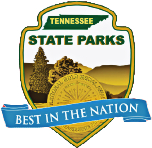 Tennessee
– Tennessee State Parks and Natural Areas are hosting a variety of hiking opportunities on Saturday, June 4th to celebrate National Trails Day. Whether you want to contribute as a volunteer or just hit the trail as an appreciative user, we welcome you to be part of these events on June 4th.
Trails do more than connect one point to another – they are an invitation, a promise of possibilities. Tennessee State Park trails range from easy, paved trails to rugged backcountry trails to scenic waterways. Some trails are designed for cyclists and mountain bikers. Horseback riding is also welcomed at designated state parks. Discover Tennessee by trail at a state park near you.
Bledsoe Creek
Trail Restoration Walk
Celebrate National Trails Day with the Friends of Bledsoe Creek for a morning of trail maintenace and repair from 9:00am to noon CT. Volunteers will walk the 6-mile trail to remove trash and debris, check trail markers and directional signs, and make trail repairs as needed. Dress appropriately for the weather and wear comfortable walking shoes. Snacks and water will be provided. Tools will be provided but feel free to bring your own rakes and shovels. Registration is required. For more information and RSVP call Sharon Armistead 615-347-3639.
Cordell Hull Birthplace
Bunkum Cave Hike and Trail Day
Join park staff and the Friends of Cordell Hull Birthplace State Park from 10:00am – 4:00pm CT for trail maintenance, a nature hike, and snake program. We will rebuild parts of the moderately difficult-terrain of Bunkum Cave Trail. Long pants and boots are recommended. Snacks, water, work gloves, and tools will be provided. After the rewarding morning of trail work join us for a 2.5-mile guided hike that leads to a scenic overlook and the entrance to historic Bunkum Cave. For more information call 931-864-3247.
Cumberland State Scenic Trail
June 2nd-12th – Closing The Gap
Volunteers are needed to help complete trail construction between Cove Lake State Park and Frozen Head State Park. This New River Section of the Cumberland Trail runs along the east side of Arch Mountain in Scott County. This section is in a very scenic mountainous area of the Cumberland Plateau. Once this segment is completed, it will offer challenging,  adventurous hiking.
This will be a camping outing with a static base camp. Camp meals/ water provided by the Cumberland Trail Conference at the base camp. The CTC will have camp stoves, cookware, dishes, flatware, etc. Volunteers will need to bring their own tent, sleeping gear, and personal items. The campsite is accessible by vehicle. Volunteers do not have to come out for the entire event. Volunteers can help for a day or several days. We will be leaving the camp at 8:00am ET and walk to the trail construction site. Registration is required. For more information, directions and to register, contact the CTC at
,
www.cumberlandtrail.org
, or 931-456-6259.
Devil's Backbone SNA
Storm Damage Trail Clean-up
Storms have knocked down quite a few trees across the approximately 3-mile trail at Devil's Backbone State Natural Area, causing a problem to hikers. Help is needed to clear the trail of trees. Chain and hand saws and loppers will be used. We may also put in a small foot bridge across a stream. We will meet at 9:30am CT in the parking area and work through the morning. Bring water and snacks, wear bug spray, sturdy boots, and weather appropriate clothing. Reservations are required. For more information, including a description, directions, and a map, of Devil's Backbone State Natural Area, visit
www.tn.gov/environment/na/natareas/devils
. RSVP by June 3rd to Allan J. Trently,
or 731-512-1369.
Fort Pillow
National Trails Day Hike
Join us at 9:00am CT for a 5-mile hike along the Blue Trail. We will travel along bluffs located above the Mississippi River. The park has been designated as a Wildlife Observation Area by the Tennessee Wildlife Resources Agency and provides sanctuary for deer, turkey, and is a favorite destination for bird watchers. For more information call 731-738-5581.
Frozen Head
Volunteer Trail Day
Looking to get your hands dirty? Then come learn about, and celebrate trails while participating in a trail work project. For more information please contact the park office at 423-346-3318.
Hampton Cove Creek SNA
Birding and History Day Hike
On this leisurely 4-mile hike, ecologists will share the natural and cultural history of this beautiful 693-acre property, with a special emphasis on birds and Goldenwinged Warbler habitat restoration activities. This area is one of the finest Audubon Important Bird Areas in the southern Appalachians. The Cove supports at least 89 bird species, 44 of which are neotropical migrants. Wear sturdy footgear, bug spray and a hat. Bring sun and rain protection, water, a packed lunch and binoculars. This hike is sponsored by the Southern Appalachian Highlands Conservancy and Tennessee State Natural Areas Program. Reservations are required. We will meet at 9 a.m. ET at the site. For more information and directions:
www.tn.gov/environment/na/natareas/hampton
. RSVP by June 1 to Judy Murray,
Harrison Bay
Trail Maintenance Morning
Please join the Friends of Harrison Bay for a trail maintenance morning from 10:00am to 12:00pm ET, to help clean up the 4.5 mile hiking trail near the marina. Most of the trees knocked down by the storms have already been cleared, so we
will be doing general maintenance work – picking up trash/debris, trimming back low hanging branches, checking/replacing mile markers, and other general trail maintenance. Meet at the marina/office parking lot (outside the Dockside Cafe) at 10:00am. The trail is at the back of the parking lot where the boat trailers park. Bring clippers or branch trimmers if you have them, water and snacks. Wear sturdy shoes. Thanks for helping! For more information, call Diane Johnstone at 423-238-2839 or
Johnsonville Historic
Trail Storm Recovery
Due to recent storms, the 6-mile historic trail at Johnsonville State Historic Park located on the eastern side of Kentucky Lake is in need of some repair. Join us from 8:00am to 3:00pm CT. Rakes, gloves and water will be provided.
Please bring a sack lunch, snacks and water. Wear long pants, boots and weather appropriate clothing. Don't forget the bug spray! Since trail work will be done in back country terrain, please be prepared to help carry tools and supplies in and out of the work site. For more information call 931-535-2789 or
Natchez
Work Day & Hike
Join the Friends of Natchez Trace State Park for a morning of trail work, 9:00am to 12:30pm, on the Cub Lake hiking trail. We will be joined by Tennessee State Park Naturalist Randy Hedgepath and the Natchez Trace Park Rangers to renovate Cub Lake hiking trail. Volunteers will rebuild a bridge, clear limbs, remove trees, and reblaze Cub Lake hiking trail. Please bring gloves, sturdy boots, bug spray and plenty of water. Optional tools include limb loppers, hammers, pry bars. For more information call Ranger Greg Taylor at 731-968-3742.
Radnor Lake
Trail Work with Friends and REI
Join the Friends of Radnor Lake and REI from 8 a.m. to 2 p.m. CT for a fun day of trail work. Since the 2010 mid-Tennessee flood a tremendous amount of work has been done to reopen all of the trails but there is still more to accomplish. Water, gloves, tools and snacks will be provided. Reservations are required. A special program for kids will be provided. For more information and to RSVP call 615-376-4248.
Roan Mountain
Riverside Trail Work
Celebrate Tennessee Trails day and National Trails Day at Roan Mountain State Park! We will start with volunteer trail work along the Riverside trail, removing nonnative invasive species, then finish with free snacks at Picnic Shelter 2.
Please wear sturdy shoes and bring work gloves. Meet Seasonal Ranger Meg at Picnic Shelter 2, 11 a.m. ET. For more information call 423-772-0190.
Rock Island
Morning Trail Work and Night Hike
Join us at 9:30am CT for a morning of trail maintenance – including trimming limbs, clipping invasive exotics, and use of fire rakes. Please come prepared with bug spray, sturdy shoes, water, and work gloves if you have a pair. Later, discover the Rock Island woods with a night hike. Meet at the tennis court parking lot at 8:00pm for this short hike. Bring a flashlight and wear bug spray. For more information call 931-686-2471.
South Cumberland
Hike to Horsepound/Suter Falls
Meet Seasonal Ranger Aaron at the Collin's West parking lot at 2:00pm CT for a strenuous 6-mile hike to see beautiful Horsepound and Suter Falls. This is a tough hike so bring plenty of water, a snack, and wear sturdy shoes. Don't forget
your camera! For more information call 931-924-2980.
Virgin Falls SNA
Pick it Up and Pack it Out
Journey through the scenic beauty of one of middle Tennessee's best-loved hiking trails at Virgin Falls State Natural Area. We will pick up and pack out any trash we find along the way to the falls. We will take the strenuous 8-mile hike to the falls and back to the parking area. We will have lunch at Virgin Falls, which is a remarkable destination, where water pours out of the mouth of a cave at the top of a bluff then falls over a hundred feet before being swallowed up by a sinkhole at the bottom.
We will not go if it is raining or it is predicted to rain. Consult a weather report before the trip. Please bring lunch, snacks and water. Dress in layers, wear sturdy boots and bug spray. Reservations are required. We will meet at 7:30am CT at the Kroger parking area on Old Hickory Blvd. in Hermitage.and return around 5:00pm. For more information and RSVP call 615-532-0431 or email Forrest.Evans at tn.gov.
Please remember, schedules and events may change. Call individual parks to confirm events, check on cancellations. When a reservation is required, be sure to leave your contact phone number and/or email address with the hike leader. Please let the leader know if you must cancel, so that someone else on the waiting list may attend.
Sections
Events
Topics
Bledsoe Creek State Park, Cordell Hull Birthplace State Park, Friends of Bledsoe Creek State Park, Harrison Bay State Park, hiking, Johnsonville State Historic Park, Mississippi, Natchez Trace State Park, National Trails Day, Radnor Lake State Park, Roan Mountain State Park, Rock Island State Park, South Cumberland State Park, Tennessee, Tennessee State Parks and Natural Areas, Tennessee Wildlife Resources Agency, TWRA