Recognition event will offer first-hand look at newly acquired Harris Tract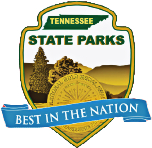 Nashville, TN – Tennessee Department of Environment and Conservation Commissioner Bob Martineau will join the Friends of Radnor Lake, local elected officials and members of the community on Monday, December 19th, at Radnor Lake State Park and Natural Area for a recognition event celebrating the recent addition of the 37-acre Harris Tract.
Established in 1973 as the first natural area in the state of Tennessee, Radnor Lake boasts an annual visitation of 1 million visitors and six miles of hiking trails.  With 1,220 acres, in addition to its 85-acre lake, Radnor Lake is home to numerous plant species and wildlife. The new land acquisition benefits the long-term protection of the area's watershed, viewshed and wildlife populations.
"Development of some of the surrounding parcels could have a substantial impact upon the ecosystem and the overall visitor experience at Radnor Lake as we know it today," said Martineau.  "Acquiring land such as the Harris Tract will allow us to place these unique areas under the protection of the Natural Areas Preservation Act so they can be perpetually managed as part of Radnor Lake State Park and Natural Area."
Sharing the same 38-year history at its namesake park, the Friends of Radnor Lake have been instrumental in land acquisition efforts. Funding for 37 acres of the Harris Tract totaled $1 million, with $500,000 raised by the Friends of Radnor Lake.  The state provided the remaining resources through the State Lands Acquisition Fund.
"We are very fortunate to have the long-term support of the Friends of Radnor Lake," added Martineau.  "Their vision and wisdom in planning for Radnor Lake's future has benefited every aspect of the park and their dedication and efforts will continue to positively impact many generations to come." 
Who:             
Environment and Conservation Commissioner Bob Martineau
Deputy Commissioner Brock Hill, Tennessee State Parks
Charley Hankla, Friends of Radnor Lake President
Oak Hill Mayor Austin McMullen
Assistant Commissioner Mike Carlton, Tennessee State Parks
Radnor Lake State Park and Natural Area Manager Steve Ward
What:
Recognition event celebrating the state's recent acquisition of the Harris Tract at Radnor Lake State Park and Natural Area, and the partnership that made it possible. An optional 30-45 minute hike of the new property will follow.
When:                       
Monday, December 19th, at 9:00am
Where:         
Radnor Lake Visitors Center
1160 Otter Creek Road
Nashville, TN 37220-1700
Members of the media and public are invited to attend the recognition ceremony, which will include light refreshments and the optional hike following the event.  From downtown Nashville, take I-65 South to Harding Place (Exit 78) and travel west on Harding (or Battery Lane) to Granny White Pike. Turn left on Granny White and travel approximately two miles, taking a left on Otter Creek Road (just before the Granny White Market entrance).  For additional information about Radnor Lake State Park and Natural Area, please visit www.tnstateparks.com/RadnorLake and www.tn.gov/environment/na/natareas/radnor/.
Radnor Lake is located in Davidson County in the midst of the Overton Hills, south of Metropolitan Nashville in the Oak Hill Community. This natural area provides a variety of scenic spots and diverse natural habitats ranging from its lake, streams and placid sloughs. Wildlife and numerous species of plants are in abundance. It is a place that provides scenic, biological, geological and passive recreational opportunities not found in other metropolitan areas of Nashville's size.
About Tennessee State Parks
Tennessee's 53 state parks and 82 state natural areas offer diverse natural, recreational and cultural experiences for individuals, families or business and professional groups.  State park features range from pristine natural areas to 18-hole championship golf courses.  For a free brochure about Tennessee State Parks, call toll free at 1.888.867.2757.
For additional information, visit our website at www.tnstateparks.com.
Sections
Events
Topics
Bob Martineau, Davidson County, hiking, Nashville TN, Radnor Lake State Park, Tennessee Department of Environment and Conservation, Tennessee State Parks and Natural Areas